Suzanne Faunce, Judge in the 37th District Court in Warren, Michigan
The Honorable Suzanne Faunce was elected to the 37th District Court bench in 2014. She has established herself as an intelligent, introspective jurist who strives to follow the law fairly but firmly.

37th District Court Judge Suzanne Faunce
Judge Suzanne Faunce is one of four judges who preside over the 37th District Court in Warren, Michigan. She was elected to the bench in 2014 and re-elected in 2016. She presides over countless criminal and civil cases in the 37th District Court, the busiest in Macomb County. It serves the Cities of Warren and Centerline.
Judge Faunce is a personable yet professionally demanding judge. She has high expectations for lawyers appearing in her courtroom. She can be harsh and will not hesitate to impose appropriate punishments, including jail. Attorneys who regularly practice before Judge Faunce realize they had better be well-prepared. She is known for being skeptical of lawyers and litigants making dubious representations and will not hesitate to call out prosecutors or defense lawyers attempting to manipulate her. Judge Faunce consistently bases her rulings on an unbiased but conservative, prosecutor-friendly interpretation of the law. If the prosecutor is wrong on the facts or law, she is brave enough to rule in favor of the defense.
Professional Background and Community Involvement
Judge Suzanne Faunce graduated from Western Michigan University and obtained her Juris Doctor from the University of Detroit Mercy School of Law. Before her position as a Judge, she served the community as an Assistant Macomb County Prosecuting Attorney for sixteen years. During her years as a prosecutor, Judge Faunce was the Chief of Sex Crimes for six years and the Chief of the Senior Victims Unit for five.
Judge Faunce is a native of Warren, Michigan. Her family is well-known in the legal field in Macomb County. She is the daughter of retired Warren Judge Sherman P. Faunce and the sister of current Macomb County Circuit Court Judge Jennifer Faunce. Judge Faunce is now married to her husband, Ben Liston, who retired as a Chief Assistant Prosecuting Attorney for Macomb County.

Types of Criminal Cases Handled by Judge Faunce
District Court judges preside over civil infractions, criminal cases, and their civil docket. Civil infractions are citations punishable by monetary fines, not jail. These may include city ordinance violations or traffic-related violations. District Court Judges, including the Honorable Suzanne Faunce, are also responsible for misdemeanor cases. Misdemeanors carry possible jail time from 30 days up to 1 year, fines, and years of probation supervision. Judge Faunce and the other District Court judges are also responsible for the initial stages of felony cases, such as the arraignment, the setting of bail, and preliminary examinations. Felonies are charges that carry potential prison time of more than one year. Because of the potentially severe direct and indirect consequences of a criminal conviction, it would be wise for anyone with a pending case to consult with the best Macomb County criminal defense lawyer they can find.
Examples of Misdemeanors that may be held before Judge Faunce:
Assault and Battery
Retail Fraud (Shoplifting) 2nd or 3rd Degree
OWI or Drunk Driving 1st or 2nd Offense
Reckless Driving
Domestic Violence
Minor Drug and Weapon Charges
Probation Violation (in all misdemeanors)
Examples of Felony cases for which a preliminary exam may be held before Judge Faunce:
Armed Robbery
Murder or Manslaughter
Car-Jacking
Major Drug Offenses
Home Invasion
Breaking and Entering
Larceny from a Person, Motor Vehicle, or a Building
Carrying a Concealed Weapon
Felonious Assault
Criminal Sexual Conduct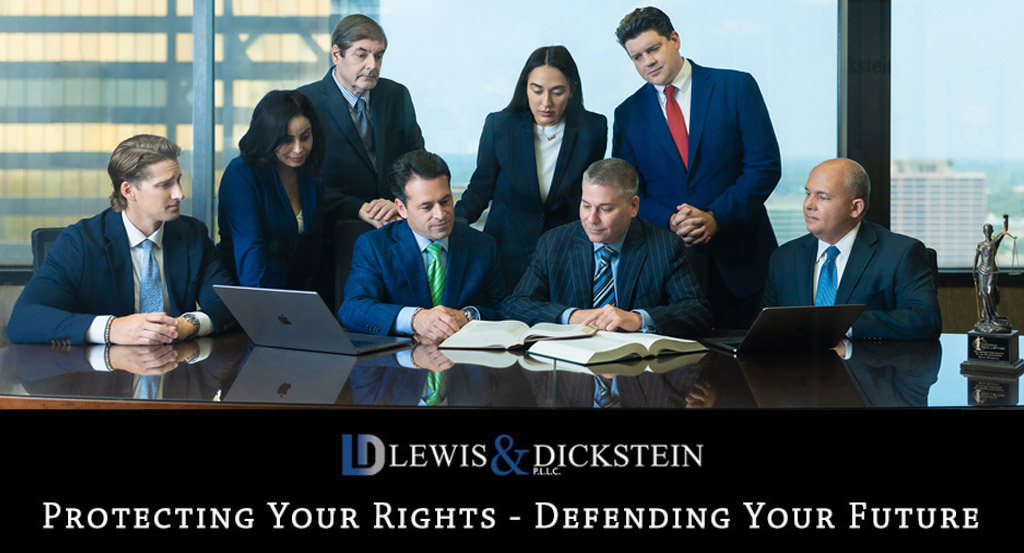 Successfully Handling Cases in the 37th District Court in Warren, Michigan
The attorneys at LEWIS & DICKSTEIN, P.L.L.C. regularly appear before Judge Suzanne Faunce and the other judges in the 37th District Court. We have achieved notable, consistent success in that court. We have decades of experience successfully defending felony and misdemeanor charges in Warren, Michigan.
Judge Faunce in the Warren District Court appreciates preparation and professionalism, and we believe we consistently exceed Judge Faunce's expectations. Our attorneys' proactive, thorough team approach often leads to favorable results for our clients. If you have a case before Judge Faunce, call LEWIS & DICKSTEIN, P.L.L.C., and we will find a way to help you with any Macomb County felony or misdemeanor charges.
Call us today at (248) 263-6800 for a free consultation or complete an online Request for Assistance Form. We will contact you promptly and find a way to help you.
We will find a way to help you and, most importantly,
we are not afraid to win!