Macomb County Criminal Defense Attorneys
Experienced Lawyers Serving the Macomb County Area. Attorneys that Specialize in Criminal Defense and are Familiar with the Macomb County Court System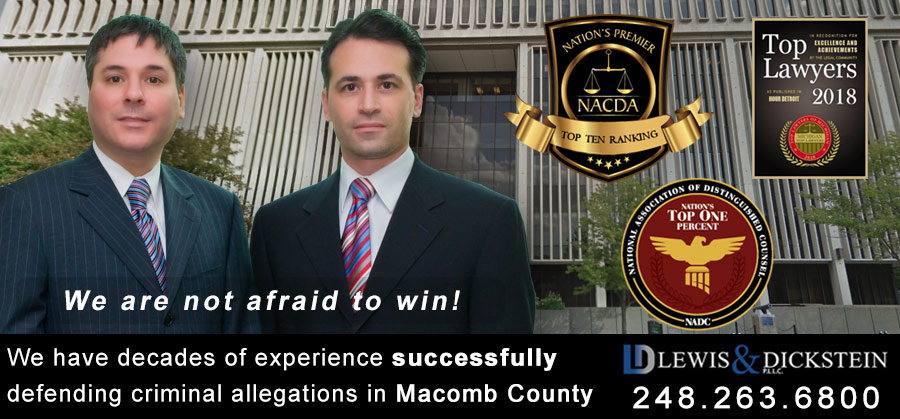 General Practice Lawyers Cannot Provide a Defense like LEWIS & DICKSTEIN, P.L.L.C. A lawyer that offers a general assortment of services cannot provide the specialized skills needed to understand, strategize, and get superior results for your criminal case. Felony and misdemeanor cases require attorneys that have years of experience practicing in Macomb County. LEWIS & DICKSTEIN, P.L.L.C. has represented thousands of clients on misdemeanor and felony cases. Selecting a law firm that offers a multitude of areas of practice cannot possibly contain specialists in every category. LEWIS & DICKSTEIN, P.L.L.C. has a team of attorneys that are strictly dedicated to the representation of individuals in only criminal matters.

Macomb County Experts
The defense lawyers with LEWIS & DICKSTEIN, P.L.L.C. have been representing clients in criminal matters in St. Clair Shores, Clinton Township, Harrison Township, Mount Clemens, Warren, Shelby Township, Sterling Heights, Utica, and the surrounding areas. Attorneys in the firm are extremely familiar with the Macomb County court system including prosecutors, police departments, and judges. Knowing the lay of the land offers is a tremendous advantage in regards to orchestrating a strategy for your case. Attorneys that are unacquainted with this particular venue cannot possibly move your case through the system the way LEWIS & DICKSTEIN, P.L.L.C. can. Our firm's attorneys will represent you seamlessly from beginning to end in the Macomb County court system.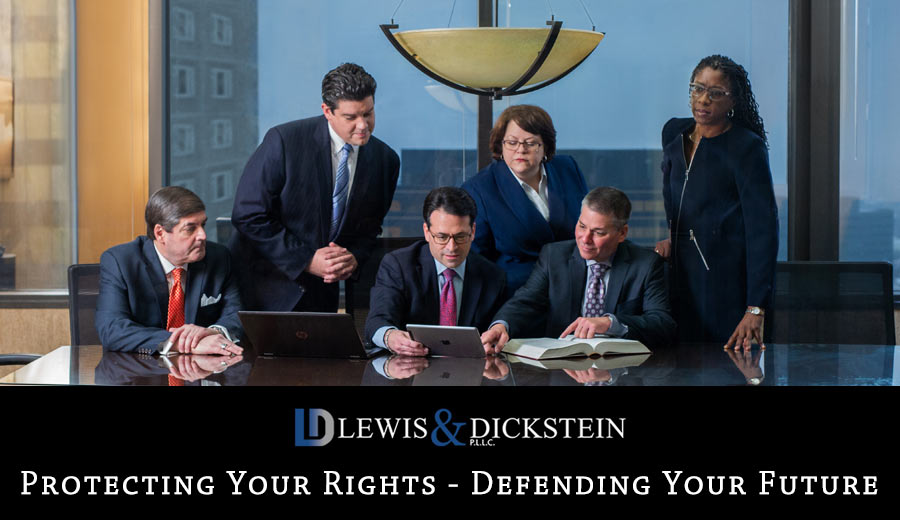 Trust the Attorneys with the Experience, Knowledge and Proven Track Record
Experience can only be attained through several years of participating and adjudicating cases in Macomb County. Criminal charges are serious and your freedom should not be entrusted to an attorney that is not extremely acquainted with the Macomb County criminal justice system. LEWIS & DICKSTEIN, P.L.L.C. is well-known throughout the Tri-County area due to its many successes in criminal cases. Our team will work tirelessly for you using their extensive legal knowledge to prepare a defense for you with the ultimate goal the dismissal of all charges, or the best possible outcome achievable for your case.
Unique Team Approach Leads to Extraordinary Results
Most criminal defense lawyers are solo-practitioners meaning they work alone and, generally, the rest associate with other lawyers but are not true partners. Our Criminal Defense Team works together on all files, collaborates regularly to maximize perspective on each case, and we have the capacity to dedicate tremendous resources to each client's defense.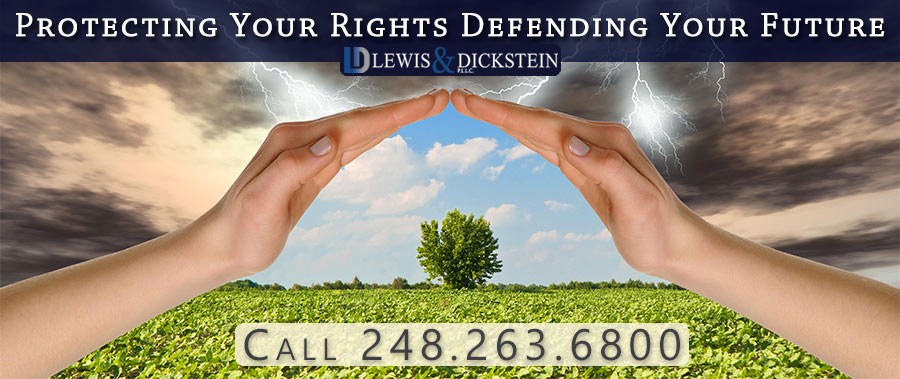 Don't Jeopardize Your Freedom in Macomb County
LEWIS & DICKSTEIN, P.L.L.C. is a criminal defense law firm that has been providing outstanding results in Macomb County cases for several years. The Macomb County defense team with LEWIS & DICKSTEIN, P.L.L.C. will work diligently on your case to maintain your freedom. We are zealous advocates devoted to your criminal defense. Selecting an attorney that does not have our dedicated expertise to criminal law or years of practice in the Macomb County criminal justice system puts your freedom, family, and livelihood at risk. Make the decision to hire proper legal representation now.
Call us today at (248) 263-6800 for a free consultation, or complete a Request for Assistance Form and we will contact you promptly.
We will find a way to help you and, most importantly,
we are not afraid to win!