Who is the best criminal defense attorney in Macomb County?
One attorney might not be the right lawyer for one person and the best lawyer for another. It is critical that you find the best lawyer for you.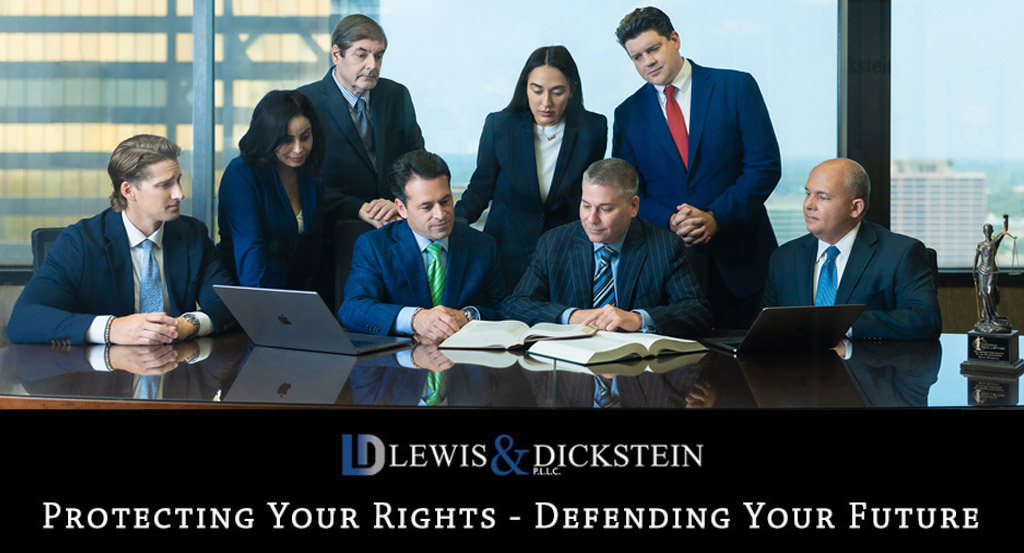 Prospective clients ask, "who is the best Macomb County lawyer?"
When prospective clients meet with an attorney for a Free Consultation at LEWIS & DICKSTEIN, P.L.L.C. on a Macomb County misdemeanor or felony charge, they frequently ask, "who is the best Macomb County criminal defense lawyer?" or "who is the most experienced Macomb County lawyer?" The opinion of who is the "greatest" or "best" is subjective, and opinions will differ. The fact is that only you can decide who the right attorney is for you. The best way to make that determination is to meet with any lawyer you consider for your case personally. Many Macomb County lawyers may feel they are the best or claim they are the most experienced, but their track record and reputation do not support that opinion.
Best Way to Avoid Macomb County Charges
Suppose you face felony or misdemeanor allegations in Macomb County, but you've not yet been charged in court. Your best defense is proactively hiring a top Macomb County criminal attorney immediately to protect and defend you. In many cases, proactive pre-charge legal representation can help clients avoid pending charges, persuade the prosecutor to charge a reduced offense or help the client mitigate a future sentence with prophylactic treatment, education, assessment, or community service.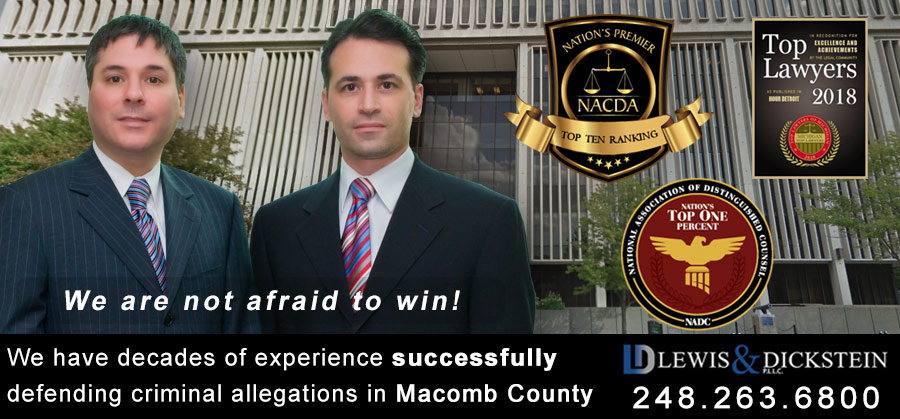 Experienced, Effective Macomb County Defense
When a client hires LEWIS & DICKSTEIN, P.L.L.C. on a charge or accusation in Macomb County, we do everything humanly possible to get the charges dismissed. If we cannot get the matter thrown out of court, we will do whatever it takes to achieve the best possible outcome. We know that the consequences of a criminal conviction can be devastating to you and your family, and we will leave no stone unturned in helping you avoid jail and even a conviction when possible. Felony matters are generally handled in the Macomb County Circuit Court, and misdemeanor cases are resolved in the various Macomb County district courts.
Our Prior Clients Report that we are The Best Macomb County Criminal Defense Attorneys.
We pride ourselves on providing customer service that is unparalleled in Macomb County. We take the time to compassionately listen to our clients, understand their challenges, and develop strategies for obtaining the best possible outcomes. Our reviews speak for themselves and are earned by hard work, innovative defense work, and tireless, zealous representation.
I had a very positive experience. I was fairly charged, not inexpensive but a good value for the level of service they provided me on my felony charge in Macomb County, Michigan. The lawyers and staff called me back when I left a message and I appreciated that someone always answered the phone, I never got a machine or voicemail when I called. My case started in Sterling Heights and we were there for a few hearings and then the case was transferred to the Mt. Clemens Circuit Court on N. Main St.. My husband and I were impressed with how the lawyers worked together and didn't let egos get in the way. As they told me when I hired them, they collaborate to get the best result. This is very true. I'm very satisfied and appreciative. Thank you.

Barb P.
In late 2018, a person filed a complaint about me with the Macomb County Sheriff's office, alleging that I assaulted him. The sheriff contacted me in 2019, and I was dumb enough to believe her when she said that she was "just trying to clear things up" and that I had "nothing to worry about." I went in for a talk with the detective at her station. After realizing that the matter was blown entirely out of proportion, I hiredLoren Dickstein to represent me. I was charged with a felony and falsely accused of using a golf club as a weapon. Loren and the attorneys at L&D found evidence supporting my position that the confrontation was verbal, not physical. After several meetings with the Macomb County prosecutor, they agreed to reduce the charge to disorderly conduct with a delayed sentence and dismissal. My ex-wife was dying to use the charges against me in divorce court. By getting the charges dismissed, she couldn't. I had so much on the line, and you represented me accordingly! Tyvm!!

Ian D.
While I was in jail, my parents hired LEWIS & DICKSTEIN, P.L.L.C. to represent me in Sterling Heights on a felony charge that went to circuit court in Mt. Clemens. They got me out of jail and really worked hard on my case. I was very nervous at first because I wasn't out of jail to interview lawyers myself. My parents made the best choice. I'm very confident that no one would have been as prepared and invested in my case. These lawyers genuinely cared what happened to me and even got a bit emotional when trying to give me guidance. Their hard work really proved to me that they cared not just about my case but about me too. I would never even think about hiring anyone else if you want a criminal defense attorney who cares about you and takes your case personally.

Barb J.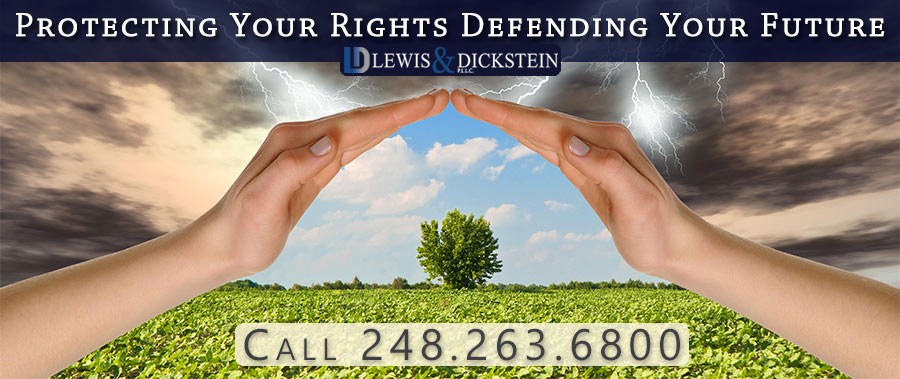 Macomb County Criminal Defense Attorney
We offer free consultations to anyone who has a charge or is accused of committing a crime in Macomb County. Call LEWIS & DICKSTEIN, P.L.L.C. and a seriously experienced defense lawyer will take the time to talk with you, answer your questions, and address your concerns. Our lawyers have decades of experience successfully defending clients against felony and misdemeanor charges. We will find a way to help you.
When you hire us to protect and defend you, you can expect the following:
highly advanced criminal defense strategy,
compassionate and respectful treatment,
the prompt return of messages and outstanding communication,
fearless defense lawyers who will do whatever it takes to obtain the best possible result,
transparent, open, and honest feedback regarding your options, case status, and the strength of the government's case,
tenacious pursuit of all available defenses, and
lawyers who the prosecutors and judges in Macomb County, Michigan respect.
Call us today at (248) 263-6800 for a free consultation or complete a Request for Assistance Form. We will contact you promptly and find a way to help you.
We will find a way to help you and, most importantly,
we are not afraid to win!