Dismissal of OWI Charge in Michigan
Lewis & Dickstein, P.L.L.C. was able to get another dismissal of an Operating While Intoxicated charge. The allegation was that the client was OWI and had his 13-year-old son in the automobile. The charge was in Oakland County, Michigan.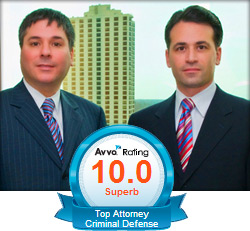 Loren Dickstein, a Senior Partner with LEWIS & DICKSTEIN, P.L.L.C. took over a client's representation on an OWI charge after two previous lawyers were unable to get the charges dismissed. When Lewis & Dickstein, P.L.L.C. was retained, the firm promptly went to work diligently and thoroughly reviewing the police reports, records and recordings relative to the case. When it was time for court, Mr. Dickstein was prepared to show the prosecuting attorney why they were not going to be able to convict our client of this offense, why the field sobriety tests were not performed correctly, and why the client was not likely under the influence. Additionally, he discovered that the officer involved in the stop did not accurately report the circumstances of the stop. The prosecuting attorney agreed that a conviction was unlikely and dismissed the OWI charge against our client.
Aggressive, Effective and Tenacious OWI Defense in Michigan
At Lewis & Dickstein, P.L.L.C., we approach every case as if it involves our own family. The defense of any criminal charge requires experience, knowledge, diligence and tenacity. These are all qualities of the attorneys with Lewis & Dickstein, P.L.L.C. Although the odds are stacked against the defendant in a DUI case, achieving a dismissal is always our top goal when possible. If you are in trouble and need help, please call us at (248) 263-6800.

"We are Not Afraid to Win"
Lewis & Dickstein, P.L.L.C.