Michigan Drivers License Restoration Attorney
If your driver's license has been suspended or revoked, you will want the best lawyer you can get to help you with license restoration. There is no room for errors when something so important is at stake.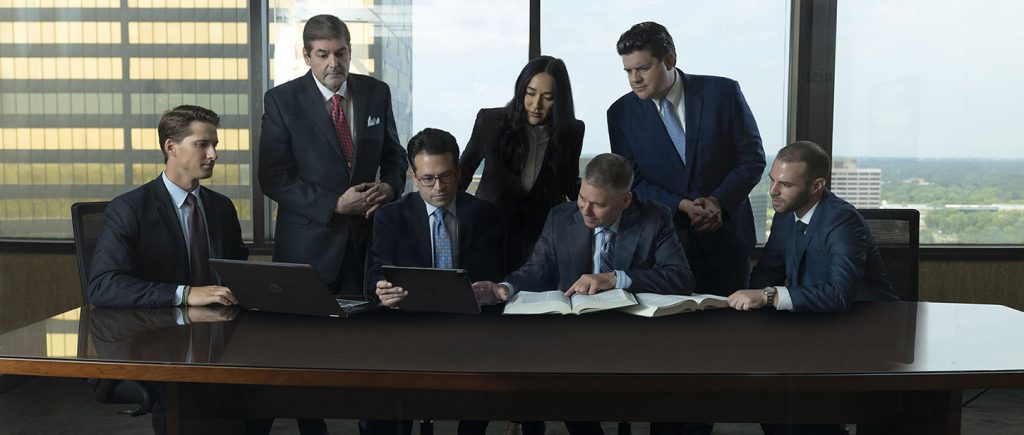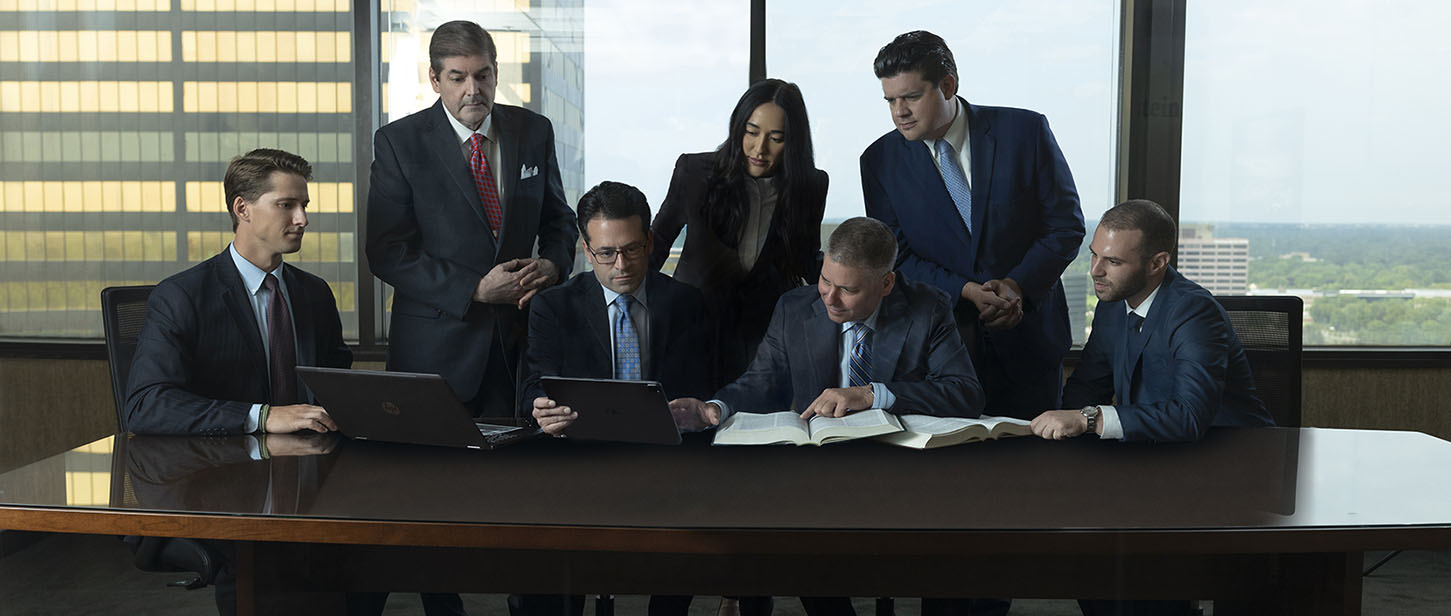 The Driving Record Abreviations You Should Know
Many clients who hire LEWIS & DICKSTEIN, P.L.L.C. to handle a driver's license restoration appeals before the DAAD (this means when they are requesting restoration of driving privileges revoked due to habitual DUI, OWI, DWI, or other drunk driving convictions) frequently ask me about the abbreviations on their driving records.  If you call our Michigan driver's license restoration attorneys for a free consultation, we will take the time to talk with you, answer all of your questions, and address each of your concerns.
Here is a list as provided by the Michigan Department of State (Secretary of State) that may be helpful to you:
ACC = CRASH
ADDL = ADDITIONAL
ADMIN = ADMINISTRATIVE
AHSP =ALCOHOL HIGHWAY SAFETY
APP = APPLICATION
APPR= APPROVED
APT = APARTMENT
AUTH = AUTHORITY, AUTHORIZED
CDL = COMMERCIAL DRIVER LICENSE
CDSS = COUNTY DRIVER SAFETY SCHOOL
CF # = COURT FILE NUMBER
CIRC = CIRCUIT (COURT)
CIR CT = CIRCUIT COURT
CONTD = CONTINUED
DEPT = DEPARTMENT
DI = DRIVER IMPROVEMENT
DIAG = DIAGNOSTIC
DLAD = DRIVER LICENSE APPEAL DIVISION
DR STMT = DOCTOR'S STATEMENT
EFF = EFFECTIVE
ELIG = ELIGIBLE
EMERG = EMERGENCY
EQUIP = EQUIPMENT
FAC = FAILURE TO APPEAR IN COURT
FCA = FAILURE TO CHANGE ADDRESS
FCJ = FAILURE TO COMPLY WITH JUDGMENT
FCPV = FAILURE TO CLEAR PARKING VIOLATIONS
FED = FEDERAL
FR = FINANCIAL RESPONSIBILITY
FTA = FAILED TO APPEAR
GRP = GROUP
GVW = GROSS VEHICLE WEIGHT
HOSP = HOSPITAL
HWY = HIGHWAY
INC = INCORPORATE
INDEF = INDEFINITELY
INFO = INFORMATION
INFL = INFLUENCE T
INJ = INJURED
INSTR = INSTRUCTION
INTOX = INTOXICATED
LATE RECD = LATE RECEIVED ABSTRACT
LIC = LICENSE
LIQ = LIQUOR
MAG = MAGISTRATE (COURT)
MAND = MANDATORY
MCL = MICHIGAN COMPILED LAWS
MED = MEDICAL
MS = MANDATORY SUSPENSIONS
MSP = MICHIGAN STATE POLICE
MTR = MOTOR
MUN = MUNICIPAL (COURT)
NEG = NEGLIGENT
NUM = NUMBER
ORIG = ORIGINAL
OUCS = OPERATING UNDER INFLUENCE OF A CONTROLLED SUBSTANCE
OUIL = OPERATING UNDER INFLUENCE OF LIQUOR
OWI = OPERATING WHILE IMPAIRED
P.D. = PROPERTY DAMAGE
PD = POLICE DEPARTMENT
PET = PETITIONER
P.I. = PERSONAL INJURY
PROB = PROBATION
RD = ROAD
RECOM = RECOMMEND (ED)
REFD = REFERRED
REQ = REQUIREMENTS
RESP = RESPONSIBLE or RESPONSIBILITY
REST = RESTRICTIONS or RESTRICTED
RETD = RETURNED
REV = REVOCATION
SO = SHERIFFS OFFICE
SOS = SECRETARY OF STATE
SPEC = SPECIAL
ST = STREET
STMT = STATEMENT
SUBJ = SUBJECT
SUPT = SUPERINTENDENT
SUSPENSION = SUSPENSIONS
TEMP = TEMPORARY
TERM = TERMINATE
TIP = TEMPORARY INSTRUCTION PERMIT
TRAF = TRAFFIC (COURT)
UA = UNDER AGE (under 21)
UBAC = UNLAWFUL BODY ALCOHOL CONTENT
UDAA =UNLAWFULLY DRIVING AWAY AUTO (JOYRIDING)
UDR = UNSATISFACTORY DRIVING RECORD
UJ = UNSATISFIED JUDGMENT
UUA = UNLAWFUL — — USE OF MOTOR VEHICLE
VEH = VEHICLE
VIOL = VIOLATION
W/O = WITHOUT
X-WAY = EXPRESSWAY or FREEWAY
YR = YEAR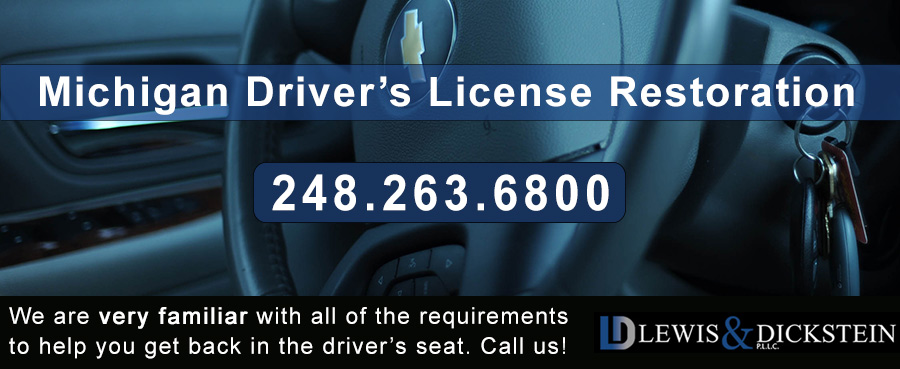 Driver's License Restoration Attorneys in Michigan
If your driver's license is suspended, revoked, or restricted, you should contact an attorney to see if there may be options available to you to get restoration of a driver's license. LEWIS & DICKSTEIN, P.L.L.C. is one of the top law firms in Michigan doing driver's license restoration work. We take pride in our record of success. Our attorneys always go the extra mile to help our clients win back their driving privileges whenever and wherever possible. We are the "go-to" Michigan criminal defense attorneys when you need help.
Call us today at (248) 263-6800 for a free consultation or complete a Request for Assistance Form. We will contact you promptly and find a way to help you.
We will find a way to help you and, most importantly,
we are not afraid to win!