Obtaining a Personal Protection Order
You might be in need of a Personal Protection Order if you are threatened or harassed. With a PPO, the police will be able to arrest someone who is violating the court order.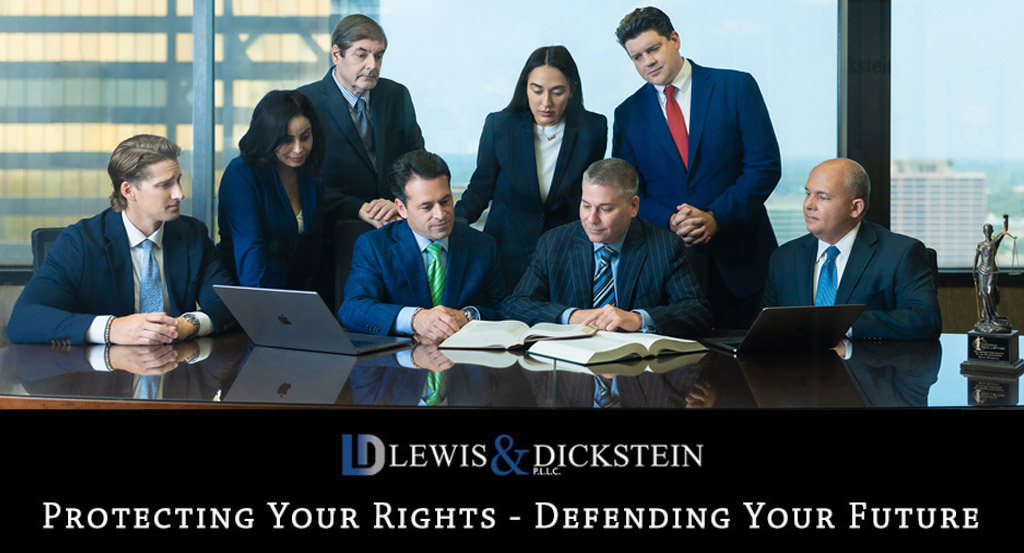 Overview of Personal Protection Orders
A personal protection order (PPO) is a court order to stop threats or violence against you. They are intended to protect you from someone who is threatening, hurting, or harassing you. A PPO will be granted by a judge if you have a reasonable fear for your personal liberty or safety. Although a lawyer is not necessary to obtain a personal protection order, a good, experienced, savvy attorney will know what to say and how to say it, so there is a greater chance of success.
The three types of PPOs are domestic relations PPO, non-domestic (stalking) PPO, and Non-Domestic (Sexual Assault PPO).
If you need a PPO, you must decide which one best fits your needs. Please note that there are different requirements relative to PPOs filed by or against a minor.
What type of PPO is the right one?
Domestic relationship PPO
To get a domestic relations personal protection order, you must show the court that the abuser is likely to assault, threaten, harass, or stalk you. You also must show that you and the abuser have a domestic relationship. This would include a current or former spouse, your child's other parent, someone you live with or used to live with, or someone you dated romantically.
This type of PPO can prohibit someone from entering your home or another place, assaulting, attacking, beating, molesting, or wounding you, threatening to kill or physically injure you, removing your children from you if you have legal custody, and buying a gun. Also, the Order will prohibit the person from interfering with your job or school, or acting in a way that harms your job or school relationships.
Non-Domestic (Stalking) PPO
The intent is to protect you from stalking if there is no domestic relationship between you and the abuser. Most courts require you show at least two incidents of stalking. Stalking is ongoing harassment that scares you and that would scare a reasonable person. This could include unwanted telephone calls or texts or show up repeatedly at your home or work.
This type of PPO can prohibit someone from: following you or appearing within your sight, approaching or confronting you in a public place or on private property, appearing at your work or home, calling you, or sending email, mail, or texts. This type of PPO can also ban "cyberstalking," which would include posting messages online.
Non-Domestic (Sexual Assault) PPO
This type of PPO is intended to protect you from a person who has been convicted of sexually assaulting you or a person who had threatened to sexually assault you when you did not have a domestic relationship with that person. If you are under 18, sexual assault also includes giving you or attempting to give you obscene material.
Getting this type of Personal Protection Order gives you the same protections by prohibiting the abuser's actions, as the stalking PPO.

How do you get a PPO?
If you have reached the point that a PPO is necessary, you are most likely fearful, anxious, and scared. It would not be unusual for the PPO process to be overwhelming. That is why it is important to seek legal counsel to assist you in this process. The attorneys at LEWIS & DICKSTEIN, P.L.L.C. are well-versed experts in the process of getting PPOs issued for people who are suffering from the unreasonable stress that comes with adding the process of getting the PPO to the stress of the events leading up to needing one.
What will my PPO say?
The PPO will state that the order is effective and immediately enforceable anywhere in the state, the actions the abuser is prohibited from doing when the order will expire, what happens if the abuser violates the order, and the name of the specific law enforcement agency that will enter your order into the Law Enforcement Information Network (LEIN).
What happens after the PPO is signed by the judge?
After the Judge signs the PPO, a copy of the PPO and petition must be served on the abuser. Your PPO can be enforced anywhere in Michigan as soon as the Judge signs it. Once the PPO is served, it can be enforced anywhere in the United States. There are several ways to serve the PPO, but you are not allowed to do it. After the PPO is served, proof of service must be filed with the court that issued the PPO.
Staying safe with your PPO
Carry a copy of your PPO and Proof of Service with you at all times. Keep a second copy in a safe place. Consider giving extra copies of the order to your children's schools or daycare, your place of work, and others who may need to know about it.
You should have a safety plan. Decide where to go or who to call if you feel threatened. Make sure you have important telephone numbers and a checklist of important things to take with you when you leave the abuser.
Terminating a Personal Protection Order
If you filed a PPO and want it terminated or dismissed, or if you want to seek termination of a PPO filed against you, the process is complex. Most judges are reluctant to terminate a PPO regardless of whether the Petitioner or Respondent is seeking termination of the order. Once a judge rules against termination, it takes a herculean effort to get them to change their mind at a later date. It is essential under these circumstances to work with an experienced lawyer who has a track record of success getting PPOs terminated and dismissed.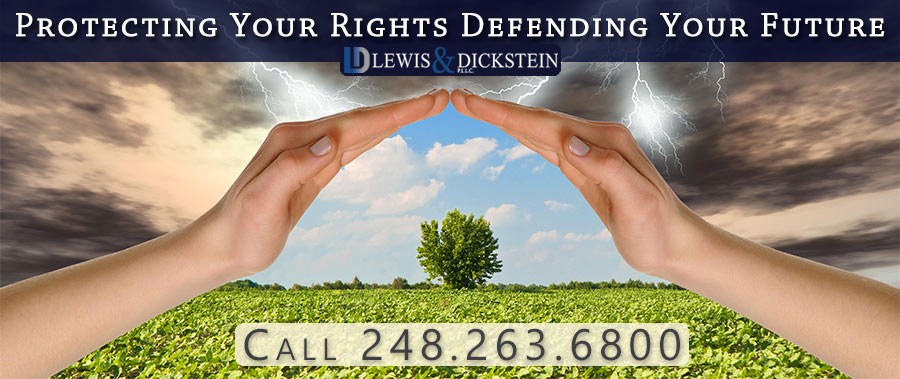 Enforcement of your PPO
If the abuser violates your PPO, you can call the police and report the violation. When you are being threatened, abused, harassed, or otherwise made to feel unsafe a PPO is often the greatest protection you can have. However, if you are in the middle of this type of situation, it is often easier to rely on the help of others to accomplish the granting of a PPO. The attorneys at LEWIS & DICKSTEIN, P.L.L.C. are experts in the area of personal protection orders and are ready, willing, and able to assist you in solving your problems. Please contact the attorneys at LEWIS & DICKSTEIN, P.L.L.C. for assistance.
Call us today at (248) 263-6800 for a free consultation or complete a Request for Assistance Form. We will contact you promptly and find a way to help you.
We will find a way to help you and, most importantly,
we are not afraid to win!