If the governor of your state or mayor of your town has issued a stay at home order and you don't obey the self-isolation laws, you may very well find yourself paying big money in fines, spending some time in jail, or even having to wear a court-ordered GPS tether.
There are approximately 30 states that have followed California's lead and instituted stay-at-home laws during the coronavirus (COVID-19) pandemic. As the virus spreads, more states will undoubtedly follow. Though the order has many names, such as self-quarantine or self-isolation, it basically mandates that individuals not deemed as essential in the workplace must remain home.
Stay at Home during the Coronavirus Outbreak
The point of the stay-at-home law is to slow down the number of people that could become infected at any one time and which in turn will assist in avoiding overwhelming our health care systems. Medical facilities are presently overflowing with coronavirus cases and unable to keep up with the demand to care for sick people. Additionally, treating patients that have contracted COVID-19 has put medical staff in jeopardy of their exposure and possibly making them a carrier to spread the virus or even death.
Regardless of the many news reports and warnings about staying home, some people, for whatever reason, don't take the order seriously and just won't do it. Coming into contact with someone outside of your home is a risk to your health and well-being, and that of others. Also, this incredibly contagious novel virus can very easily be brought back into your home from your travels and then could put your household members in a position to become very ill. Now, the risk of leaving the residence comes with the possibility of being cited for a serious criminal offense.
The problem of citizens leaving their homes in violation of stay-at-home orders is becoming a national issue. For various reasons, people are circumventing the rules relative to staying at home. So, even though it may make sense at the time to you for leaving the house because you believe you will be the only person in a park or going to your office thinking no one else is there working, it's viewed as nonessential. You better hope a police officer doesn't stop you. Ironically, your neighbor, who you thought was a good friend, could be the person to report you to authorities.

Multistate Violations
An Illinois resident went into a gas station to have his son use the restroom. One of the employees was his Facebook friend and recalled a post about him having COVID-19 symptoms. The employee told the supervisor who then reported the incident to law enforcement. This Illinois resident was charged with Reckless Endangerment. The state's attorney said that the Illinois resident, "showed a willful and wanton disregard for the safety of others."
A New Jersey resident hosted a party with approximately 50 people in attendance. The party was held in his small one-bedroom, one-bathroom apartment. Police were notified when a noise complaint was called in. The party was held in direct violation of the governor's executive order and further violated the CDC's recommendation of limiting 10 people in a location at a time. This New Jersey resident was issued two disorderly person tickets.
A California resident was fined $1,000 for surfing despite the beach being closed as an effort to hold off coronavirus spreading. This individual violated the county's public health order. He was warned by officials not to get into the water and blatantly ignored their directives. Now, his defiance will cost him $1,000.
Four Kentucky residents violated the stay-at-home order, and judges ordered them to wear GPS ankle tethers. As the COVID-19 cases are rising in Louisville, the community no one gets a pass for ignoring self-quarantine. As it turns out, these individuals were either in direct contact with infected people or infected themselves.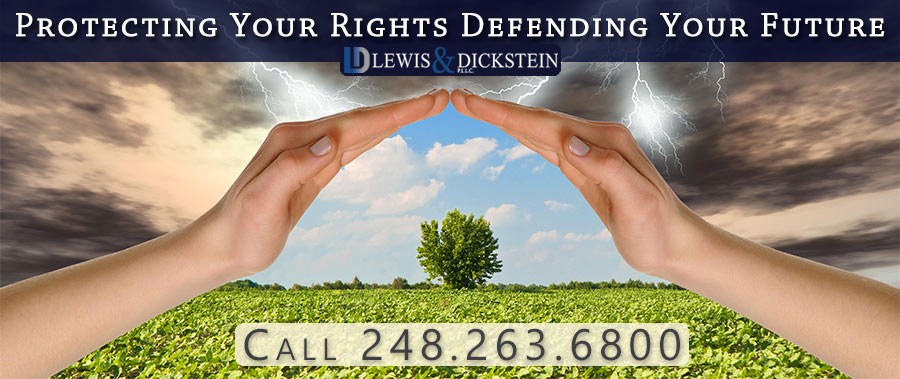 States with Stay at Home Orders as of April 2, 2020
Alaska
Arizona
California
Colorado
Connecticut
Delaware
District of Columbia
Florida
Georgia
Hawaii
Idaho
Illinois
Indiana
Kansas
Kentucky
Louisiana
Maine
Maryland
Massachusetts
Michigan
Minnesota
Montana
Nevada
New Hampshire
New Jersey
New Mexico
New York
North Carolina
Ohio
Oklahoma
Oregon
Pennsylvania
Rhoad Island
Tennessee
Texas
Virginia
Vermont
Washington
West Virginia
Wisconsin
The State of Michigan
Michigan is having the same problem of violating the stay-at-home order as other states. Residents in the Detroit area hosted a party at Rouge Park, and approximately 100 people showed up. After receiving many tips from neighbors, the police were dispatched, and the party broke up rather quickly. Unfortunately, the Detroit area has received national news coverage as having a high concentration of people infected with the coronavirus.
Michigan Penalties
If you're caught violating the governor's stay-at-home order, you could be subject to a misdemeanor charge that carries a possibility of a $500 fine and up to 90 days in jail. Businesses that violate the order can now expect to receive up to a $1000 fine and possible licensing violations.
Before April 2, 2020, violations of Michigan's executive order was a misdemeanor punishable by $500 and up to 90 days in jail. Now, police have a civil penalty or ticket option, which carries a penalty of up to $1,000 for violations of the order.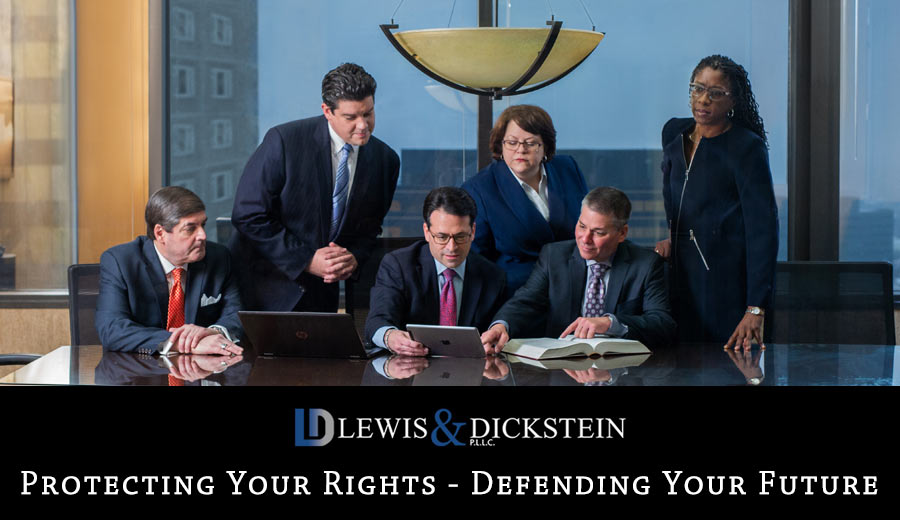 What Should You Do If You Are Accused of Violating the Stay-At-Home Order?
No one can dispute that we are living in a time where people are frightened, and tensions are high. We've never experienced a stay at home quarantine in our lifetime, and it's positively nerve-racking. Everyone is concerned that they will contract coronavirus or pass it on to loved ones. That being said, we still need to leave our homes, at times, for essentials. Law enforcement has encouraged people to report stay-at-home violations. Because emotions are on edge and everyone is afraid, there will be circumstances when police are over-aggressive in enforcing the Stay at Home Order. Someone may get charged, even if their conduct falls within an exception to the law.
If you have received a misdemeanor stay-at-home violation or you are worried that you may receive one, call LEWIS & DICKSTEIN, P.L.L.C. One of our knowledgeable criminal defense attorneys would be happy to take your call and listen to your concerns. We have many proven strategies to help you and obtain an outstanding result. Call us at (248) 263-6800 for a free consultation or complete a Request for Assistance Form, and someone from the firm will contact you promptly.
Call us today at (248) 263-6800 for a free consultation, or complete a Request for Assistance Form and we will contact you promptly.
We will find a way to help you and, most importantly,
we are not afraid to win!