Is lifetime GPS monitoring a violation of the 4th Amendment?
This question will be answered later this summer by the United States Supreme Court.  The court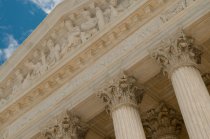 will be hearing the case of Grady v North Carolina which involves a repeat sex offender that was ordered to wear an ankle GPS monitoring system for the rest of his natural life.  Mr. Grady appealed arguing that constant GPS monitoring violated his constitutional protections against unreasonable searches and seizures.  The court of appeals disagreed with Mr. Grady and upheld the trial court's decision.  The United States Supreme Court agreed to hear this matter because there is an important constitutional issue involved.  A lifetime is a long time.
The United States Supreme Court – why is it important?
The United State Supreme Court is the most important court in the our country.  Essentially what it says goes.  The President of the United States appoints Supreme Court Justices and once they are confirmed by the United States Senate these Justices serve for life.  The longest serving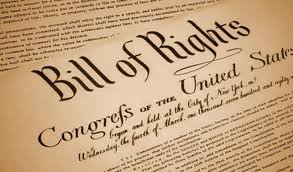 Supreme Court Justice was William O. Douglas.  Justice Douglas was appointed by President Franklin D. Roosevelt in 1939 and served until 1975 (36 years).  The longest serving current Supreme Court Justice is Anthony Kennedy.  Justice Kennedy was appointed by President Ronald Reagan in 1988 and is still serving.
The length of time these people can spend on the United States Supreme Court can influence our laws and rights for decades.  That is why it is important to pay attention to the people running for President, because that is the person who will appoint any new Justices who will have a substantial effect on your life.  You want someone in the White House who reflects the same views that you have on important issues of our time.
Why are criminal defense attorneys in Michigan important?
As a criminal defense attorney in Michigan you are often the only person to stand between governmental misconduct and a citizen being unjustly treated.  For over 200 years the Constitution has been a "road map" for our laws and culture.  The Constitution can be interpreted many different ways at many different times.  Criminal defense attorneys in Michigan are trained to use the Constitution to help their clients.  This often means coming up with new ideas that can be applied to the Constitution.  It is pretty clear that 200 years ago no one would have thought about reading a criminal suspect their Constitutional rights, and the possible penalties if that did not happen.  This came from a criminal defense attorney who argued that point and won.  This is why criminal defense attorneys are important.
Charged with a crime in Michigan?
The award winning lawyers at Lewis & Dickstein, P.L.L.C. pride themselves in being creative, cutting edge, and experienced enough to use the Constitution to help their clients.  When you are facing criminal charges and the possible loss of freedom you need to have the best legal representation available.  You need to make sure that no stone is left unturned in the preparation of your defense and the government does not take advantage of you.  Lewis & Dickstein, P.L.L.C. are well respected, knowledgeable and not afraid to use any, and all, options available to assist our clients.  If you need help please contact us at (248) 263-6800 or complete a Request for Assistance Form and one of our attorneys will contact you.  We look forward to speaking to you and we are not afraid to win.