52-1 District Court – Novi Criminal Defense Attorneys
If you are facing charges in the Novi District Court, you will need attorneys who have extensive experience and a track record of success in that court. We can help you.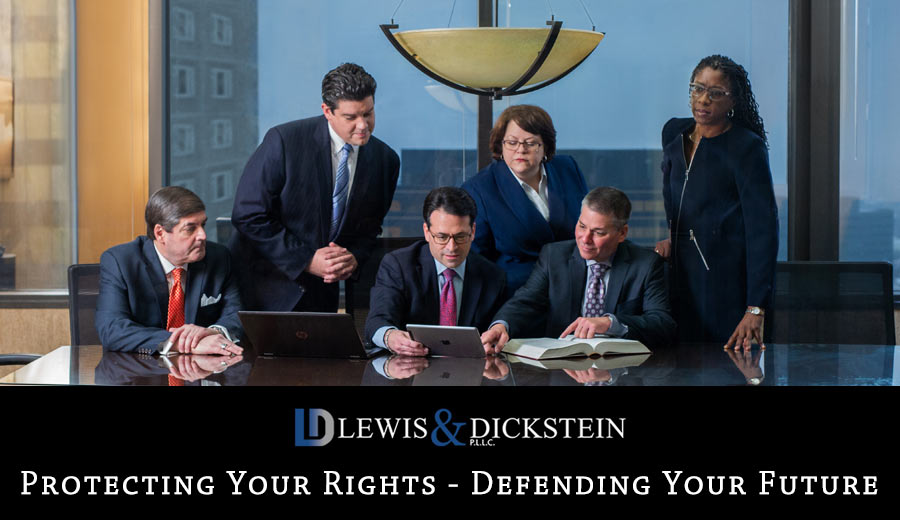 The 52-1 District Court is located in Novi, Michigan, but it covers a much greater area than just Novi. The 52-1st District Court is located at 48150 Grand River, Novi, Michigan 48374. Its jurisdiction covers a large part of western Oakland County, Michigan. The court handles all traffic, misdemeanor, and felony offenses that occur in Commerce Township, Highland Township, Lyon Township, Milford Township, Novi, Novi Township, South Lyon, Village of Milford, Village of Wolverine Lake, Walled Lake, and Wixom.
Misdemeanor offenses can range from drunk driving, DUI, OWI, driving while license suspended, DWLS, assault, assault and battery, domestic violence, possession of marijuana, retail fraud, and more. Felony cases are heard in this court for arraignment and probable cause hearings. Felony offenses can include felonious assault, drunk driving 3rd or subsequent offense, certain drug offenses, weapons offenses, financial crimes, and even rape and murder. The court has a Sobriety Court Program and a Veteran's Court Program. These are programs are designed to help substance abusers and members and former members of our military that have gotten into trouble.
The judges of the 52nd District Court – 1st Division have a reputation of being tough and setting bonds that require the posting of money, along with other conditions, such as drug and alcohol testing.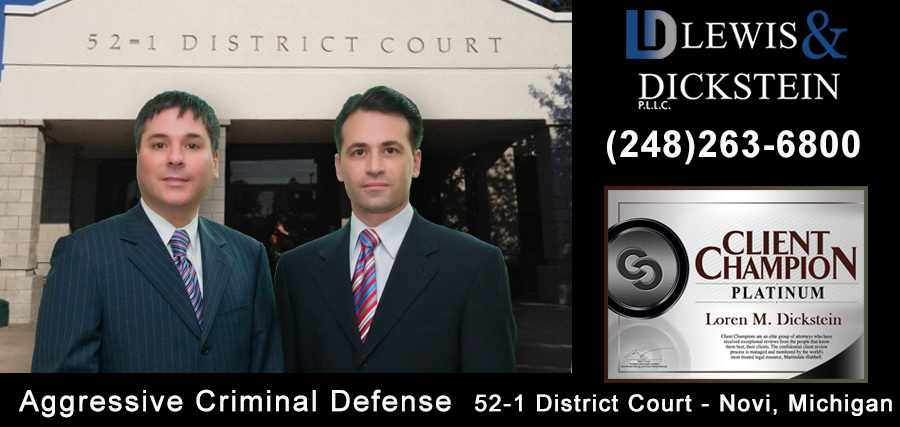 The Judges of the 52-1 District Court
Judge Robert Bondy
Elected District Court Judge in 2002 and was re-elected in 2006. Judge Bondy received his Bachelor of Arts Degree, with honors, in Criminal Justice, from Michigan State University and Juris Doctorate Degree, cum laude, from the Detroit College of Law (now at Michigan State University). He is also admitted to practice law before the Supreme Court of the United States of America. Prior to being elected Judge, he was involved in the creation of the Small Claims Mediation Program at the 52-1 District Court, The Day of Court in School Program, a board member of Sobriety Court and participated in the District Court Town Hall Meeting Program.
Judge Travis Reeds
Elected District Judge in 2014. He received his Bachelor of Arts degree from Central Michigan University and his Juris Doctorate from Wayne State University Law School. Judge Reeds has lectured on various legal topics for the Oakland County Bar Association, and has lectured and written extensively for the Institute of Continuing Legal Education. He is a former member of the Oakland County Criminal Justice Coordinanting Council and currently is a member of the ICLE Criminal Law Advisory Board. He has contributed to the ICLE as a Champion ot Justice, including extensive work as the co-editor and co-author of two legal treatises, Michigan Criminal Procedure and Michigan Drunk Driving Law and Practice. He is also on the advisory board and contributor to the Michigan Model Criminal Jury Instructions, Second Edition. In 2013 and 2014 he was named a Michigan Super Lawyer and was selected as one of the Top 100 National Trial Lawyers.\
Judge David Law
Appointed to the 52-1 District Court bench in February of 2015. He graduated from Novi-Detroit Catholic Central. Judge Law earned his Bachelor of Business Administration degree, with a concentration in finance, from The University of Notre Dame and his Juris Doctorate degree from the Detroit College of Law. Judge Law's legal career includes working in private practice, for the Oakland County Prosecutor's Office and as an Assistant Attorney General for the Michigan Department of the Attorney General, where he represented the Michigan Department of Human Services, trying cases of child abuse and neglect, including child sexual assault. He was also a State Representative, where he was the lead sponsor of numerous bills geared toward keeping our streets safe, including Michigan's version of "Jessica's Law", which mandated longer prison sentences and intensive monitoring upon release from prison for child sexual predators.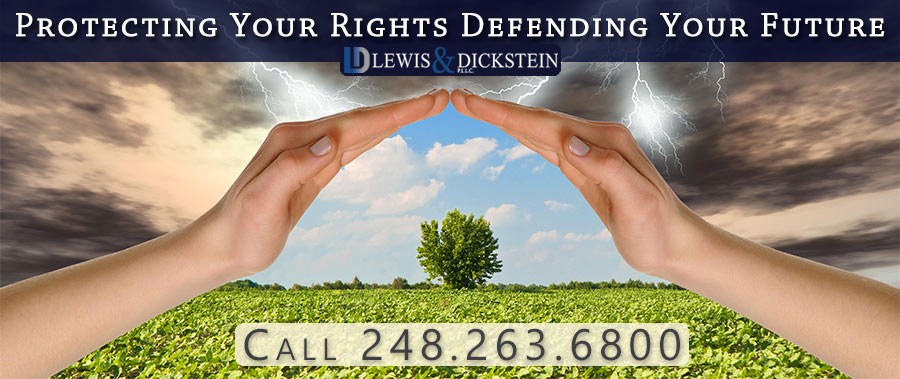 Lawyers for the 52-1 District Court in Novi, Michigan
The attorneys at LEWIS & DICKSTEIN, P.L.L.C. regularly appear before the Judges in the 52/1st District Court. They have good working relationships with the Judges and the court staff. Our attorneys have been successful in numerous jury trials and motions in criminal cases. Also, our attorneys have been able to obtain an outright dismissal of charges on several occasions. The attorneys of LEWIS & DICKSTEIN, P.L.L.C. have the experience, integrity, and respect for being fearless in protecting the rights of those accused of having committed a crime. If you are facing a possible conviction and possible jail, you need the best legal help available. LEWIS & DICKSTEIN, P.L.L.C. is here to help you.
Call us today at (248) 263-6800 for a free consultation, or complete a Request for Assistance Form and we will contact you promptly.
We will find a way to help you and, most importantly,
we are not afraid to win!