52-1 Novi District Court Judge David Law
Judge David Law is one of three judges in the court in Novi, Michigan. He was appointed by Governor Rick Snyder in 2015 and has since been re-elected by the district residents. He serves the communities of Commerce Township, Highland Township, Lyon Township, Milford Township, Novi, Novi Township, South Lyon, Village of Milford, Village of Wolverine Lake, Walled Lake, and Wixom.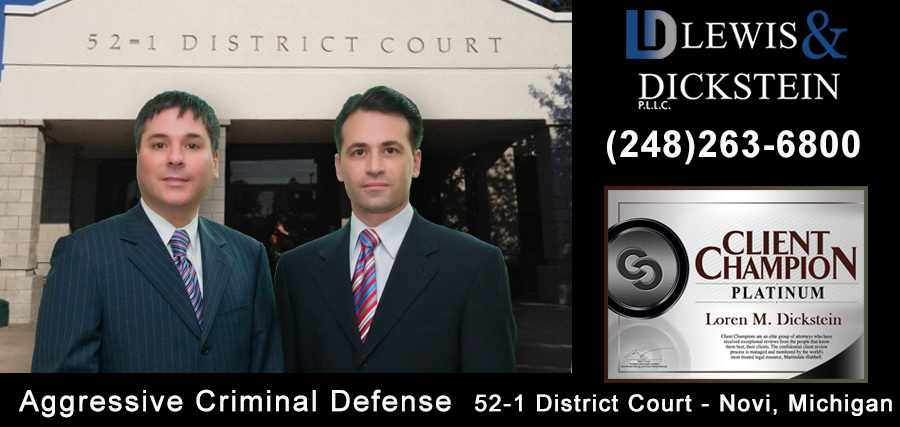 If you are charged with a felony or misdemeanor before Judge Law in the Novi District Court, you will find information below that will be very helpful for you to consider.
Judge David Law's Background – What you need to know!
Judge Law received a Bachelor of Business degree from The University of Notre Dame in 1991, and a law degree from the Detroit College of Law in 1995. Judge Law's legal career began as an attorney in 1995 at a private law firm where he practiced primarily in areas of civil litigation. In 1998, he became an Assistant Oakland County Prosecutor, where he remained until 2004. He was widely considered to be a zealous and aggressive prosecutor who was honest and treated others with respect.
David Law then ran for Congress in Michigan and won. He represented the communities of Commerce Township and Wolverine Lake from 2005 through 2008. In 2009, Judge Law became an Assistant Attorney General for the State of Michigan, where he prosecuted child abuse and neglect cases, and he stayed at that job until Governor Snyder appointed him to the bench.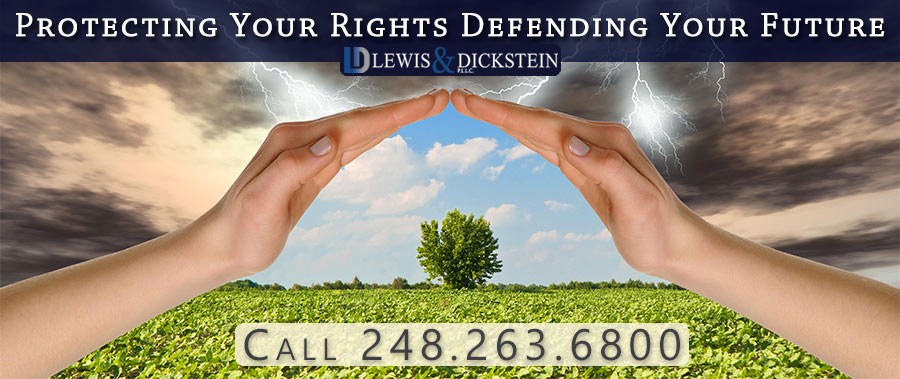 Judge Law belongs to or is associated with a great many legal organizations and community-based groups, including the Michigan District Judges Association (MDJA), the legislative committees for the MDJA as well as the Michigan Association of Treatment Court Professionals (MATCP). Judge Law was appointed by the Michigan Supreme Court on January 1, 2017, to serve as a member of the Committee on Model Criminal Jury Instructions for the state of Michigan. He is a member of the State Bar of Michigan, Oakland County Bar Association and he is President of the Oakland County District Judges' Association. Judge Law serves on the board of directors for Novi Youth Assistance (NYA), Lakes Area Youth Assistance (LAYA) and is an advisory board member for the southwest Oakland County chapter of Families Against Narcotics (FAN).
A community-oriented judge who cares for his constituents and believes in giving back
On a personal note, Judge Law belongs to Fraternal Order of Police Lodge #128 (Wixom), Multi-Lakes Conservation Association (Commerce Township), the Incorporated Society of Irish American Lawyers (ISIAL), Polish American Legal Society (PALS) and St. William Catholic Church (Walled Lake).
Most of the judges in Oakland County have a state-wide reputation for being very tough on crime and ready to impose stern penalties. Some of these judges at times appear more stern than necessary. However, anyone who regularly practices in Judge Law's court knows he is tough, but fair and he routinely imposes an appropriate penalty under the law.
Most of the criminal defense bar attorneys agree that Judge Law is a judge who treats defense attorneys and defendants fairly and respectfully. He will make tough legal decisions, even if they go against the government, if the law supports that decision.
Types of criminal cases handled by Judge Law
As with all district court judges, Judge Law handles all civil infractions (non-criminal matters which carry only a fine), all misdemeanors (cases which carry up to a possible 1 year in jail), and felony preliminary examinations (probable cause hearings for cases that carry a penalty of more than one year in jail). Although he does not generally take guilty pleas on felony cases or handle felony trials, he does hold hearings and he makes the decisions on whether the evidence against the defendant is sufficient to proceed to trial in the Oakland County Circuit Court.

A few examples of misdemeanor cases for which a trial may be held are:
Retail Fraud 2nd and 3rd Degree
Operating While Intoxicated or Driving Under the Influence 1st and 2nd Offense
Domestic Violence
Driving While License Suspended or Revoked
Misdemeanor Drug Offenses
Assault and Battery
A few examples of felony cases for which a preliminary exam will be scheduled are:
Felonious Assault
Retail Fraud 1st Degree
Home Invasion
Armed and Unarmed Robbery
Felony Drug Cases
Felony Operating While Intoxicated 3rd Offense
Judge David Law and Violations of Probation
Given his history as a prosecutor and an assistant attorney general, it should not come as a surprise that he takes court orders very seriously. When there is an allegation of violation of probation, he will be fair and give the defendant a fair opportunity to provide a defense. If there was a violation, he will routinely order a defendant to serve a sentence in the Oakland County Jail. This is not to say that he always orders jail. He will listen and consider a credible and persuasive argument for an alternative to jail time when presented by an experienced, respected attorney.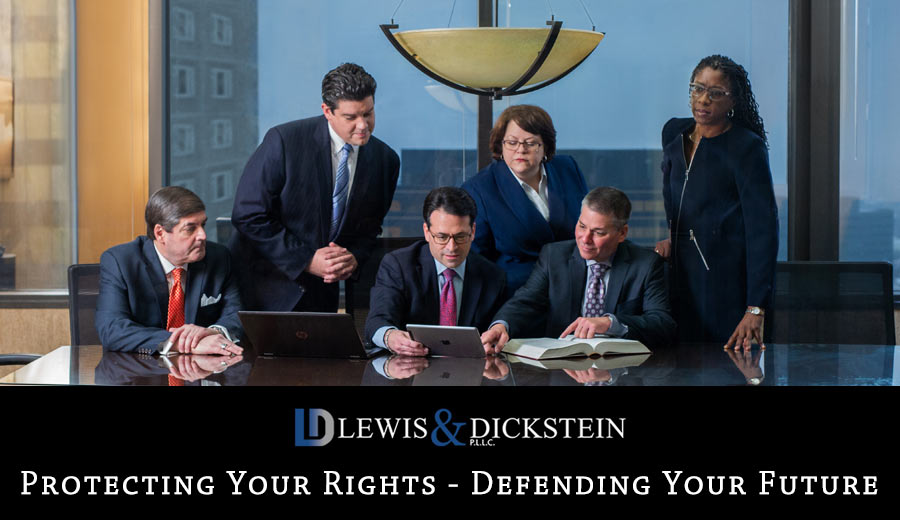 Regularly handling cases in front of Judge Law
The attorneys at LEWIS & DICKSTEIN, P.L.L.C. regularly appear before Judge Law, and we have had very good, successful experiences in his court. We have a mutually respectful relationship. Judge Law appreciates preparation and professionalism, and we know how to present a case to get the best results in his courtroom. If you have a misdemeanor or felony charge before Judge Law, or a violation of probation, call LEWIS & DICKSTEIN, P.L.L.C. and we will find a way to help you.
Call us today at (248) 263-6800 for a free consultation, or complete a Request for Assistance Form and we will contact you promptly.
We will find a way to help you and, most importantly,
we are not afraid to win!