52-1 Novi District Judge Travis Reeds
52-1 District Court Judge Travis Reeds is a tough but fair judge in Novi, Michigan. He is one of three judges in the 52-1 Judicial District Court. Although many criminal defense lawyers fear the rulings and sentences ordered by Judge Reeds, prepared and experienced lawyers appreciate his impartiality and respect for those who appear before him. Great lawyers and their clients can rest assured they will be treated justly and will get fair rulings.
He was elected in 2014, and he serves the communities of:
Commerce Township,
Highland Township,
Lyon Township,
Milford Township,
Novi,
Novi Township,
South Lyon,
Village of Milford,
Village of Wolverine Lake,
Walled Lake, and
Wixom.
Judge Reeds received his Bachelor of Arts degree from Central Michigan University in 1994, and his Juris Doctorate from Wayne State University Law School in 1997. While in private practice, Judge Reeds worked with his father at Reeds & Reeds in Walled Lake. While an attorney in private practice, he handled a variety of types of civil and criminal cases.
While not adjudicating cases in his court, Judge Reeds often can be found lecturing on legal matters for the Oakland County Bar Association and the Institute for Continuing Legal Education (ICLE), which is an organization that provides updates on the law and practice advice to attorneys. He was on the ICLE Criminal Law Advisory Board, and is a former member of the Oakland County Criminal Justice Coordinating Council. Judge Reeds is also a co-editor and co-author of the Michigan Criminal Procedure and Michigan Drunk Driving Law and Practice.
Judge Reeds is on the advisory board and contributor for the Michigan Model Criminal Jury Instructions, and in 2013 and 2014 he was named a Michigan Super Lawyer and was named as one of the Top 100 National Trial Lawyers in the country. These are just some of Judge Reeds' professional accomplishments.

Types of criminal cases handled by Judge Reeds
As with all district court judges, Judge Reeds handles all civil infractions (non-criminal matters which carry only a fine), all misdemeanors (cases which carry up to a possible 1 year in jail), and felony preliminary examinations (probable cause hearings for cases that carry a penalty of more than one year in jail). He also routinely has defendants appear before him with probation violation allegations. He is known as a tough but fair judge. Lawyers that are prepared, knowledgeable, and zealous tend to get the most favorable results.
A few examples of misdemeanor cases for which a trial may be held are:
Retail Fraud 2nd and 3rd Degree
Operating While Intoxicated or Driving Under the Influence 1st and 2nd Offense
Domestic Violence
Driving While License Suspended or Revoked
Misdemeanor Drug Offenses
Assault and Battery
Violations of Probation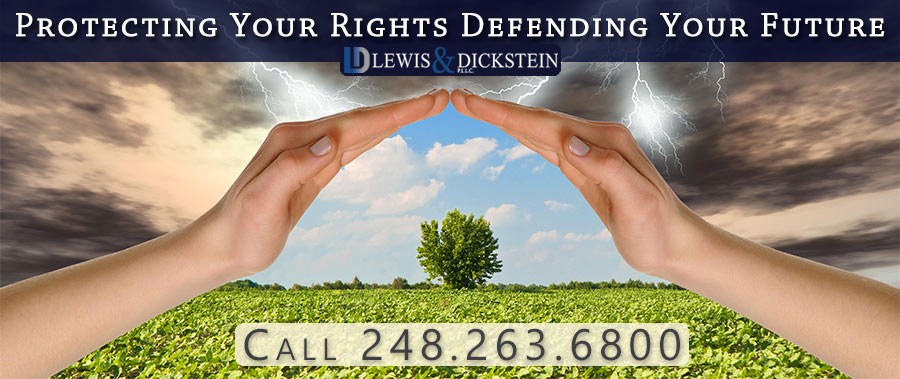 A few examples of felony cases for which a preliminary exam will be scheduled are:
Felonious Assault
Retail Fraud 1st Degree
Home Invasion
Armed and Unarmed Robbery
Felony Drug Cases
Felony Operating While Intoxicated 3rd Offense
A community-oriented judge who cares for his constituents and believes in giving back
On a personal note, Judge Reeds is a member of St. Joseph Catholic Church in South Lyon, and is a former member of the Walled Lake Rotary club. He often donates his time and participates in various local charitable organizations in the community, including Kiwanis, Adopt a Highway program, the South Lyon Pumpkinfest, and others. Obviously, he is a highly accomplished, devoted, and community-oriented judge.
Most of the judges in Oakland County have a state-wide reputation for being very tough on crime and ready to impose stern penalties. Some of these judges at times appear more stern than necessary. However, anyone who regularly practices in Judge Reeds' court knows he is fair and simply believes in imposing an appropriate penalty under the law. Most of the criminal defense bar attorneys agree that Judge Reeds is a judge who treats defense attorneys and defendants fairly and respectfully.

Judge Travis Reeds and Sentencing
In misdemeanor cases, Judge Reeds can sentence a defendant to as long as one year in the Oakland County Jail and up to two years of probation. Judge Reeds frequently orders a term of probation, with or without jail time. Common terms of probation in Judge Reeds court are:
regular reporting to a probation officer,
drug and alcohol testing,
mental health therapy,
substance abuse counseling,
community service,
full-time employment or full-time education,
tether or home confinement, and more.
Regularly and Successfully Handling Cases in Front of Judge Reeds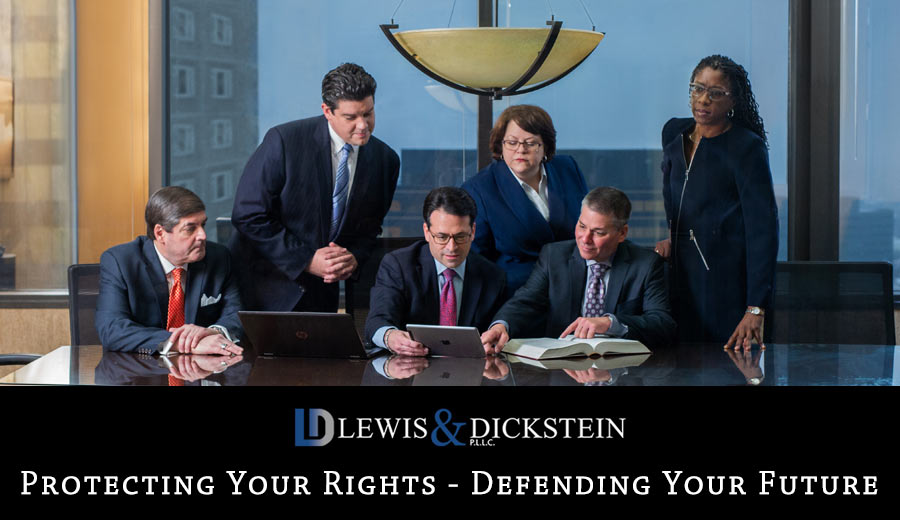 The attorneys at LEWIS & DICKSTEIN, P.L.L.C. regularly appear before Judge Reeds and we have had very good experiences in his court. We have a mutually respectful relationship and we understand what it takes to be successful in his courtroom. Judge Reeds appreciates preparation and professionalism, the Defense Team with LEWIS & DICKSTEIN, P.L.L.C. will do whatever it takes win.
The best criminal defense lawyers know that Judge Reeds can be persuaded not to order any jail time if a credible, influential argument is made that jail is not necessary and an alternative is more appropriate. To be successful in his court, a lawyer must be organized, be legally on-point, and fight to get the best possible result.
Call us today at (248) 263-6800 for a free consultation, or complete a Request for Assistance Form and we will contact you promptly.
We will find a way to help you and, most importantly,
we are not afraid to win!