We are Lewis and Dickstein, P.L.L.C. and we can help you.
Experienced, Aggressive, and Effective Criminal Attorneys in Michigan with an Unparalleled Track Record of Successful Representation at Sentencing.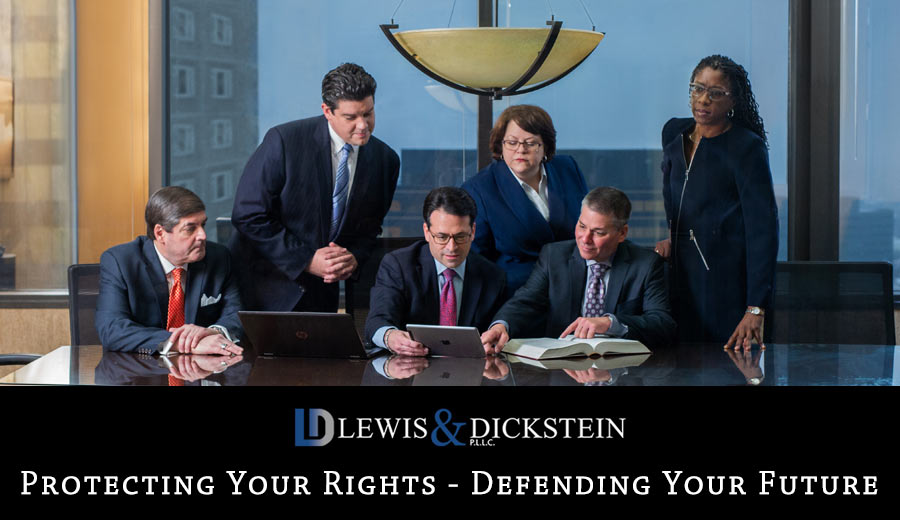 At LEWIS & DICKSTEIN, P.L.L.C., we understand that money is valuable, and anything you spend on legal fees is less that you can save and use for your family. We also understand that having expert criminal defense representation and doing what is necessary to help you get the best possible result is a valuable investment.
If you are looking for a Michigan Criminal Defense Attorney because you or someone you love has been accused of a felony or misdemeanor in Michigan or by the federal government, you are in the right place. We have a team of dedicated and highly effective criminal defense lawyers who will do whatever it takes to win. We fearlessly approach every case, and our goal in every case is to find a way to get the charges dismissed, if possible.
When there is no room for errors and false promises, don't trust your fate to the lowest bidder. Your future is too important to take chances with inferior representation. We have battle-tested, skilled defense lawyers with a reputation for being among the most skilled and successful defense lawyers in Michigan. Our mission is to maintain our unparalleled track record of success in court.

Free Consultation and Confidential Case Evaluation
If you call us for a free consultation, we will take the time to listen to you, answer all of your questions, and we will take the time to work through your situation and determine your best options. When you hire LEWIS & DICKSTEIN, P.L.L.C. you get a team of lawyers who will:
collaborate to find your strongest defense,
thoroughly investigate your case to find anything that can help you,
always respond promptly to phone calls and emails,
take the time to talk with you and answer your questions,
treat you respectfully and with dignity,
role play court hearings to establish the most effective strategies,
be familiar with your case and work together to make sure everything that can be done to help you is done.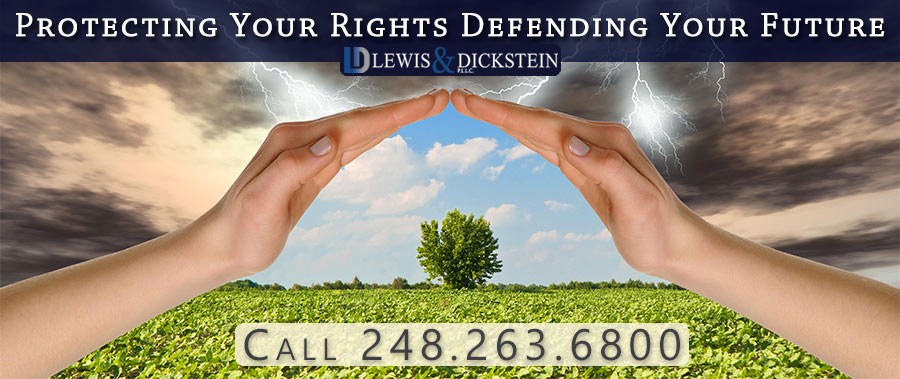 Highly Respected by Judges and Prosecutor's Throughout Michigan
Because of our reputation for never giving up and fearlessly fighting for our clients, we have earned the respect of judges and prosecutors throughout the state of Michigan. When we walk into the courtroom by your side, everyone will know you take your defense seriously. As a result of our stellar reputation, our preparedness, and the quality of our work, the attorneys with LEWIS & DICKSTEIN, P.L.L.C. are often able to get better plea bargains and more favorable sentence agreements than other Michigan criminal defense lawyers. If your case is headed for a jury trial, you can trust that with LEWIS & DICKSTEIN, P.L.L.C., you will be in the hands of attorneys who will be extraordinarily prepared, exceptionally experienced, and who will fearlessly fight for you to achieve the best possible outcome.
Your Best Hope – Winning Michigan Criminal Defense
Every member of our defense team, including the firm's partners, associates, experienced paralegals, experts, and investigators are dedicated to providing the highest quality criminal defense possible. Because we are a firm with vast resources and connections, we will provide a defense that is far superior to any solo practice attorney. If you trust us with your defense, we will not let you down.
Call us today at (248) 263-6800 for a free consultation, or complete a Request for Assistance Form and we will contact you promptly.
We will find a way to help you and, most importantly,
we are not afraid to win!