Civil Forfeiture Law
Law enforcement agencies are going to have to get used to new rules limiting forfeiture. The days of easy forfeiture of cash, cars, jewelry, firearms, and other assets are finally over.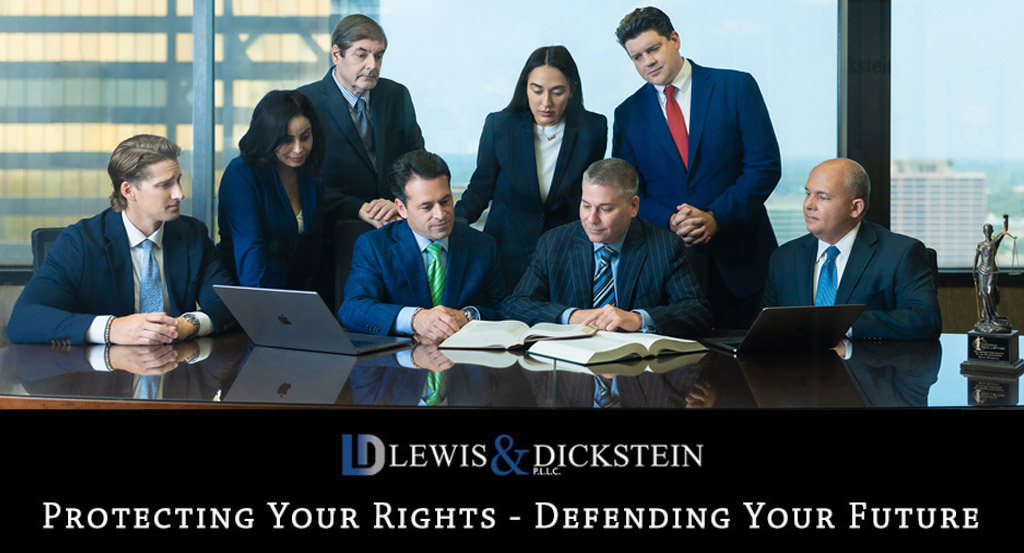 Limitations on Forfeiture Associated with Criminal Cases
New civil forfeiture laws in Michigan increase the level of proof required to keep the property seized in relation to drug or public nuisance forfeiture cases. A "clear and convincing" standard of proof must be met before law enforcement agencies keep property and assets. Essentially, law enforcement must prove that the property was part of or derived from a crime before it can be forfeited. The new law intends to protect residents from a wrongful seizure of property. This new law is an essential step towards fairness and a step away from the days of law enforcement profiteering.
The Michigan Civil Forfeiture Law had to change because of the widespread forfeiture of assets in even the most insignificant cases. The governmental "money grab" was causing serious damage to the relationship between law enforcement agencies and the communities they serve.

A Conviction is Required in Most Cases for Civil Forfeiture in Michigan
Modern forfeiture laws in Michigan prohibit the civil forfeiture of money and property seized in relation to suspected drug crimes unless the defendant is convicted or the value of the assets is more than $50,000. The value of any contraband is not included in the total value. A conviction or guilty plea is not required if no one claims an interest in the property or the owner consents to the forfeiture. Forfeiture can be initiated in cases where the defendant is outside the State and cannot reasonably be extradited or brought back to the State for prosecution, or if law enforcement authorities have made reasonable efforts to locate and arrest the defendant, but the defendant has not been located.
Civil Forfeiture of Assets Exceeding $50,000
The government may still proceed with a forfeiture hearing or trial in cases where a defendant was either not charged or acquitted in a criminal trial. Under these circumstances, the government must prove that the property is subject to forfeiture, meaning it was part of or derived from a crime.
Winning Federal and Michigan Civil Asset Forfeiture Cases
At the state or federal forfeiture hearing, law enforcement must prove either that the property is subject to forfeiture or if a person other than the person who has been convicted claims ownership in the property, that the person had prior knowledge of or consented to the commission of the crime. If law enforcement loses the hearing because they cannot meet the clear and convincing standard of proof, the property must be returned within 14 days.
Assets Subject to Forfeiture in Michigan
Under Michigan law, the following property is subject to forfeiture:
A controlled substance that has been manufactured, distributed, used, possessed, or acquired in violation of the law.
Raw material, product, or equipment that is used, or intended for use, in manufacturing, compounding, processing, or delivering a controlled substance.
Property that is used or intended for use as a container for illegal controlled substances.
A vehicle used or intended for use to transport illegal controlled substances.
Books, records, and research products and materials used or intended for use to violate controlled substance laws.
Anything of value that is furnished or intended to be furnished in exchange for an illegal controlled substance.
Any drug paraphernalia.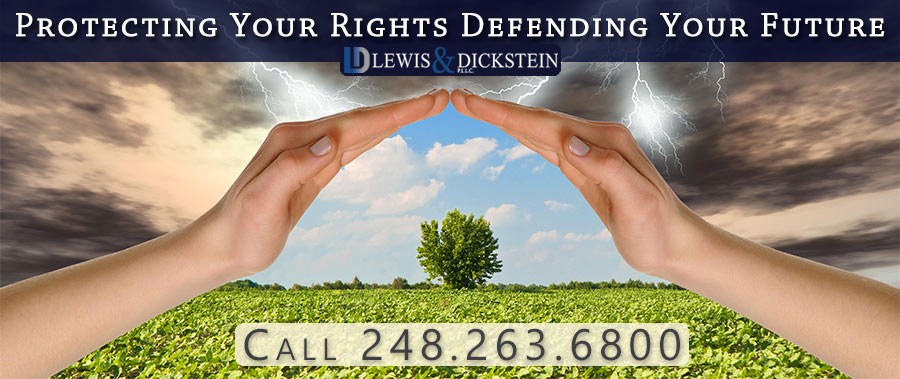 Michigan Criminal Defense Attorneys to Help in Forfeiture Cases
The law firm of LEWIS & DICKSTEIN, P.L.L.C. was founded on the principle that all people charged with a criminal offense are entitled to a vigorous defense. The firm has a reputation as one of the top-tier firms in Michigan. The firm also stands for the principle that unless the government has met its burden of proof in any matter, the government should lose. A person charged with a crime does not have to prove their innocence or that their assets are from a lawful source. Courts must hold the government to the high standards imposed under Michigan law, and a defense lawyer must be fearless in fighting for the client.
A person is entitled to a full and fair hearing before a neutral judge/magistrate to contest the forfeiture of their assets. The attorneys at LEWIS & DICKSTEIN, P.L.L.C. have made it their life's work to ensure that every client's rights are honored and protected. When a civil forfeiture issue arises in a case, the firm's lawyers will fight every step of the way to make sure that property is not forfeited. Civil forfeiture has been abused by law enforcement for years. LEWIS & DICKSTEIN, P.L.L.C. has made it a priority to ensure that it does not continue. If you are facing criminal charges or civil forfeiture proceedings, we can help you.
Call us today at (248) 263-6800 for a free consultation or complete an online Request for Assistance Form. We will contact you promptly and find a way to help you.
We will find a way to help you and, most importantly,
we are not afraid to win!