Circuit Court Appeals of Driver's License Revocations
It
is

possible to get a driver license if the SOS says "no"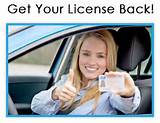 In 1992 the Michigan Legislature passed an extensive drunk driving package.  A circuit court could only set aside a secretary of state action if the action was a violation of the federal or Michigan constitution or a statute; in excess of the authority granted in the statute or the SOS jurisdiction; done under an unlawful procedure that materially prejudiced the petitioner; not supported by the record;  or was arbitrary and an abuse of discretion.  In August of 2016, the law was amended to give Circuit Court judges much broader power to restore driving privileges, including a restricted driver's license.
In the event you are denied at the Michigan Department of State (DLAD), you can now petition a Circuit Court judge to review the record and determine if a restricted driver's license should be granted.  The judge even has the power to allow the petitioner to supplement the record with additional testimony.  If a restricted license is granted, there must be an alcohol interlock. Prior to August of 2016, judges did not have the power to grant restricted driving privileges following a DLAD denial.
Save
Hardship Appeals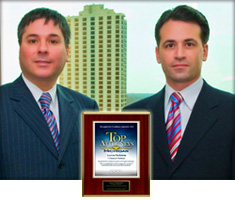 You may still appeal a Secretary of State decision as being a hardship.  The rules for restoring driving privileges are complex. It is in your best interest to contact a Michigan driver license appeal attorney for help.  There are deadlines and many specific rules that apply.  It is important to get back on the road legally. Therefore, it is in your best interest to have the finest legal help available.  LEWIS & DICKSTEIN, P.L.L.C. has been helping people with driver license issues for decades.  Our attorneys are well respected fighters that will do everything possible to see you get back on the road with valid driving privileges.
Valid driver licenses are a lifeline
A valid driver license will allow you the freedom to move around, work, support your family, transport your children to medical appointments and and live life without the fear of being arrested for driving with a suspended license (DWLS). The consequences of getting stopped by police without a valid license can be catastrophic and can cause a long delay before you are eligible again to drive legally. That is why it is important to have a great attorney help you fight for your driving privileges.  LEWIS & DICKSTEIN, P.L.L.C. are Michigan driver license appeal lawyers you can count on.  Our attorneys are highly experienced in helping people with driver license problems.  We take pride in getting our clients back on the road. Please call us at (248) 263-6800 or complete a Request for Assistance Form and one of our attorneys will promptly contact you.