How to Get Your Driver's License Back After a Revocation
Although most people are unsuccessful in achieving the restoration of driving privileges, our attorneys routinely successful. We can help you understand what needs to be done to win.

Losing Your Driving Privileges Creates a Hardship
Having your driving privileges revoked for drunk driving in Michigan can have a crushing effect on your life. In a state where public transportation is incapable of meeting all of your needs, you must either have a car or rely on someone to drive you. The ability to work, shop, attend school, and take part in every facet of life requires that you drive. If you have had that privilege taken away, you know how important it is to get back.
Revocation
If you sustain two drunk driving convictions within seven years, the Secretary of State will revoke your license for life. You may appeal the decision after one year. If you have three convictions within ten years, the Secretary of State will revoke your license for life. Again, you may appeal after one year. You must wait five years, however, if your license was already revoked once during the past seven years.
These are harsh penalties, and the state has decided that, because you continued to drive after running afoul of the law more than once, you should lose the privilege to drive. For this reason, it is crucial that you demonstrate to the Michigan Secretary of State's Driver Assessment and Appeals Division (DAAD) that you have genuinely reformed. If you've had your license revoked due to drunk driving convictions, the state has determined that you have a problem with alcohol. It is now your responsibility to show that you have taken all the necessary steps to rectify it.

The Process of Restoration
You need to prepare for the hearing, and the DAAD requires that you provide the following:
A substance abuse evaluation must be completed by a substance abuse professional no more than three months before the state receives it.
Documentation in the form of at least three notarized letters written by people in your family or the community who know you and have had a chance to witness your drug and alcohol use.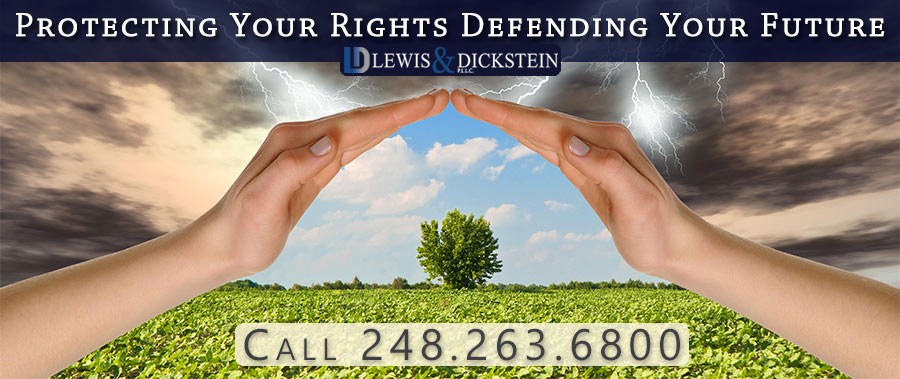 One Appeal Per Year
It is vital that you take your appeal seriously because, if denied, you will have to wait an entire year to re-apply. The DAAD allows those seeking reinstatement of revoked licenses to have attorneys present for the hearing. In fact, it is essential that you contact an attorney who has experience with the DAAD before beginning the process. At LEWIS & DICKSTEIN, P.L.L.C., we've helped many people get their licenses back. We know what steps to take and how best to show the DAAD that you no longer suffer from the problems of your past. We know how to answer the most critical question that the hearing officer has: will you drink and drive again? If the answer is anything but a resounding NO, you will lose. Assuming your sobriety is genuine, we will help you convince the hearing officer that you will never drink alcohol and get behind the wheel of a car again.
Call us today at (248) 263-6800 for a free consultation, or complete a Request for Assistance Form and we will contact you promptly.
We will find a way to help you and, most importantly,
we are not afraid to win!