Notice is Required for a Driving While License Suspended Conviction
Do not let the prosecution off easy with a quick plea. Many DWLS cases are defensible in court. A savvy defense lawyer can plea bargain for a dismissal.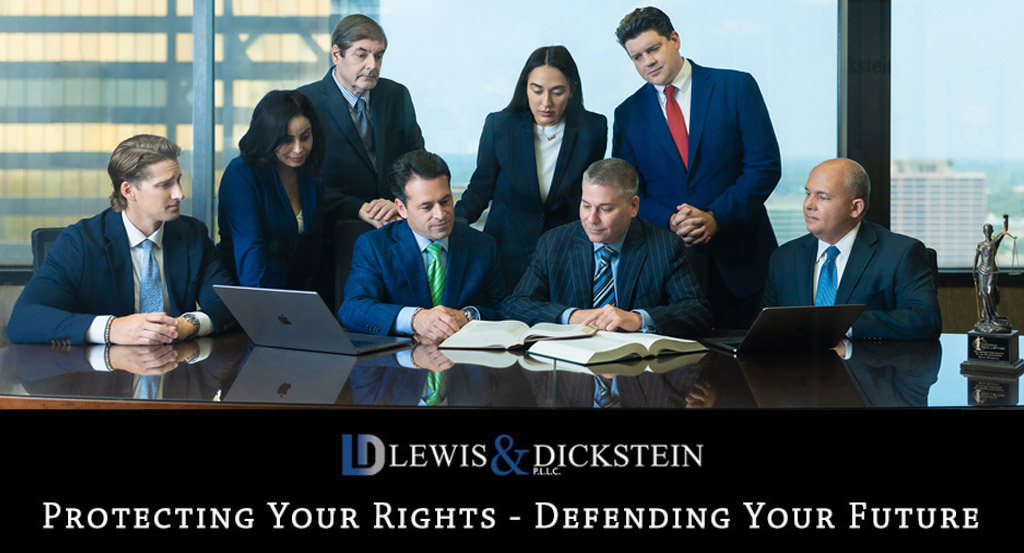 Did you get notice? Notice is Required for DWLS Convictions
The relevant statute, MCL 257.904(1), requires that the secretary of state have notified the defendant of the license suspension in one of two ways: personal delivery or first-class U.S. mail. The trial judge erred in finding the defendant guilty of DWLS because there was insufficient evidence that the defendant had been notified of his suspension in the required manner. Unless the prosecutor can prove beyond a reasonable doubt that the Secretary of State notified the defendant by personal delivery or first-class U.S mail, the trial court must find them NOT GUILTY. This outcome is required even if the prosecutor can prove that the defendant actually knew he was suspended. The bottom line is that notice is required for a DWLS conviction.
DWLS Law and Notice Requirements
To prove a person guilty of Driving While License Suspended (DWLS), the government must prove:
that the person's driver's license has been suspended or revoked or whose application for a license has been denied,
the person was operating a motor vehicle on a public highway or another place open to the general public, including roadways and parking lots, and
that notice was sent to the driver that their license was suspended.
Even if the prosecutor can prove the charge, all hope is not lost. A savvy, effective defense lawyer with extensive experience defending clients charged with DWLS can persuasively argue the circumstances and situation around a person's life and the events that led up to an arrest. A prosecutor will likely agree to reduce or dismiss the charges if a skilled attorney aggressively argues mitigating facts. If there is a good-faith argument that the defendant might not have received the required notice, the prosecutor might be willing to dismiss DWLS charges.
DWLS Penalties and Consequences
A first offense DWLS, with notice, carries a maximum sentence of up to $500 in fines and up to 93 days in jail.
A second offense DWLS carries fines of up to $1000 and up to one year of jail plus additional court costs.
If you were arrested for DWLS and involved in a car accident that resulted in the injury of another person, the maximum sentence of up to 5 years in prison.
DWLS Defense – Necessity or Duress
This section does not apply to a person who operates a vehicle solely to protect human life or property if the life or property is endangered and summoning prompt aid is essential. Even with the required notice, an emergency is a defense to DWLS.

DWLS Frequently Asked Questions
---
What are three penalties for driving a vehicle on a suspended or revoked license in Michigan?
Driving when your license is suspended or revoked is typically a misdemeanor. The driver might spend up to 93 days in jail, pay a maximum fine of $500, and have their license plates taken away for a first-time conviction.
Can you go to jail for driving without a license in Michigan?
If you're pulled over and found to be driving with a suspended, revoked, or never acquired driver's license, you will be charged with DWLS and have to defend yourself in court. A first offense for driving with a suspended, revoked, or expired license can result in up to 93 days of jail time. Although some judges rarely impose jail, others treat these seemingly minor matters as serious crimes. It is common for judges in West Bloomfield, Rochester, Novi, Troy, Mt. Clemens, and Dearborn to order 2 to 10 days in jail for a first or second offense.
How do you get a hardship license in Michigan?
You can get a hardship license in Michigan by petitioning the circuit court in the county of your arrest or violation. You will need to show that any alcohol or drug issues are under control and that not having a license is impacting your ability to go to school or work or perform other required tasks. Under Michigan law, hardship licenses are available only for limited circumstances. Consult with an experienced attorney to determine your options.
How many points in Michigan before your driver's license is suspended?
If you accumulate 12 or more points on your license, it can seriously impact your employment, school, and ability to conduct your life. The Michigan Secretary of State will typically summon you for a driver's license assessment to determine if a suspension is appropriate.
How do I appeal a suspended license in Michigan?
Many suspensions and revocations can be shortened with an administrative hearing. The Department of State will only reinstate driving privileges at a hearing. All requests for hearings must be in writing and either mailed or submitted electronically to the Secretary of State. Seeking restoration of driving privileges is complex, and you should only proceed with experienced legal representation.
How do I check the status of my driver's license in Michigan?
You can check the status of your driver's license by following this link to the MI Secretary of State.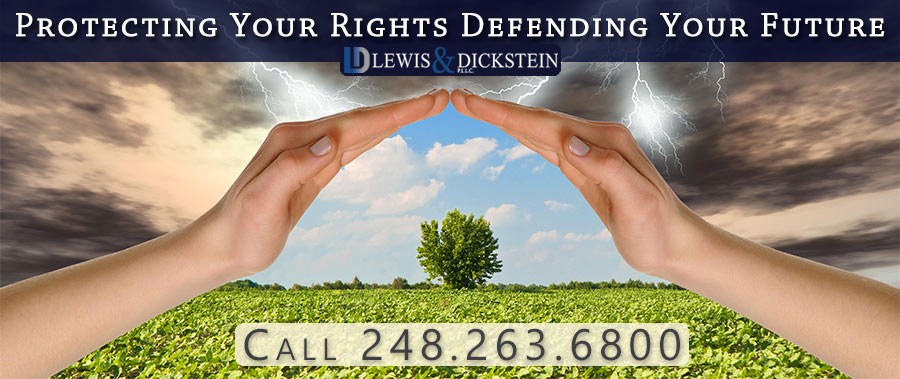 Michigan DWLS Defense Lawyer – Seeking Dismissal When Possible
If you are charged with DWLS, you need an attorney with extensive experience handling traffic felony and misdemeanor offenses and license restoration cases. Many people believe that judges will issue a fine for DWLS or think it's a civil infraction. Neither of these two beliefs is accurate. DWLS is a misdemeanor punishable by jail and probation, and a conviction for this offense is for life (it can never be expunged). Many judges regularly order extensive probation, and some judges frequently order jail time, especially for repeat offenders. Although the judge and prosecutor might not want to admit it, notice is required for a DWLS conviction, and a savvy defense lawyer can argue for dismissal if there was insufficient notice.
The criminal defense attorneys with LEWIS & DICKSTEIN, P.L.L.C. have broad experience handling all misdemeanor and felony criminal offenses, including hundreds of DWLS charges.
Call us today at (248) 263-6800 for a free consultation or complete a Request for Assistance Form. We will contact you promptly and find a way to help you.
We will find a way to help you and, most importantly,
we are not afraid to win!