Motion for Relief from Judgment with Multiple Convictions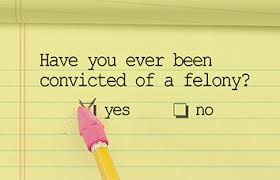 Lewis & Dickstein, P.L.L.C., was retained on a case where the client wanted an expungement but was not eligible due to multiple previous convictions.  We were able to get one of the prior convictions, a misdemeanor, dismissed off of her record through a Motion for Relief from Judgment and she is now eligible to have her prior felony conviction expunged.  When Mr. Dickstein was hired, it was based upon a leap of faith that he could review an old file and find a way to get a criminal conviction set aside when the client was not eligible for an expungement.  The client was specifically told that there was no guarantee and that we may not be able to find any basis for relief.  Through the hard work and dedication to the client, we were able to get the case dismissed through a Motion for Relief from Judgment.  The relief was granted based on an argument that the defendant, when she was convicted, was denied the right to counsel.  If the client had not hired us and given it a try, she would still be convicted and she would have had no chance of having a clean criminal history.
At LEWIS & DICKSTEIN, P.L.L.C., we believe that an error in judgment should not define your future.  Setting aside a felony or misdemeanor conviction can result in better employment, housing and financial opportunities.  If you want a chance at a fresh start, please call us at (248) 263-6800 or fill out a Request for Assistance Form and we will promptly contact you.