The American justice system is not perfect, and mistakes are made. Judges and juries occasionally convict innocent people, or a defendant's rights may be violated. The devastating injustice of a wrongful conviction can sometimes be reversed.
How to Overturn a Wrongful or Unjust Conviction
A Motion for Relief from Justice is often referred to as a 6.500 or "6500" Motion. A 6.500 Motion is for defendants who have either used all their state appeals, who have missed filing deadlines, or cannot appeal in the federal court system. If a Motion for Relief from Judgment is granted, the conviction is removed from a person's criminal history, as if it never happened.
The most common way to argue that there is cause to reverse a conviction is a claim of ineffective assistance of counsel. Some factors a court will consider when it hears this claim are:
Were the omitted issues "significant and obvious?"
Was there arguably contrary authority on the omitted issues?
Were the omitted issues clearly stronger than those presented?
Were the omitted issues objected to at trial?
Were the trial court's rulings subject to deference on appeal?
Did appellate counsel testify in a collateral proceeding as to his appeal strategy and, if so, were the justifications reasonable?
What was the appellate counsel's level of experience and expertise?
Did the petitioner and appellate counsel meet and go over possible issues?
Is there evidence that counsel reviewed all the facts?
Were the omitted issues dealt with in other assignments of error?
If the claim is actual innocence or a jurisdictional defense, the "cause requirement" is waived. To satisfy the "actual innocence" standard, the defendant must show that it is more likely than not that no reasonable juror would have found the defendant guilty if the newly discovered evidence had been presented at the trial. A jurisdictional defect is one where the state had no authority to bring the charge in the first place.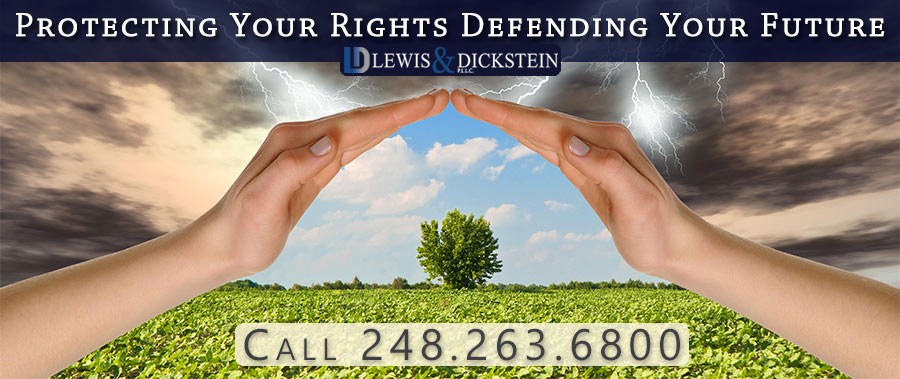 What other options are there for a Motion for Relief from Judgement?
There are cases where the requirements for a 6500 motion do not "technically" apply. All hope is not lost in these cases. If a creative, savvy, highly persuasive lawyer can demonstrate to a prosecutor that justice would best be served by setting aside a conviction, the prosecutor may agree or stipulate to have the prior conviction set aside or reduced. Most judges will find it difficult to deny a motion if a respected defense lawyer and a prosecutor are stipulating or agreeing to have the conviction thrown out of court. How we can help you.
What are the most common reasons a Motion for Relief from Judgement is granted?
The most common reasons these motions are granted on Michigan felony convictions is "newly discovered evidence," "ineffective assistance of counsel," and a "retroactive change in the law." Generally, newly discovered evidence is evidence that was not known at the time of the trial or plea and could not reasonably have been discovered with due diligence.
Other legitimate reasons to file a Motion to Set Aside a Conviction include:
government suppression of evidence in violation of Due Process,
interference by prison officials,
mental incompetence of defendant,
the principles of law being advanced are so novel that they could not have been raised previously, or
the ruling in the defendant's own case created a new issue.
To win a Motion for Relief from Judgement and set aside a conviction, the defendant must show "prejudice." Prejudice means that the error was so great that, if not for that error, the defendant would have had a reasonably likely chance of acquittal.
If the conviction was by a plea, the defendant must show that it would be manifestly unjust to allow the conviction to stand.

Can I present new evidence in a 6500 Motion?
Yes, you can present new evidence, and the court can even conduct an evidentiary hearing to permit the parties to review proffered, new evidence showing innocence or an inequity in the conviction. If an issue being raised or if the evidence could have been discovered before or argued before, your lawyer will be required to present a very good reason as to why this was not done.
Can I get court-appointed counsel?
In order to get a court to consider a 6500 motion, the defendant must be able to explain why the issues were not raised previously and explain why there is "good cause" for the judge to hear the motion. It may be possible to get court-appointed counsel, although there is no right to a lawyer. If a request for appointed counsel is denied, you will have to file the motion on your own or retain private counsel, like LEWIS & DICKSTEIN, P.L.L.C. to assist in drafting and perfecting your motion. On the other hand, if there is a hearing, the defendant's lawyer must be represented by either a retained lawyer or a court-appointed attorney. If an indigent defendant is granted a court-appointed lawyer, he or she gets the "luck of the draw" as far as what lawyer is appointed because there is no right to a court-appointed lawyer of your choosing.
If you are able to afford a private lawyer, this is generally in your best interest and gives you the maximum chance of success. Generally, you only get one chance to present a Motion for Relief from Judgment, and there is no room for mistakes or evidence that is inadvertently not included in the pleadings. Retained lawyers who frequently handle these motions will know exactly what to prepare and include so that there is a much lower chance of failing to include something important. Furthermore, a retained lawyer will take extensive time with you out of court so that he or she has the ability to learn everything about your life that can be helpful to the motion and take the time to get evidence of any such things.
What if I lose, can I try again later?
Probably not. The law provides that you get one, and only one motion for relief from judgment. There are only two exceptions to this rule: newly discovered evidence and retroactive change in the law. If you are considering filing a Motion for Relief from Judgment under the 6500 rule, you should do everything possible to get it done right the first time. This includes hiring the best, most experienced defense lawyer you can find.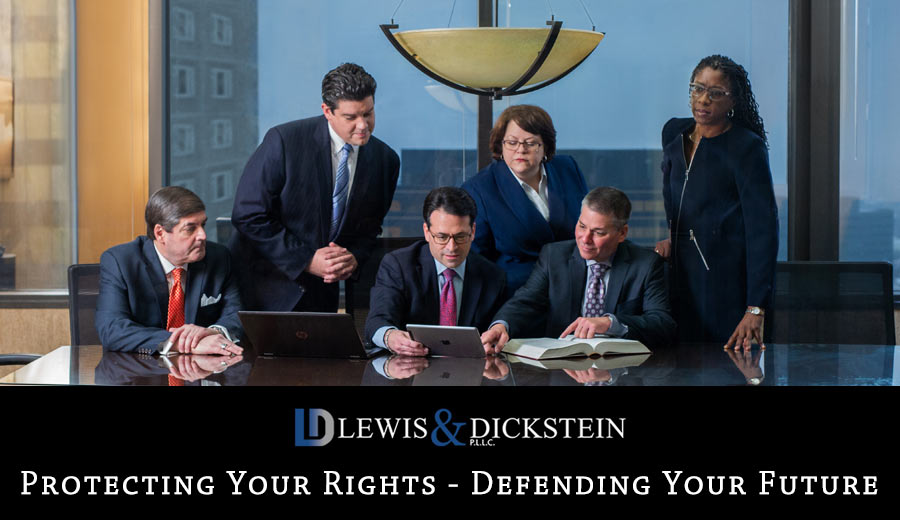 Attorneys Experienced with Motions to Set Aside Convictions Pursuant to MCR 6.500
The Defense Team with LEWIS & DICKSTEIN, P.L.L.C. has experience filing motions for post-judgment motions, and we are routinely successful. Although a 6.500 motion is almost always an uphill battle and difficult to win, we can provide a client with the best possible chances of success. If you would like a Free Consultation, please call us directly at (248) 263-6800 or complete a Request for Assistance Form and we will promptly reach out to you.