Is it Essential to Have a Lawyer for a Criminal Arraignment?
Here is what you need to know about whether a defendant should have a lawyer at a criminal arraignment.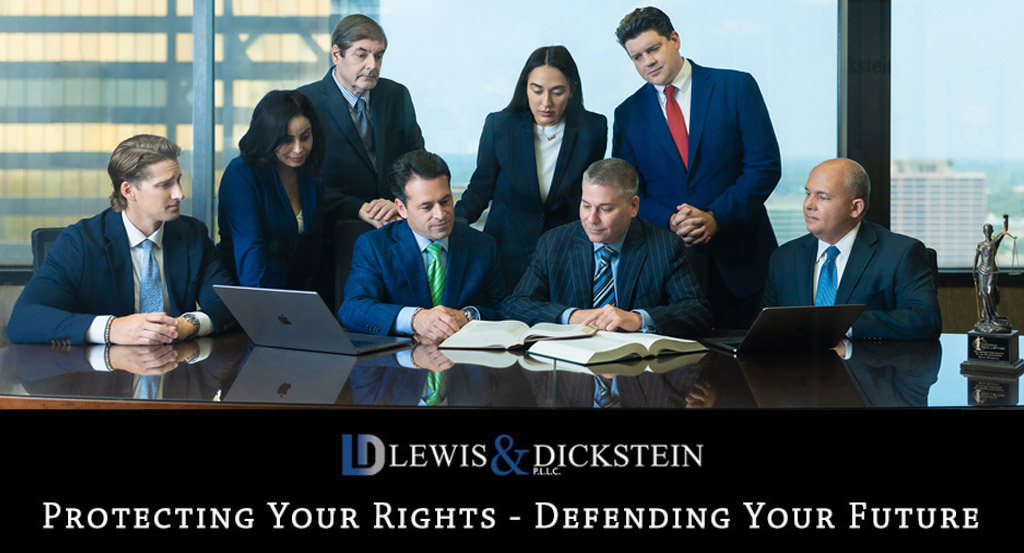 Is legal representation essential at a felony or misdemeanor arraignment?
To evaluate whether a lawyer is essential, you must first understand what happens at an arraignment. An arraignment is the first court date in any felony or misdemeanor case. Although there is often a pending arrest warrant, that is not always the case. The purpose of the arraignment is for a judge or magistrate to advise the defendant of the charge(s), accept a plea, and set a bond. A bond, often called bail, is an amount of money the defendant must deposit with the court to be released from custody while their case goes through the court process. The bond can range from "personal," meaning the defendant must promise to pay money if they fail to appear, to a high cash bond of potentially hundreds of thousands of dollars. A top criminal defense lawyer is vital at the arraignment because they will know the best strategy to persuade the judge to order a low or personal bond.
When the judge sees that you have made the effort and paid the money to retain an attorney, the judge will know you take the matter seriously and fully intend to appear in court when ordered, which very well may lead to the judge setting a low or personal bond.
Retained or Court-Appointed Attorney for Arraignment
Since 2019, courts have appointed lawyers available to assist indigent defendants at the arraignment. Although the help of an appointed lawyer is better than self-representation, a retained criminal defense attorney can be much more effective. The numerous advantages of retained counsel include the following:
Preparation Time: A retained attorney is typically engaged by the defendant or their family before the arraignment, giving them time to prepare. They can review the charges, advise the client on what to expect, and begin formulating a strategy. Court-appointed attorneys, while competent, may be assigned to the case with little or no time to prepare specifically for the arraignment.
Individual Attention: Retained attorneys may have more time to dedicate to a single client's case, especially if they manage their caseloads to allow for individualized attention. A public defender, on the other hand, may have a very high caseload, limiting the amount of time they can spend on any case. For arraignments, the court-appointed attorney typically meets with their clients only minutes before the hearing starts, leaving them ineffective and inadequately prepared.
Attorney-Client Relationship: When a defendant selects a retained attorney, they can choose someone with whom they feel comfortable and confident. This relationship begins before the arraignment and can lead to more personalized, successful representation. A court-appointed attorney is assigned rather than chosen, which might not allow for the same personal rapport.
Resources: Retained attorneys have more resources, including access to private investigators, expert witnesses, and support staff. A skilled attorney can leverage these resources from the moment of retention, generally before the arraignment.
Experience and Specialization: Defendants with the means to do so may retain an attorney specializing in a specific area of criminal defense relevant to their case. While many public defenders are skilled, the defendant does not have the opportunity to select a public defender based on their specialization. Most court-appointed lawyers are general practice attorneys and do not specialize in criminal cases.
Early Intervention: A retained attorney can intervene on a pre-charge basis or immediately after an arrest. An experienced defense lawyer can negotiate with prosecutors for a low or personal bond before the arraignment with early, proactive representation. Early intervention can sometimes lead to reduced charges or even the avoidance of charges.
It is important to note that court-appointed attorneys, including public defenders, are fully licensed, qualified, and experienced lawyers. Many public defenders do their best to provide some semblance of a defense for those who cannot afford to retain a private attorney. The effectiveness of an attorney at an arraignment or any other stage of the legal process can depend on a variety of individual factors, including their expertise, workload, the specifics of the case, and preparation.

Frequently Asked Questions (FAQs) About Having a Lawyer for Arraignment
---
Do I have a right to a lawyer at arraignment?
According to the 6th Amendment, you have an absolute right to a lawyer of your choosing for the arraignment hearing. You can hire the best criminal defense attorney for you or your loved one to be present and fight for them at this crucial initial hearing. Retaining a lawyer of your choosing is greatly preferable to being assigned a court-appointed attorney whom you know nothing about, who knows very little about you, and who may not have much experience with cases such as yours.
Is it too late to hire a criminal defense attorney for arraignment after someone is already arrested?
It is not too late to hire a retained defense attorney, even if the defendant is already in custody. Friends or family of someone under arrest often hire retained defense lawyers on an "emergency" or "urgent" basis. Sometimes, the attorneys with LEWIS & DICKSTEIN, P.L.L.C. get retained an hour or less before the arraignment hearing. Seasoned defense attorneys know the necessary steps to prepare for an arraignment, even on short or emergent notice. Failing to hire an attorney, and relying on a randomly selected court-appointed lawyer, is a recipe for disaster.
What happens if the arraignment doesn't go very well and the judge sets a high cash bond?
Defendants who can post bail enjoy considerable advantages over those who cannot. Being out on bond allows them the freedom to continue their daily lives, maintaining employment and familial relationships, which can be pivotal for their mental and emotional well-being. Moreover, they have better access to resources, such as consulting privately and at length with legal counsel to prepare a robust defense, which is harder to coordinate from jail. Release on bail also allows them to gather evidence and contact witnesses in their favor without the constraints of incarceration (all calls from the jail are recorded and reviewed by the police). Additionally, defendants out on bond can more effectively manage their appearance and conduct in court, potentially influencing the perception of judges and juries.
Being out of custody also avoids the stigma and psychological impact of pre-trial detention, which can sometimes lead to defendants accepting plea deals that may not be in their best interest, just to alleviate the hardships of jail time. Overall, the ability to post bail can tilt the scales of the justice process in a defendant's favor, emphasizing the disparities that can arise from economic inequalities within the legal system.
Can I get a court-appointed lawyer for the arraignment?
Yes, the arraigning judge will appoint a lawyer to an indigent defendant facing jail time. If the judge determines the defendant has adequate resources to hire a lawyer or isn't facing jail, they can decline to appoint counsel. The key to success at arraignment is proactive preparation. When time allows, it is best if an attorney has time to gather favorable information and prepare for arguments regarding bond. Even if hired at the last minute, a retained attorney can speak to the client's family or friends to gather favorable information, verify employment, check court records, coordinate a support system, confirm residency, and run a criminal history. A court-appointed lawyer is at a severe disadvantage because they will not take time to ensure the client gets the best possible chance of success before the hearing.
Do I enter a plea at the arraignment?
The judge or magistrate will ask the defendant to enter a plea at the arraignment hearing. Typically, a retained lawyer will have their client "stand mute," meaning say nothing. When this occurs, the judge or magistrate will enter a "not guilty" plea on their behalf. A defendant should never enter a guilty plea at arraignment because doing so deprives them of the ability to seek a reduction or dismissal of charges or get an agreement for a lenient sentence from the judge.
How long before someone has to be arraigned once they've been arrested?
Michigan does not have a certain amount of time before someone must be arraigned (brought before a judge so the bond can be determined). Michigan Court Rule 6.104 states, "Unless released beforehand, an arrested person must be taken without unnecessary delay before a court for arraignment…."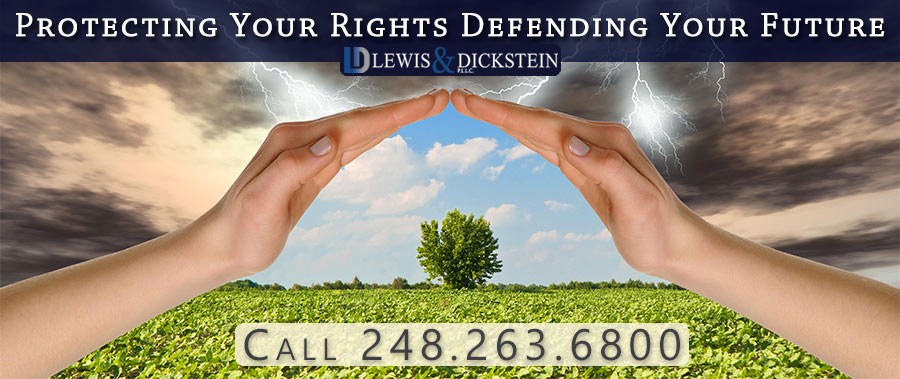 Your Best Defense at Arraignment
The Defense Team with LEWIS & DICKSTEIN, P.L.L.C. has successfully represented thousands of clients at arraignment hearings in courts throughout Michigan. We are well-respected and known for making highly persuasive arguments in favor of low and personal bonds. Our team understands that our clients' lives, employment, family, and reputations often rely on their freedom and will leave no stone unturned in our fearless fight to keep them out of custody regardless of the odds and challenges. If you face felony or misdemeanor charges, you need the best lawyer you can get for arraignment! Call us for a free consultation. We will take the time to talk with you, answer your questions, and work with you to develop a winning plan for success at the arraignment hearing.
Call us today at (248) 263-6800 for a free consultation or complete an online Request for Assistance Form. We will contact you promptly and find a way to help you.
We will find a way to help you and, most importantly,
we are not afraid to win!