How do I get a Personal Bond at Arraignment on a Warrant?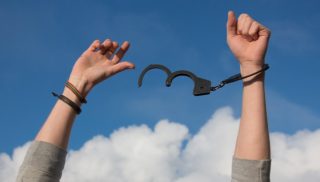 experienced, zealous retained lawyer who is known for achieving extraordinary results. Judges and magistrates are much more likely to find that a defendant is not a flight risk when he or she has invested in the retention of a paid criminal attorney. Unfortunately for those individuals who do not have the financial wherewithal to hire a Michigan criminal attorney for the arraignment, there is no right to a court appointed attorney in that stage of the proceedings.
Michigan Court Rule (MCR) 6.106(F)(1) directs judges in deciding what type of bond to use and what types of terms and conditions of bond are appropriate. Judges are instructed to consider the following:
(1) In deciding which release to use and what terms and conditions to impose, the court is to consider relevant information, including
(a)     defendant's prior criminal record, including juvenile offenses;
(b)    defendant's record of appearance or nonappearance at court proceedings or flight to avoid prosecution;
(c)     defendant's history of substance abuse or addiction;
(d)    defendant's mental condition, including character and reputation for dangerousness;
(e)     the seriousness of the offense charged, the presence or absence of threats, and the probability of conviction and likely sentence;
(f)     defendant's employment status and history and financial history insofar as these factors relate to the ability to post money bail;
(g)     the availability of responsible members of the community who would vouch for or monitor the defendant;
(h)    facts indicating the defendant's ties to the community, including family ties and relationships, and length of residence, and
(i)     any other facts bearing on the risk of nonappearance or danger to the public.
Michigan Criminal Defense Attorney for Personal Bonds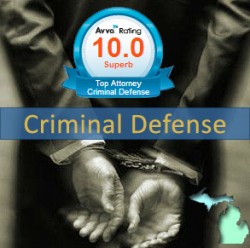 If you or a loved one is charged with or accused of a criminal offense in Michigan and there is or may be an outstanding arrest warrant, you need a Michigan criminal attorney right away. The experienced, passionate and successful criminal lawyers with LEWIS & DICKSTEIN, P.L.L.C. have handled thousands of arraignments and have a track record of successfully achieving personal bonds and low bonds when personal bonds are not possible. We would be happy to consult with you for free and we are available for night and evening consultations when needed (24/7).  Most importantly, we are not afraid to win! Please call us at (248) 263-6800 or fill out a Request for Assistance Form and we will promptly contact you.