Fireworks Laws, Charges, and Penalties in Michigan
Knowing the rules for fireworks is essential so you do not unintentionally break the law. There are some restrictions that people are likely not aware of in Michigan.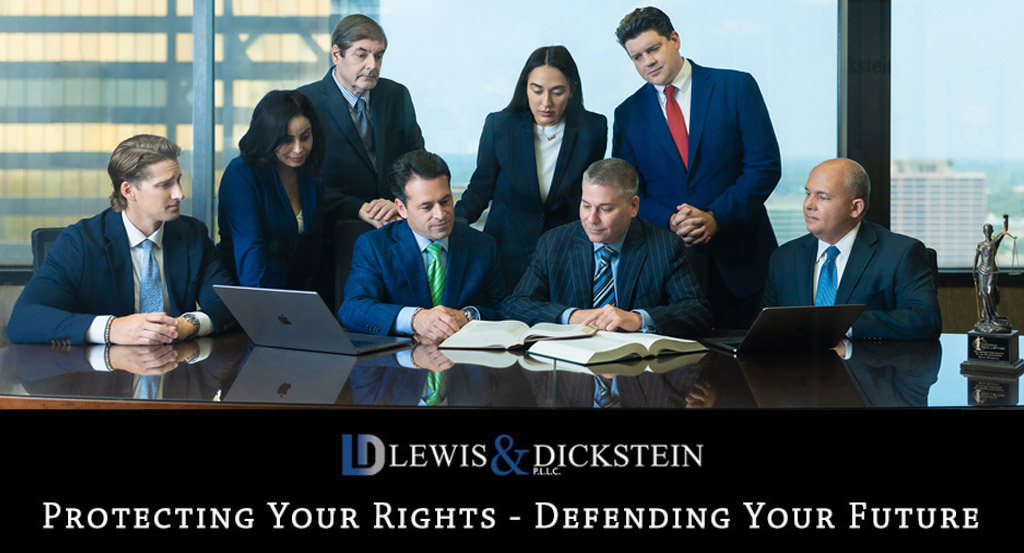 Michigan Fireworks Safety Act of 2011
Failing to fully understand fireworks law in Michigan can leave an unwitting person in danger of felony or misdemeanor charges. State law says fireworks are allowed on the following days and times:
December 31 until 1:00 a.m. on January 1
The Saturday and Sunday before Memorial Day, until 11:45 p.m.
June 29 to July 4, until 11:45 p.m.
July 5, if it falls on a Friday or Saturday, until 11:45 p.m.
The Saturday and Sunday before Labor Day, until 11:45 p.m.
Fireworks laws in Michigan were amended in December 2018 to allow local entities (cities, townships, and villages) to enact restrictions on fireworks use. However, many local entities do not realize that there are no local fireworks use restrictions if they do not enact local rules. The state law only says people must be allowed to use them on the days and times above. It does not restrict them from being used at any other time.
Penalties for Fireworks Violations
There are several civil and criminal penalties regarding violations of fireworks laws in Michigan. While these are not the only penalties, these are the most common:
Selling fireworks to someone under 18 years old, 1st Offense: Civil infraction, $1,000 fine.
Selling fireworks to a person under 18 years old, 2nd Offense: Civil infraction, $2,500 fine.
Use of fireworks under the influence of drugs or alcohol: Civil infraction, $1,000 fine.
Setting off fireworks on public property: 30-day misdemeanor, $500 fine.
Setting off fireworks causing property damage: 90-day misdemeanor and $5,000 fine.
Setting off fireworks causing serious injury to another: 5-year felony and a $5,000 fine.
Setting off fireworks causing the death of another: a 15-year felony and a $10,000 fine.
Local cities, townships, and villages may enact whatever penalties they choose for violations of restrictions. If they do not, there are no penalties or restrictions other than the state penalties above.

Rules Regarding Sales of Fireworks
Anyone who wishes to sell fireworks to the public must first obtain an annual consumer fireworks certificate from the Department of Licensing and Regulatory Affairs and pay a $1,250 fee for each permanent sales location. A $1,000 fee is imposed for any temporary sales location, such as tents in public parking lots. The first violation of this rule carries a $5,000 fine. A second offense carries a $20,000 fine, and a third offense a $40,000 fine. Such temporary sales locations are only permissible in counties with 750,000 or more citizens.
Defenses to Fireworks Charges
The vast majority of the people in the U.S. support the use of fireworks. Firework laws in Michigan have gotten progressively relaxed. Although the law now permits a broader variety of fireworks, it would be a mistake to assume that you won't be charged or fined if you use fireworks in a hazardous or malicious manner. Charges are more likely if property is damaged or a person is injured.
As can be seen above, the laws are fairly complex. Honest, well-meaning, good-spirited people may unintentionally step over the legal line if they are in a highly celebratory mood or consuming alcohol. Some potential defenses could include (link for Defenses – Part 1)(link for Defenses – Part 2):
No intent to damage property.
No intention to harm another person.
No knowledge the buyer was under 18 years old.
The fireworks were used on private property, or the area was insufficiently marked as public.
New local ordinances were enacted very recently without notice to the public.
Even if any of these examples of defenses are not a complete and perfect defense, such defenses will go a long way in the hands of an experienced, savvy, and creative defense attorney to arrange a resolution that would be very satisfactory to the client. High-caliber, aggressive legal representation may even lead to a dismissal of charges and reduced fines.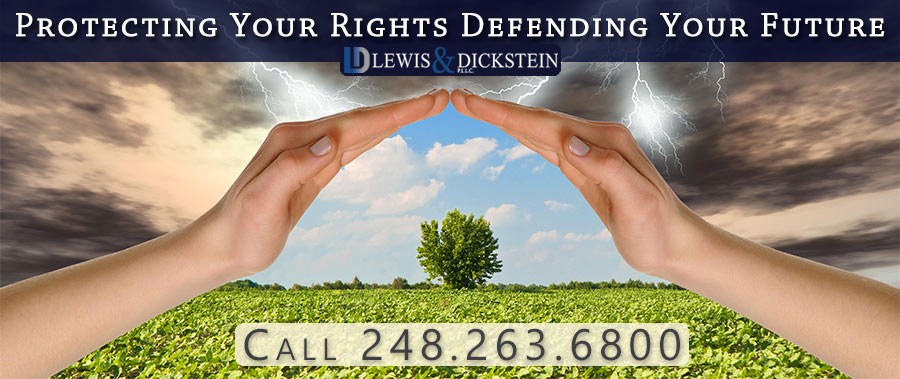 Defense Attorneys for Fireworks Charges in Michigan
The Defense Team at LEWIS & DICKSTEIN, P.L.L.C. has been successfully defending clients in misdemeanor and felony cases, including fireworks charges in Wayne, Macomb, Oakland, Livingston, and Washtenaw counties and throughout Michigan for decades. We know exactly how to approach any case to achieve the best possible results for our clients and how to use any facts and evidence to the client's advantage. If you face fireworks charges, call us today, and we will explain how we can help you.
Call us today at (248) 263-6800 for a free consultation or complete a Request for Assistance Form. We will contact you promptly and find a way to help you.
We will find a way to help you and, most importantly,
we are not afraid to win!