What are the responsibilities of a criminal defense lawyer?
No one plans for the expense of a criminal defense lawyer. If you spend your hard-earned money on a lawyer, you want to know what you are getting and be assured you've made the right choice.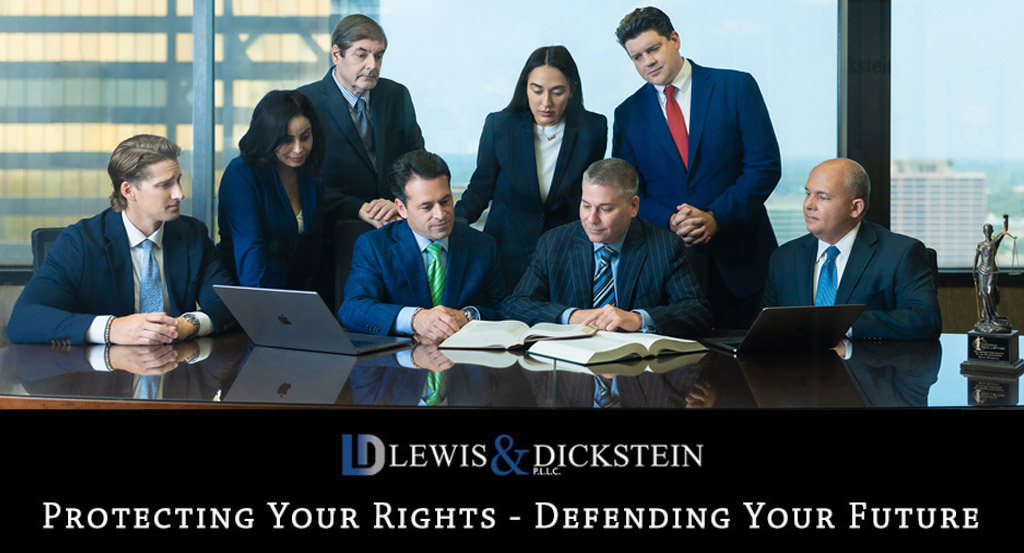 A Michigan Criminal Defense Lawyer Can Help
When facing felony or misdemeanor criminal charges (state or federal), hiring a top Michigan criminal attorney to help you build a solid defense for your case is essential. Many first-time offenders try to go it alone and represent themselves, but this is not a wise decision and inevitably ends in a lifetime of regret. If you are looking into retaining or hiring an attorney but are not sure precisely what they do, here is a brief guide to the responsibilities of a criminal defense attorney.
Every Defendant Deserves a Fair Trial and Their Rights Protected
A Michigan criminal defense attorney's most significant duty and responsibility is to ensure that every client receives a fair trial, regardless of whether they are guilty. Everyone who is a United States citizen is guaranteed the right to a fair trial by the Constitution. The role of the criminal attorney in Michigan is to ensure that your rights are protected. Some of the most respected and influential defense lawyers work with a staff of investigators and legal assistants dedicated to ensuring that any evidence presented against you was obtained through lawful means. The challenge in hiring a defense lawyer is finding a firm sincerely dedicated to fighting for its client. If any evidence presented in the case was obtained illegally, a criminal attorney in Michigan could fight for the suppression of evidence or dismissal of charges to protect your Constitutional rights.

Roles and Responsibilities of a Michigan Criminal Defense Attorney
When facing criminal charges, you need the protection of an experienced, effective Michigan Criminal Defense Attorney to ensure you are completely protected. Your best hope of getting your case dismissed, charges reduced, or achieving a favorable sentence is with a seasoned criminal defense attorney willing to do whatever it takes to get you the justice you deserve! A skilled defense lawyer will do the following to protect and defend you:
investigate the charges and allegations against you
analyze and attack the evidence presented by the prosecution
communicating with you regarding the charges, defenses, strategies, and all other issues impacting you and your case,
use the case law, statutes, and the Constitution to challenge all aspects of the government's case
utilize the most compelling strategies to build a robust defense,
negotiate a favorable plea bargain with prosecutors, if necessary
arrange for a lenient sentence with the judge, if necessary
defend you during a bench or jury trial and fight for an acquittal or reduced charges
protect your interests at all costs
The importance of having experienced and effective legal representation cannot be overstated. The skill and experience of your defense lawyer can mean the difference between an acquitted or a conviction.
A Great Criminal Attorney Can Negotiate a Favorable Plea and Sentence
If necessary, a criminal attorney in Michigan will negotiate a deal or plea bargain on your behalf. Attempting to cut a deal without the aid of an experienced, zealous lawyer is extremely unwise, as you could end up hurting your case. When someone tries to save money by hiring a general practice or bargain lawyer, they likely won't get a second bite at the apple if things go sideways. A seasoned, specialized defense attorney has better odds of negotiating the deals that benefit you and your situation. There are statutes, rules, cases, and laws that may be utilized to help you, and you will have no idea they exist without counsel or with a criminal-dabbling attorney. The difference between working with a great criminal defense attorney and one who is not as proficient can often be whether you end up with a criminal record, jail time, or no record.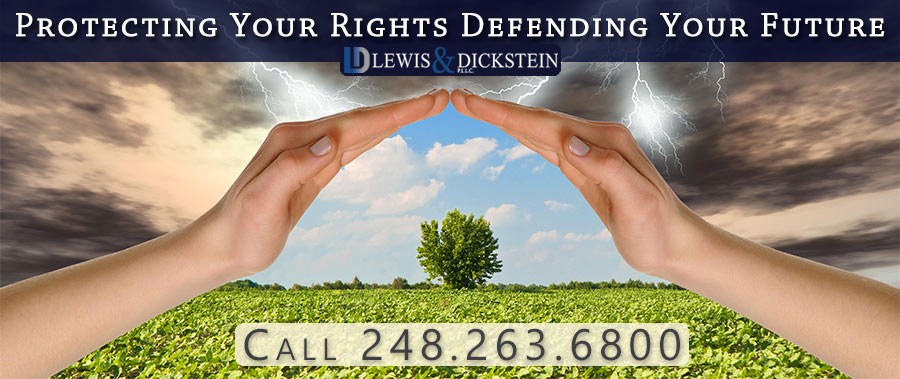 An Experienced Criminal Defense Attorney Can Give You Options
An experienced criminal defense lawyer can lay out all available options and help you choose the best defense or strategy for your particular case. It is not the lawyer's life that the result of the case will impact, so the lawyer must educate and familiarize the client with the available options and help them make the best possible choice in resolutions. The attorney will create a defense case or plan that might help you avoid a conviction and avoid spending any serious time in a county or federal prison. If you call Michigan's premier criminal defense law firm, LEWIS & DICKSTEIN, P.L.L.C., for a free consultation, we will take the time to talk with you, answer all of your questions, and work with you to develop the best strategy for your case.
Call us today at (248) 263-6800 for a free consultation or complete a Request for Assistance Form. We will contact you promptly and find a way to help you.
We will find a way to help you and, most importantly,
we are not afraid to win!