Personal Bond on Domestic Violence Charges
Can my son's bond be reduced to a personal bond on his Oakland County misdemeanor domestic violence case if he has been sitting in jail for a long time?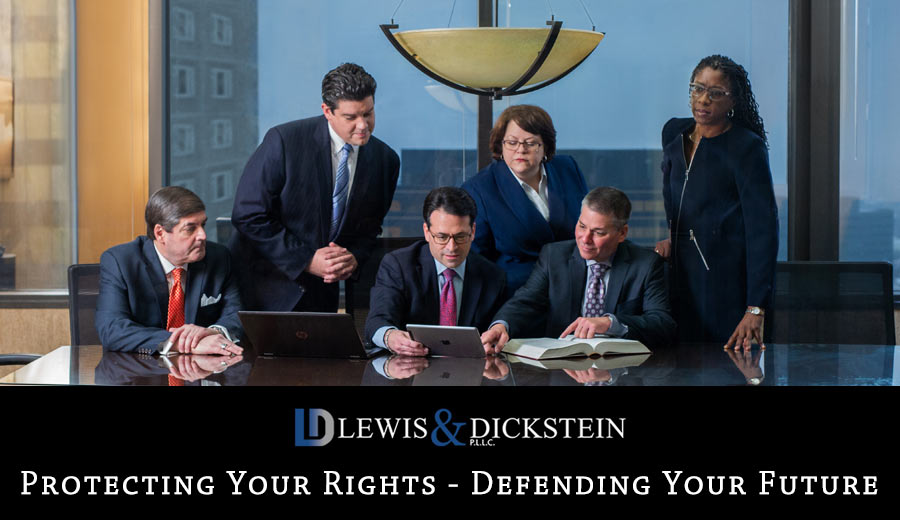 Judges May Be Inclined to Order a Cash Bond in a Domestic Violence Case
LEWIS & DICKSTEIN, P.L.L.C. was retained last week on a 1st offense Domestic Violence (DV) case. The client's father met with a member of our Defense Team and indicated that his son had been in jail for over 30 days on a high cash bond. He explained that his son had pushed his wife during a heated argument and he had confessed to everything during a recorded 911 call. We informed him that, regardless of the strength of the evidence, his son was entitled to a personal recognizance bond and explained that Michigan Court Rule 6.004 provides that a defendant who has been incarcerated for a period of 28 days or more must be released on personal recognizance. The only exception to this rule is when the court finds by clear and convincing evidence: that the defendant is likely to either fail to appear in court to present a danger to another person or the community.

Making a Compelling Argument for a Personal Bond
LEWIS & DICKSTEIN, P.L.L.C. was hired on the case and we were in court later that same day. Our attorneys immediately reviewed the numerous ways in which we could demonstrate that our new client would not be a danger to anyone and that he would appear for all the scheduled court dates.
Our client was home for dinner that night and we are now working to achieve an extraordinary result for our client in the case. Given the amount of time the client served and some weaknesses we've discovered in the case, it is appearing very likely that we will be able to get the charge taken under advisement (so no conviction will ever enter against our client), we will be able to convince the judge to order no additional incarceration as part of the sentence in the case and a very, very short period of probation (we are trying for 30 days).
This is not the first time our attorneys have come across other lawyers who did not understand that a misdemeanor defendant is entitled to a personal bond after 28 days. When an inexperienced, budget, or general practice lawyer is retained to represent a client who is charged criminally, it is not uncommon for them to receive ineffective assistance fo counsel.
There is a similar rule in felony cases. A defendant charged with a felony is entitled to a personal bond after 180 days. Delays must not be attributable to the defendant when calculating these time periods.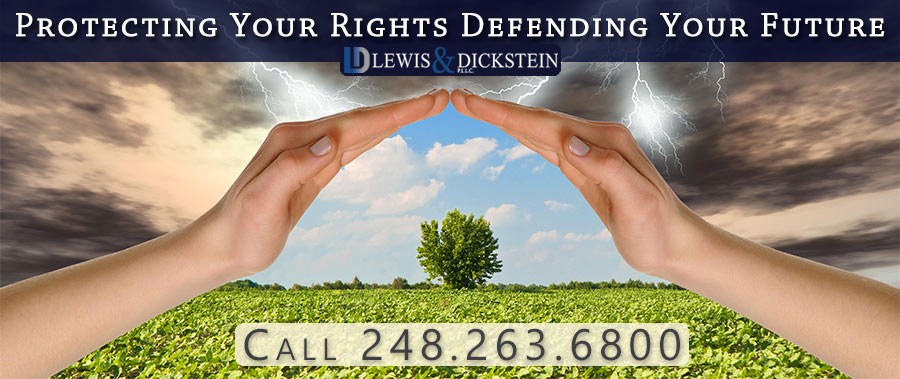 Michigan Criminal Defense Lawyers With Decades of Experience
If you have a loved one who is in custody on a felony or misdemeanor cash or surety bond and a judge is denying a bond reduction, please feel free to contact LEWIS & DICKSTEIN, P.L.L.C. and consult with an experienced criminal bond reduction attorney.
Call us today at (248) 263-6800 for a free consultation, or complete a Request for Assistance Form and we will contact you promptly.
We will find a way to help you and, most importantly,
we are not afraid to win!

Michigan Court Rule 6.004(C):
"Delay in Felony and Misdemeanor Cases; Recognizance Release. In a felony case in which the defendant has been incarcerated for a period of 180 days or more to answer for the same crime or a crime based on the same conduct or arising from the same criminal episode, or in a misdemeanor case in which the defendant has been incarcerated for a period of 28 days or more to answer for the same crime or a crime based on the same conduct or arising from the same criminal episode, the defendant must be released on personal recognizance, unless the court finds by clear and convincing evidence that the defendant is likely either to fail to appear for future proceedings or to present a danger to any other person or the community. In computing the 28-day and 180-day periods, the court is to exclude:
(1) periods of delay resulting from other proceedings concerning the defendant, including but not limited to competency and criminal responsibility proceedings, pretrial motions, interlocutory appeals, and the trial of other charges,
(2) the period of delay during which the defendant is not competent to stand trial,
(3) the period of delay resulting from an adjournment requested or consented to by the defendant's lawyer,
(4) the period of delay resulting from an adjournment requested by the prosecutor, but only if the prosecutor demonstrates on the record either (a) the unavailability, despite the exercise of due diligence, of material evidence that the prosecutor has reasonable cause to believe will be available at a later date; or (b) exceptional circumstances justifying the need for more time to prepare the state's case,
(5) a reasonable period of delay when the defendant is joined for trial with a codefendant as to whom the time for trial has not run, but only if good cause exists for not granting the defendant a severance so as to enable trial within the time limits applicable, and
(6) any other periods of delay that in the court's judgment are justified by good cause, but not including delay caused by docket congestion."