The United States Supreme Court will decide a case regarding how long police can hold a person when arrested without a warrant.
The issue is how much additional time can police have to try and establish probable cause when an arrest was warrantless.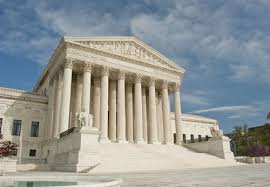 The United States Supreme Court will decide the case of Bailey v City of Chicago this term. Eugene Bailey was detained for 23 days while police investigated his role in a schoolyard brawl that resulted in the death of another student. The charges against him were ultimately dropped. After he was released from custody, Bailey sued the City of Chicago and two police officers for malicious prosecution, among other things.  The trial court dismissed the action. The Court of Appeals affirmed the dismissal. The United States Supreme Court will decide if holding Mr. Bailey for 23 days while police tried to gather additional evidence in order to persuade the prosecutor to charge him was constitutional.
Approximately 25 years ago, the United States Supreme Court in County of Riverside v McLaughlin decided that holding a person for 48 hours was reasonable and anything exceeding that time period must be based on exceptional circumstances.  In Bailey, United States  Supreme Court has been asked to review the 48 hour deadline from the earlier case based on technological advances in computers and fingerprint identification systems.  Has technology made what was reasonable 25 years ago – now unreasonable?
How long can police hold you without a formal charge?  Currently that time is 48 hours, unless special circumstances are involved. However, the answer could change drastically depending on the decision of the United States Supreme Court.  The current justices do lean towards being conservative.  It will be interesting to see the court's decision.
Michigan Criminal Defense Attorneys who take great pride in defending constitutional rights.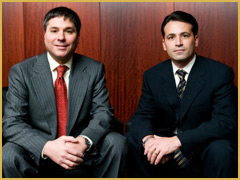 It takes creative, passionate and forward thinking attorneys to help make new law and change a court's thinking about a particular issue. Criminal law can change on a daily basis and sometimes actually does. This is why you need those creative, passionate and forward thinking attorney to be working for you. The law firm of LEWIS & DICKSTEIN, P.L.L.C. are those lawyers.  The firm's attorney take great pride in protecting its clients from the government over stepping its boundaries.  The constitution is the life blood of our justice system and its interpretation changes with the times. The attorneys at LEWIS & DICKSTEIN, P.L.L.C. are students of the constitution and are always looking for ways to use its protections to benefit our clients. If your freedom is at stake, you need to have the best legal representation available. LEWIS & DICKSTEIN, P.L.L.C. takes the unique "team approach" in its representation of its clients. A client will get the benefit of input from multiple attorneys.  The firm believes that "two heads are better than one" and will use that to always provide clients with the best ideas and best representation available.  If you have legal trouble or just questions, please call LEWIS & DICKSTEIN, P.L.L.C. at (248) 263-6800 or complete a Request for Assistance Form and one of our award winning attorneys will contact you promptly.
"We Are Not Afraid To Win"
LEWIS & DICKSTEIN, P.L.L.C.