Don't Put a Wrecking Ball in Your Life – By the Hon. Rudy Nichols
Judge Rudy Nichols has valuable insight into a criminal conviction's direct and indirect consequences.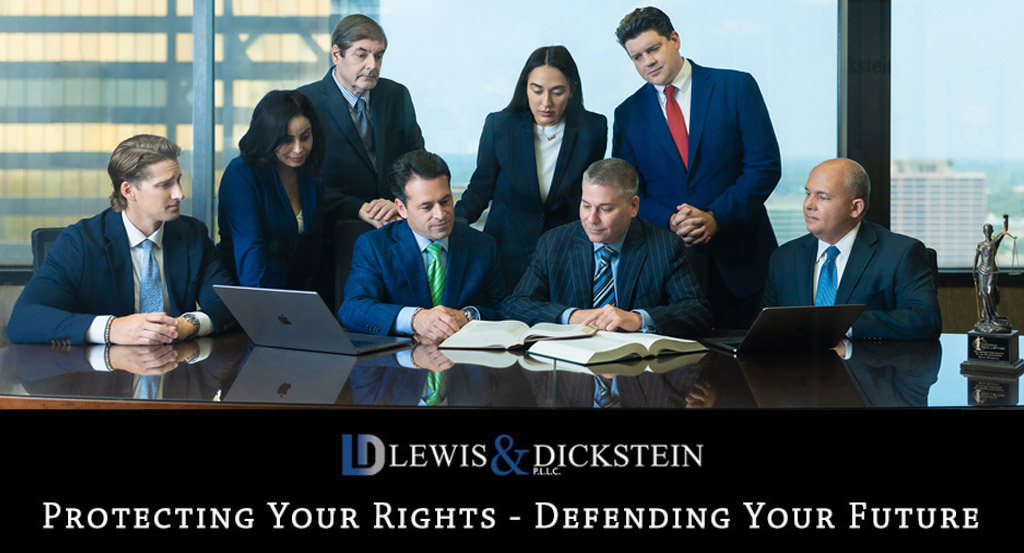 You Must Be Aware of the Direct and Indirect Impact of a Criminal Record
A criminal conviction has life-long direct and indirect consequences. Many individuals who are held back from a promising career, a professional license, or getting custody of their children look back and regret underestimating the impact of a criminal record. Judge Rudy Nichols of the Oakland County Circuit Court has valuable insight into a criminal record's effect on a person's future.
An Article by Circuit Court Judge Rudy Nichols About the Impact of a Criminal Record
By Oakland County Circuit
Judge Rudy Nichols
A criminal record can have a devastating impact on a young person's future. Harmless high school pranks, minor brushes with the law, and following the crowd without standing up and saying "no" can result in a teenager being labeled a criminal or juvenile delinquent with a criminal record for the rest of their life. Defacing mailboxes, starting a fire in a restroom, hanging with friends who are drinking or participating in underage drinking, smoking marijuana, shoplifting, or destroying another person's personal property may all start out as a dare or innocent teenage fun, yet each can have serious long-term consequences.
The impact of a criminal record is serious. Poor choices can permanently scar a young person's future. High school students filling out college applications, for example, will find that a record can prohibit them from attending the university of their choice. Many college applications ask the question, "Have you ever been convicted of a crime?" and the answer may negatively factor into the admission decision-making process.
A young adult with a criminal history can be ineligible for federal and state financial aid. Even if accepted into the college of their choice, they may be shocked to learn that their record prohibits them from obtaining licensure in a field of their choice, thus making their college degree virtually worthless. Examples include licensing requirements for attorneys, doctors, social workers, physical therapists, nurses, building trades, EMS personnel, cosmetologists, educators, and personal trainers, to name a few.
For teens thinking about going into the military, federal law requires all applicants to disclose any criminal history, including expunged juvenile records. A criminal record can make it difficult to travel abroad. In fourteen states a felony conviction can prevent one from voting.
One of the biggest impacts on adults with a record is their inability to secure gainful employment. Potential employers are reluctant to hire anyone with a criminal record and have every right to do a criminal background check. Without the ability to obtain meaningful employment, an adult with a record will find it difficult to support him or herself, find housing, apply for credit or obtain memberships to professional organizations.
There is a misconception that all teenage offenses committed under the age of 18 are sealed and not a matter of public record. In the past, juvenile files were sealed, but with a change in the law several years ago, nearly all juvenile cases are public record and anyone can learn about an individual's past criminal history.
The younger years are an exciting time of physical, mental, emotional and social growth and development. Parents, educators, counselors, coaches and mentors need to reinforce to them the importance of the choices they make. It is imperative that teens realize the poor choices they make in their middle school and high school years can lead to serious legal consequences haunting them the rest of their lives.
Hon. Rudy Nichols
Oakland County Circuit Court Judge since 1991
Graduate, Michigan State University and Detroit College of Law
General and municipal law practice, 1976-1982
Former member: Michigan House of Representatives; Michigan Senate, 1982-1990
Former chair, Michigan Senate Judiciary Committee
Recipient of Outstanding Legislator of the Year by Michigan Judges Association
Recognized as Legislator of the Year by the Police Officers Association of Michigan
Author and co-author of articles published in professional journals, including "Overview of Michigan Rules of Evidence" and Michigan's "Domestic Violence Law," appearing in the State Bar Journal and in Laches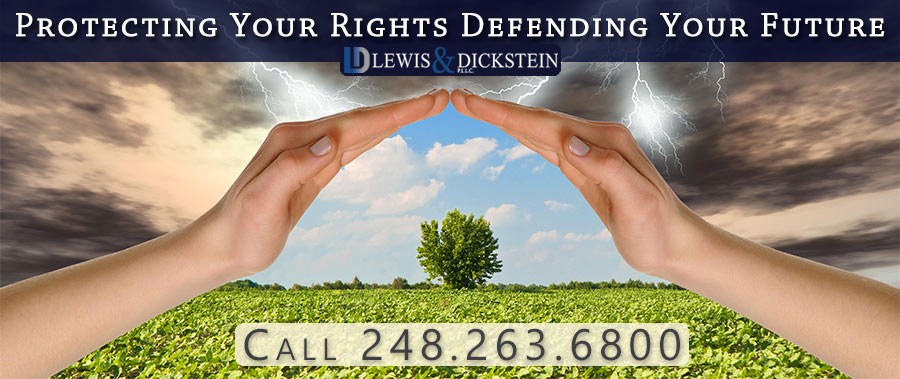 Do Not Settle for a Conviction or Jail Time
The defense attorneys with LEWIS & DICKSTEIN, P.L.L.C. have an unparalleled track record of successfully defending clients facing felony and misdemeanor charges in state and federal courts throughout Michigan. If you are accused of criminal activity or face criminal charges, our team will stop at nothing to find a way to help. Call us today for a free consultation.
Call us today at (248) 263-6800 for a free consultation or complete a Request for Assistance Form. We will contact you promptly and find a way to help you.
We will find a way to help you and, most importantly,
we are not afraid to win!