The Macomb County Sheriff's Sergeant who may be the next Sheriff in Macomb County has been charged with a violation of the Michigan Law Enforcement Information Network (LIEN). LIEN is a statewide computerized information network that contains the criminal history of anyone who has been charged or convicted of a crime.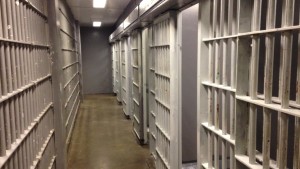 The Sheriff's Sgt. David Willis was arraigned in the 41B District Court in Clinton Township, Macomb County. He was given a $10,000 personal bond (this means that no money is posted with the court and Willis merely makes a promise to appear in future court proceedings). A violation for unauthorized or improper access to LIEN is a misdemeanor with a maximum possible sentence of 93 days in jail and up to a $500 fine. Any jail sentence in this case would be served in the Macomb County Jail. It is unknown at this point why Sgt. Willis is alleged to have accessed the LIEN network but it is assumed that he did it for profit or personal gain in some way. For example, LIEN could be used to find personal information or a criminal history that could be used against someone in a lawsuit. The Michigan State Police were asked to investigate the alleged violation.
The disturbing thing about this story is that the Sgt. David Willis is still working on active duty at the Macomb County Sheriff's Department. Although we would hope that the principle of "innocent until proven guilty" would be applied to Sgt. Willis and all other defendants, it is apparent that this constitutional principle is reserved only for Macomb County VIP's. Defendant's in criminal cases are regularly presumed to be guilty by law enforcement, courts, judges and prosecutors. Those charged with criminal offenses are regularly treated like second class citizens prior to being convicted of anything and prosecutor's regularly take a position those merely charged with crimes are dangers to the public or are deserving of bond conditions that are degrading.
Sheriff is charged with violating a law which is designed to protect the public
In this particular case, considering that Sgt. Willis is still employed and acting as a Sheriff's Deputy, it is clear that the criminal justice system is treated one of its own with special rules. The Sheriff is charged with violating a law which is designed to protect the public yet it is apparent the prosecutor didn't ask for a bond condition that the Sheriff should not have access to the LIEN network. Typically courts and prosecutors have no hesitation in ordering that a man who is charged with a first offense domestic violence misdemeanor, who has no criminal history, no history of violence, and a good reputation, be removed from his home and have his access to his children limited. This scenario occurs in to domestic violence defendant's in district and circuit courts in Oakland County, Macomb County, Wayne County and Washtenaw Counties on an everyday basis.
The same rules should apply to all defendant's and law enforcement officers who are charged with violating the law should be treated the same as any other defendants.