Experienced Macomb County Criminal Attorney
You Need an Effective, Experienced Macomb County Criminal Defense Attorney to Protect and Defend You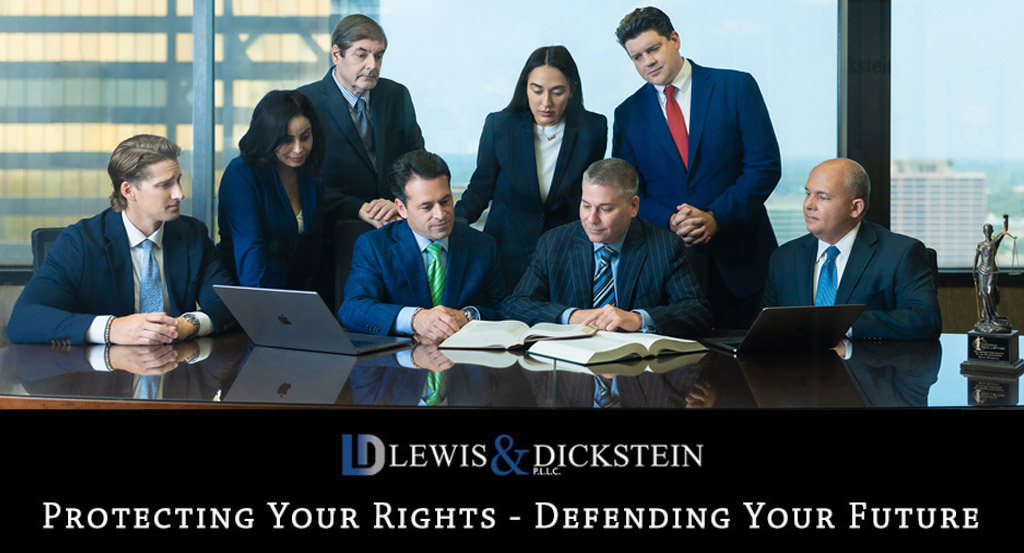 Your Best Defense in Macomb County Starts Here
The experienced Macomb County criminal attorneys with LEWIS & DICKSTEIN, P.L.L.C. are nationally recognized for their passionate representation of clients in the Macomb County Circuit Court and the various Macomb County District Courts. Every member of our Macomb County Defense Team is dedicated to the zealous, tenacious, and compassionate representation of those charged with a felony or misdemeanor in Macomb County, Michigan. We are adept at handling all aspects of criminal matters, from pre-charge, charge, trial, appeal, and post-conviction motions.
Helping You Avoid the Consequences of a Conviction
We know that the consequences to clients and their families due to criminal charges can be life-changing in a tragic way. Good people who make a mistake should not have their future defined by an error in judgment, an addiction, or a one-time mistake. For precisely this reason, our Macomb County criminal lawyers stop at nothing to protect our clients from being over-prosecuted, falsely prosecuted, or taken advantage of by a prosecutor or a Macomb County judge who does not care enough to consider our client's personal situation adequately. We put forth our best possible effort in each of our cases, and our highest priority is to achieve a dismissal of all charges if possible. When a dismissal is not possible, we will work tirelessly to reduce or eliminate jail time, avoid a criminal conviction, and reduce or eliminate excessive and unfair terms and conditions of probation.

What Makes our Macomb County Defense Attorneys Different?
We have achieved extraordinary results for our clients in Macomb County because we represent our clients using a highly unique team approach that is unparalleled and consistently successful. Many lawyers have solo practices and do not have the benefit of experienced partners and associates. Some law firms have one experienced attorney who supervises various less experienced lawyers. LEWIS & DICKSTEIN, P.L.L.C. is made up of a team of highly skilled and effective lawyers who collaborate for the benefit of the firm's clients. Each seasoned Macomb County defense attorney has a winning track record. No firm in Macomb County can match or equal our experience, passion, and effectiveness.
We believe that building relationships and establishing an excellent reputation with Macomb County judges, prosecutors, and court staff has helped us achieve the best possible results for our clients. We have built strong reputations as top defense lawyers through years of aggressive and successful Macomb criminal defense work. Our reputation and prior success in Macomb County have allowed us to get results for clients that most criminal attorneys would not have achieved.
Why is having an experienced Macomb County criminal defense attorney essential?
Any criminal charge is a direct threat to your personal liberty and future opportunities. Whether you are charged with a misdemeanor or a felony, obtaining experienced defense counsel is essential to your efforts to defend yourself. The attorneys at LEWIS & DICKSTEIN, P.L.L.C. provide tenacious advocacy and knowledgeable defense counsel for Michigan clients facing various criminal charges. Our team has successfully defended thousands of clients in Macomb County, and we are ready to put our experience and resources to work for you.
A criminal conviction can result in a permanent mark on one's record and even jail time. Our attorneys understand what is at stake for you, and we will move swiftly to protect your interests, assert your rights, and develop a formidable defense strategy. From your case's onset, we build a defense strategy tailored to your needs and goals. We will be with you every step of the way, from the beginning of the investigation to the conclusion of court proceedings. Our trial experience and skill in navigating complex criminal defense cases can be of invaluable assistance to you during this difficult time.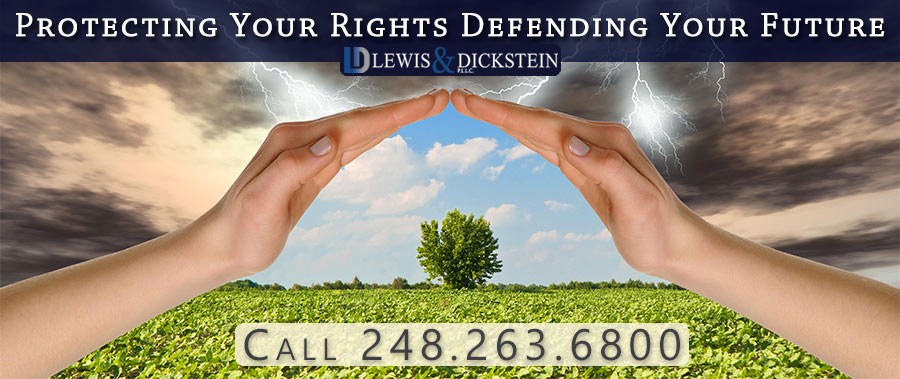 Call Today for a Free Consultation with a Macomb County Criminal Attorney
If you or someone you love is charged or accused of committing a crime in Macomb County, please call LEWIS & DICKSTEIN, P.L.L.C. for a free consultation. We will do everything possible to help protect you, your family, and your future. If you call us for a free consultation, we will take the time to review your case, answer all of your questions, and address each of your concerns. Together, we will develop a winning strategy.
Call us today at (248) 263-6800 for a free consultation or complete a Request for Assistance Form. We will contact you promptly and find a way to help you.
We will find a way to help you and, most importantly,
we are not afraid to win!

History of Macomb County
Macomb County was established on January 15, 1818, as the third county in the Michigan territory. It was named in honor of General Alexander Macomb, a highly decorated veteran of the War of 1812. It covered a much larger area back then than it does today. Large portions of the county were separated in 1819 and 1820 to form the counties of Oakland, Lapeer, Genesee, and St. Clair.
During the 17th century, the first Europeans settled in the area. They included French fur trappers who recognized the wealth of the marshes and sought out new commercial opportunities. In 1782, Moravian missionaries established the county's first organized non-native settlement as a refuge for Christianized Indians displaced from Ohio. Four years later, the Chippewa Indians forced them to abandon their settlements along the Clinton River, then known as the Huron River. Christian Clemens visited the area in the late 1790s and, in March 1800, purchased the first structure on the future site of Mount Clemens, a distillery. The following year, he bought 500 acres for development. High Banks was platted as the Village of Mount Clemens in 1818, when it was designated as the Macomb County Seat.
In the early 1800s and no later than 1840, settlers moved into the interior of the county and cleared the hardwood forests to create farms. By this time, the villages and townships of the county had taken root. In addition to the original French and English settlers, later European immigrants included Germans, Belgians, and others.
In the 1870s, Mount Clemens gained international recognition due to its mineral baths. Many believed the waters to have curative properties. Even though the stream still flows beneath the city, the spas fell out of favor in the early 20th century. St. Joseph Hospital in Mount Clemens is now offering mineral baths, which have recently experienced a resurgence in popularity.
Between 1920 and 1930, the population of Macomb County increased from 38,103 to 77,146. This growth was stimulated by two significant events: the establishment of Selfridge Field in 1917 and the beginning of the urbanization movement northward from Detroit. During the 1940s and 1950s, there was an increase in suburbanization from the city center. Over 440,000 people were added to Macomb County's population between 1950 and 1970, the period of greatest growth.
Today, Macomb County encompasses 482 square miles and ranks third in the state in terms of population, with 788,149 residents as of the 2000 census. The county is a leader in business and industry, and the State of Michigan has designated it a "Community of Economic Excellence."