Two years ago in Miller v. Alabama, the U.S. Supreme Court ruled that mandatory life sentences for juveniles without parole were unconstitutional, but the Michigan Supreme Court has decided that the Supreme Court mandate will not be applied retroactively in the State of Michigan.

Why no retroactive application?
Since the U.S. Supreme Court ruling did not make all juvenile life sentences unconstitutional, but only made automatic life sentencing without a certain set of procedures unconstitutional in juvenile cases, the Michigan Supreme Court decided that the change was only procedural in nature, and since it does not alter the range of possible sentences it should not be applied retroactively.
This decision affects more than 300 Michigan inmates who were sentenced prior to the 2012 U.S. Supreme Court ruling, and therefore will not be eligible receive new sentencing hearings.
A controversial decision
This decision by the Michigan Supreme Court is very controversial and many groups are advocating against it, arguing that juveniles sentenced to a life term before the Miller decision should have the opportunity of a parole hearing at some point in their sentence. The criminal defense team with Lewis & Dickstein, P.L.L.C. is well known as an advocate for juveniles and we are ready to fight for anyone charged with a felony or misdemeanor and facing the potential of a conviction or incarceration.
In fact, many states such as Texas, Illinois, Louisiana, Mississippi, Massachusetts, and Iowa have already begun ordering new hearings for juveniles serving life terms in their prisons. Though the U.S. Supreme Court refused to a hear a case similar to the Michigan decision, Cunningham v. Pennsylvania, many believe that it is likely that the U.S. Supreme Court will eventually mandate the retroactive application of its ruling, nullifying this most recent Michigan decision.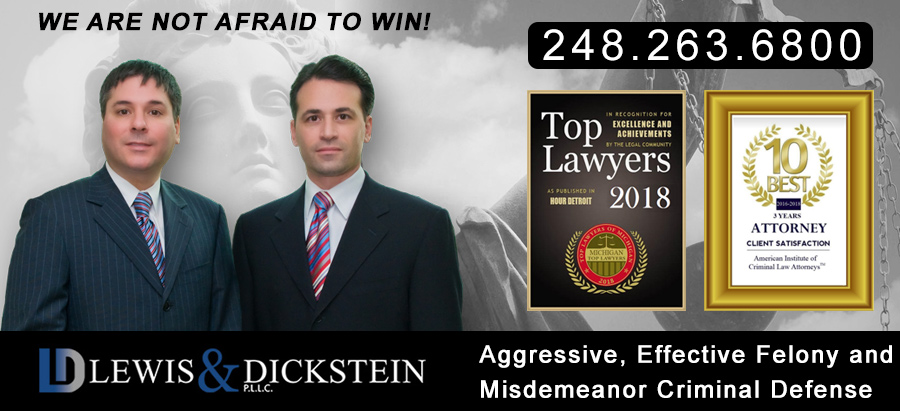 Michigan juvenile criminal defense attorneys
If you, or someone you know, is facing criminal charges and a possible loss of freedom, it is essential that you have expert legal counsel by your side. The attorneys at LEWIS & DICKSTEIN, P.L.L.C. have decades of experience in juvenile criminal defense and they are prepared to work within updated legislation in order to zealously represent their clients. If you need help, please contact us at (248) 263-6800 or complete a Request for Assistance Form and one of our attorneys will contact you.

"We Are Not Afraid To Win"
LEWIS & DICKSTEIN, P.L.L.C.