Michigan's Medical Marijuana Lawyers
It is Important to Have An Expert Legal Defense for Felony and Misdemeanor Drug Crimes in Michigan. The prosecution will be tough, you need an even tougher defense.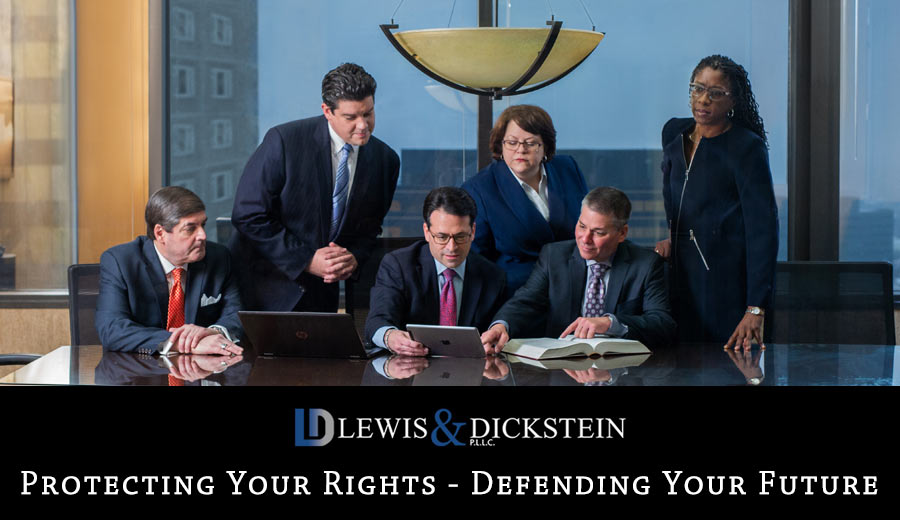 Drug Crimes Defense Attorneys in Michigan
There is a tremendous amount of advertising for marijuana (also termed "marihuana" in Michigan) or cannabis legal defense groups. These ads are funded by lawyers who claim to have expertise because they have an affiliation with the marijuana groups. Just because a lawyer has an association with cannabis or medical marijuana groups does not mean that lawyer has any specialized knowledge or experience. It just means he or she has paid an advertising fee to say there is or they belong to an association.
You cannot find lawyers who are more experienced or successful in defending marijuana and medical marijuana cases than the team with LEWIS & DICKSTEIN, P.L.L.C. We have decades of experience defending these cases and have an unparalleled track record of achieving extraordinary results. Our clients do not get lost in the crowd as each case is treated with the utmost care. Rest assured that our firm is well versed in all of the laws related to any drug crime. Even though recreational marijuana is legal in Michigan, certain quantities and rules apply to qualified patients and caregivers under the MMMA.
Aggressive Legal Protection
Whether you are a medical user or caregiver, the legal system regarding marijuana is complicated. Law enforcement officials, prosecutors, and judges do not agree with many of the new laws. They, therefore, act as if these protections do not exist and entangle individuals in a legal battle. LEWIS & DICKSTEIN, P.L.L.C. is the experienced law firm needed if you are charged with drug-related crimes in Oakland, Macomb, Wayne, Livingston, Washtenaw Counties or anywhere in Southeastern Michigan. Our experienced and battle-tested lawyers are not afraid to challenge a biased court system, a forceful prosecutor, or a persistent law enforcement agency to help you keep your freedom.
Michigan Medical Marihuana Act and the Regulatory System
The original Michigan Medical Marihuana Act (MMMA), MCL 333.26421 – 333.26430 was passed in 2008. The legal landscape of medical marijuana is constantly changing in Michigan, and your attorney must be knowledgeable on any recent or proposed changes to the current law affecting medical marijuana in Michigan.
In 2016, the Michigan Legislature created a regulatory system for medical marijuana businesses, along with new protections for patients. The construct of this medical marihuana regulatory system is found in the Medical Marihuana Facilities Licensing Act (MMFLA), MCL 333.27101 – 333.27801, and the Marijuana Tracking Act (MTA), MCL 333.27901 – 333.27904.
The essence of the MMMA is that a "qualifying patient" may obtain a certification from a physician and a "registry identification card" from the State Department of Community Health, which will authorize the patient to avoid prosecution and other penalties for cultivating up to twelve (12) marihuana plants and a combined total of 2.5 ounces of raw medical marijuana and "usable marihuana equivalents." One ounce of dried cannabis is equal to 16 ounces of marijuana-infused products if in a solid form, 7 grams of marijuana-infused products if in a gaseous form, or 36 fluid ounces of marijuana-infused products if in a liquid form.

A "registered primary caregiver" can get authorization to lawfully cultivate and distribute to patient's marihuana from up to twelve (12) marihuana plants per each patient with whom the caregiver is formally associated. This authorization comes in the form of a registry identification card, which serves to protect caregivers from arrest, prosecution, or penalty when acting in accordance with the MMMA. Under the MMMA, a registered caregiver may cultivate marihuana for, and sell to, not more than five patients (i.e., not more than 60 plants). A caregiver who is also a patient may cultivate up to twelve (12) additional plants for personal consumption.
The regulatory changes in 2016 provided for the creation and reclassification of individuals and entities involved in the cultivation, transportation, and ultimate sale of medical marihuana, with each requiring a "state operating license" to operate under the MMFLA lawfully. These include a "grower," "processor," "secure transporter," provisioning center" (i.e., dispensary), and a "safety compliance facility."
Defenses Available under the MMMA
There are two defenses outlined in the MMMA, Section 4 and Section 8. New cases are decided regularly that further define and clarify how these defenses operate. A Section 4 Defense provides qualified registered patients broad immunity from "arrest, prosecution, or penalty in any manner" if certain foundational facts are true. Section 8 provides limited protection for the use of medical marijuana in criminal prosecutions, which requires dismissal of the charges if all the elements of the defense are established, this is even for an unregistered patient. A defendant who moves for the dismissal of criminal charges under section 8 must raise the defense in a pretrial motion to dismiss and for an evidentiary hearing. The foundational requirements for both defenses require specialized knowledge and skill to establish. The MMMA defense lawyers with LEWIS & DICKSTEIN, P.L.L.C. have the skill, experience, and reputation for putting forth a viable and credible defense.
Defenses Available under the MMFLA
Similar to the MMMA, a registered qualifying patient or registered primary caregiver is also afforded certain protections from criminal prosecution. These protections extend to purchasing marijuana from a provisioning center if the quantity purchased is within limits set forth in the MMMA. A registered primary caregiver cannot be prosecuted or sanctioned for transferring 2.5 ounces or less of marihuana to a safety compliance facility for testing.
Additionally, if you are granted a specific state operating license under the MMFLA, and you are operating within the scope of that license, you are not subject to, among other things, state or local criminal prosecution for a marijuana-related offense. This same protection also applies to property owners/landlords leasing property upon which a marihuana facility. However, this protection is only granted if the property owner/landlord does not have knowledge that the licensee violated or is violating the MMFLA. If you are a property owner looking to lease or are currently leasing space to a facility operating under the MMFLA, it is important to consult with the experienced medical marihuana attorneys at LEWIS & DICKSTEIN, P.L.L.C. to ensure that you are afforded protection against prosecution for any potentially illegal actions taken by your tenant.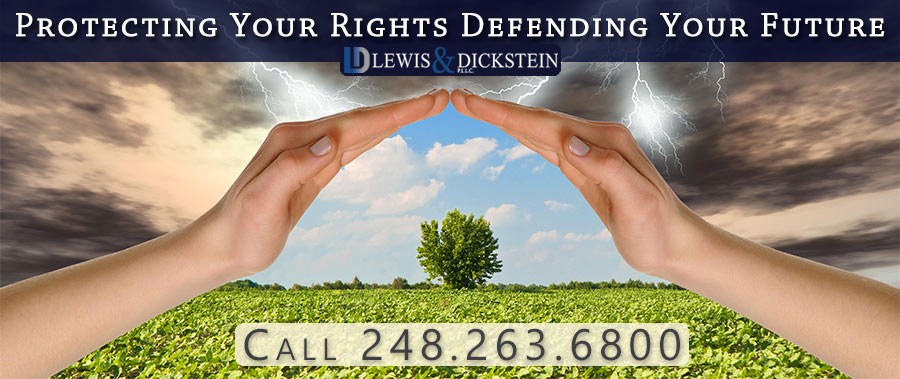 Operating Under the Influence of Medical Marijuana
The protections of the Michigan Medical Marihuana Act extend to a registered qualifying patient who internally possesses marihuana while operating a vehicle unless the patient is under the influence of marihuana. Officers must be able to articulate facts that support a finding of probable cause that a registered qualifying patient is under the influence of marihuana in order to arrest a registered qualifying patient for Operating Under the Influence of Marijuana. It is our job to know the laws and how they will work for you. We craft a strong defense for you, and that is our primary focus. We will provide strong guidance and strategy. We will stand up for you and defend your rights. We are recognized throughout Michigan as one of the toughest firms that will battle the legal system for you.
Your Best Defense for Any Drug-Related Crime
The law firm of LEWIS & DICKSTEIN, P.L.L.C. will stand up for you and defend your rights. We are recognized throughout as one of Michigan's toughest firms, and we will do whatever is necessary to battle the legal system for you. We have an unparalleled track record of success with defending clients on felony and misdemeanor drug charges in Michigan.
Call us today at (248) 263-6800 for a free consultation, or complete a Request for Assistance Form and we will contact you promptly.
We will find a way to help you and, most importantly,
we are not afraid to win!