Retail Fraud Defense Attorneys
Respected and Effective Felony and Misdemeanor Retail Fraud Defense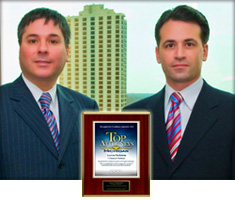 Are you, or someone you know, charged with a retail fraud? First thing you should do is get legal help. There is a lot at stake and to get an exceptional result, you need an exceptional Retail Fraud Defense Attorney. Retail fraud (more commonly known as shoplifting) is one of the most common criminal offenses charged. That does not mean it should be taken lightly. If you are convicted of a retail fraud you could face jail, extensive probation, classes, drug and/or alcohol testing, fines and costs, inability to obtain or keep employment, difficulty in getting bank loans and much more. Also, if you are not an American citizen you could be facing deportation.
Getting top of the line legal help from the very beginning will go along way to help your situation. The lawyers at LEWIS & DICKSTEIN, P.L.L.C. have represented people charged with retail fraud in courtrooms all across Michigan for decades. Our lawyers have the reputation of being well respected, tough, aggressive and not afraid to win. LEWIS & DICKSTEIN, P.L.L.C. will always go the extra mile to be sure that our clients get the best defense available. Don't trust your fate to the lowest bidder, get real help from a lawyer with a track-record of exceptional results.
What is a retail fraud?
In order for a person to be convicted of a retail fraud a prosecutor must prove several things beyond a reasonable doubt. These things include (1) that the property was offered by the store for sale (2) that the property was moved (any movement is enough) (3) there there was an intent to steal and (4) that it happened when the store was open to the public. Shoplifting can be either first, second or third degree depending on the value of the property. First degree retail fraud is a felony and the others are misdemeanors. Also, if you have a prior shoplifting conviction on your criminal record, a prosecutor can enhance the current charge to something more serious. The lawyers at LEWIS & DICKSTEIN, P.L.L.C. take great pride in the fact that they make the prosecutor prove each and every element of the crime of retail fraud beyond a reasonable doubt. Not just one, but every one. This is one of the differences between an average lawyer and a great lawyer.
The other thing to consider when deciding how to proceed after your arrest are the consequences that do not involve the Court. A retail fraud on your criminal history is a theft crime. This can effect your employment, finding employment, school, getting a mortgage or loan, getting or keeping a professional license. LEWIS & DICKSTEIN, P.L.L.C. is well aware of the fall out from a retail fraud conviction and will take all necessary actions in order to protect you. Obtaining a dismissal and/or keeping a conviction of your record is our highest priority!
Do you have to go to trial or are you going to jail?
The answer to that question varies with the individual case; however, in over one-thousand cases involving theft, we have been able to keep virtually all of our clients from going to jail. Because jail is a realistic possibility, we do not take any case for granted.  We will do whatever is necessary to achieve the best possible result and avoid jail at all costs. Even in cases with clients who have an extensive criminal history, our attorneys will leave no stone unturned to ensure that there is no or minimal jail time involved. If there is no alternative but to enter a plea of guilty to shoplifting, the attorneys at LEWIS & DICKSTEIN, P.L.L.C. will do whatever it takes to make sure that everything goes as positively as possible for you. Even if there is overwhelming evidence of guilty, we can frequently attain a resolution that avoids a retail fraud conviction. It is our promise that you will get the most fearless, passionate and knowledgeable defense possible.
Do not be embarrassed by being charged with retail fraud
Retail fraud is a common criminal offense and this type of charges does not mean you are a "bad person". There are many reasons for a person to have committed a retail fraud. Surprisingly enough, greed or simply "I wanted it" are some of the least common reasons for shoplifting in Michigan. There are the parents who are financially destitute that go to the grocery store to steal food for their children. On the other hand, there are the people with money that take something without paying for it either by accident, inadvertence or because of impulsivity. There have been recent studies that have determined that taking items from a store can be a sign of depression, anxiety, extreme stress or a mental health issue. The defense team with LEWIS & DICKSTEIN, P.L.L.C. has represented countless people charged with retail fraud and the reasons for the offense are countless too. That is why over the years LEWIS & DICKSTEIN, P.L.L.C. has developed close relationships with members of the therapeutic community whose help can be enlisted to evaluate a person and/or situation to recommend a future course of action. In the end, prosecutors and judges, when they are educated on a person's individual circumstances, can be persuaded to be reasonable and compassionate.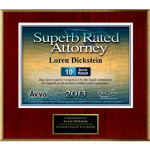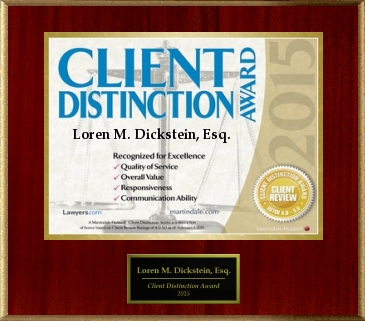 The Ultimate Goal – No Criminal Record, No Jail and No Trial
The ultimate goal of LEWIS & DICKSTEIN, P.L.L.C. is to avoid a conviction, jail time and a trial. We have a proven track record of great results in retail fraud cases. If we are unable to have the offense dismissed, we will work tirelessly to get you the best resolution possible, without a trial. Our team of retail fraud defense lawyers have vast experience in negotiation resolutions that avoid any conviction whatsoever.  We will stand between you and the prosecutor and make sure that every right you have is honored and protected.
Call the law office of LEWIS & DICKSTEIN, P.L.L.C. at (248) 263-6800 for a free consultation or complete a Request for Assistance Form and one of our attorneys will promptly get in touch with you. We look forward to hearing from you. LEWIS & DICKSTEIN, P.L.L.C. is the "go to" law firm when you need help and we are not afraid to win.