Court-Appointed Counsel vs. Privately Retained Defense Counsel
Facing charges for a crime is one of the most terrifying situations, regardless of whether or not the charge is a misdemeanor or felony.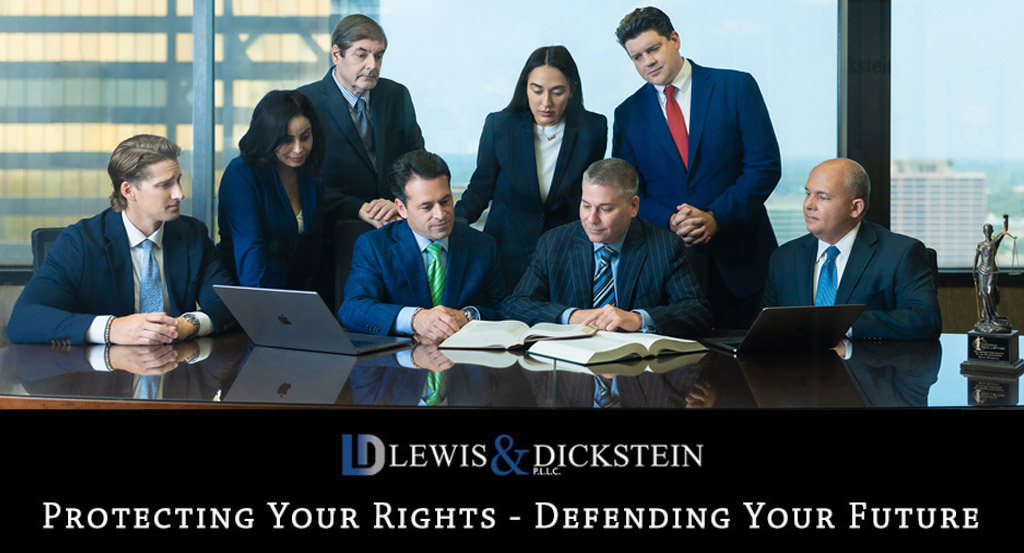 The defendant must pay for appointed counsel at the end of the case.
The accused has a few choices if charged with a criminal offense. They can enlist a seasoned attorney's services or request a court-appointed attorney to represent him, free of an up-front cost. An appointed lawyer is not free; the court requires reimbursement for the lawyer's cost after the case.
At LEWIS & DICKSTEIN P.L.L.C., we have worked with dozens of clients who seek our help after finding themselves dissatisfied with a public defender's inattentive and sub-par representation. Unfortunately, the adage "you get what you pay for" is true in the case of legal representation.
Does it matter who represents me? Is a court-appointed attorney the same as a retained lawyer?
Choosing a seasoned, reputable attorney to protect you is crucial, whether you face misdemeanor or felony charges for the first time or the third! We have heard from clients that their public defender fails to communicate, leaving phone calls and emails unanswered and leaving the client unaware of their own choices and personal rights. Other common complaints include that the lawyer does not fight to win, is disrespectful, is not knowledgeable, seems uninterested, refuses to have meetings, and more. This is not to say that all court-appointed lawyers fit this description; many are very good but are limited by heavy dockets and lack of financial incentive.
Because a public defender is court-appointed and chosen by the court or judge, clients forfeit the ability to choose a seasoned attorney when they request a court-appointed attorney. In fact, some public defenders are over-extended and will try to get clients to plead guilty to avoid going to trial, which requires more planning and investment on their end. The worst-case scenario occurs with judges who punish court-appointed lawyers for fighting cases by removing them from "the list" or providing less frequent work.

What should I look for in hiring a criminal defense attorney?
Individuals who have no history with the legal process find themselves unsure of what to value in an attorney. Before hiring a bargain lawyer or requesting a court-appointed attorney, consider whether a lawyer specializes in cases, has a strong reputation, if their prior clientele vouch for the lawyer, and how the lawyer is rated with the various lawyer rating services. Be sure to ask whether your case will be handled by a lawyer familiar with your case or if you will be shipped off to an uninformed associate.
"What if I can't afford a lawyer? Should I request a court-appointed attorney?"
It is worth researching attorneys in your area before assuming that you cannot afford a lawyer. While you may hesitate to set up a payment plan, consider what is at risk if you do indeed lose your case. Your reputation, finances, employment, family, and freedom are on the line. For this reason, we do not recommend cutting corners. With years of experience on our side, we can help devise a defense strategy that will minimize the potential damage to your life.
When deciding whether a lawyer is affordable, you have to not only consider the amount of the fees but also ask the question, "what is the cost of not hiring a good attorney?" If the case's outcome does not go as well as it could and jail is ordered, or a conviction is entered when that result could have been avoided? What will be the defendant's cost in terms of lost employment, time away from family, deportation, damage to reputation, inability to go to college, or get a professional license? The odds are good that the "cost" of an unnecessary jail sentence or conviction is far greater than the difference in cost to hire a highly respected lawyer.
Is a court-appointed attorney free?
A court-appointed lawyer is not free; there is not an up-front fee. The court will force the defendant to reimburse the court for the court-appointed attorney's cost as a condition of the sentence. Failure to make a payment can be a violation of probation. The court-appointed attorney fee will be a fraction of the cost of a retained lawyer; however, the quality of the representation may also be a fraction of what it would be with a seasoned, experienced, and zealous private attorney.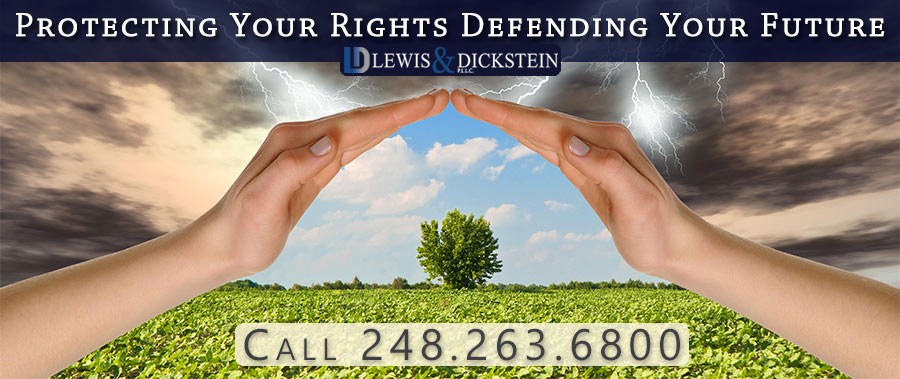 Top Legal Representation for Felony and Misdemeanor Cases
The Defense Team with LEWIS & DICKSTEIN, P.L.L.C. is widely known and respected for having an unparalleled track record of successfully and zealously representing our clients. We use a unique team approach with several seasoned criminal defense lawyers who collaborate on every file to achieve the best possible outcome. 
Call us today at (248) 263-6800 for a free consultation or complete a Request for Assistance Form. We will contact you promptly and find a way to help you.
We will find a way to help you and, most importantly,
we are not afraid to win!