Today there's more scrutiny than ever regarding student loans. The government is cracking down on student loans and auditing them for fraud. Currently, the hammer is coming down on Income Driven Repayment Plans. Falsely reporting information to a federal agency can result in being charged with a misdemeanor and/or felony. If convicted, this type of crime could also place you in jail for up to one year and require you to pay fines, costs, and loan penalties. Under some special circumstances, the penalty can be up to 10 years in prison.
If you may have made a mistake and made a false statement regarding your student loans or if you are under investigation, don't panic. DO NOT contact your loan provider for any instruction on how to repair the error. The very first thing you should do is call a qualified criminal defense attorney! There are many ways to avoid jail and prison and, in many cases, an experienced, effective criminal defense lawyer can help you avoid a felony or misdemeanor conviction. The sooner a lawyer can intervene on your behalf, the better! If an experienced criminal defense lawyer is involved on a pre-charge basis, criminal charges may be entirely avoidable.
What Is an Income Based Repayment Plan?
Income Driven Repayment Plans were designed to make it easier for students to repay their hefty school loans. The point was to create a payment plan that was proportionate to income and family members. In order to check for eligibility, certain criteria must be reported. Those items are the amount of income, the size of your family, state residence, and the type of federal loan secured. If your loan is granted, the borrower must recertify the income-based payment plan each year and confirm and/or modify the reported information. If false information was provided or material information was left out of the application or in a recertification, the government can prosecute in federal court.
The Government, the US Attorney's Office, and Student Loans
The government got involved in Student Loan Fraud because outstanding debt affects taxpayers. There has been a long-standing belief that Income Driven Repayment Plans were susceptible to fraud. Now, there is undeniable proof that students have misrepresented information about income and family size on their applications. Taxpayers are outraged and so the government is enacting policies that will examine applications and look for the fraudulent data. The forms are complicated to complete, and the questions can be confusing. Often, students have to complete these loan applications on their own without direction or actual assistance. Even an innocent or inadvertent mistake can raise the suspicion of law enforcement and can result in prosecution.

The Government Solution to Income-based Repayment Plan Fraud
The government's solution to minimize Student Loan Fraud is believed to be accessing your Internal Revenue data. Law enforcement officials may even attempt to obtain your personal IRS data. This is meant to be an auditing method to check for discrepancies and flagging those errors and ultimately attempt to catch you in a lie or they may attempt to point out an innocent mistake and claim it was intentional. Comparing your IRS data with your student loan repayment plan may cause red flags to be raised and your lawyer must have the credibility to attempt to keep the government out of your private records. Any notice from the IRS or Federal Aid Office would be cause for concern for anybody, let alone a newly graduated student. If you get something in the mail that states you are being audited or investigated, it would be in your best interest to show that letter to a criminal defense attorney. Whatever you do, DO NOT talk with or contact law enforcement on your own. Remember, "anything you say, can and WILL be used against you in court."
Felony Prosecution & Student Loan Fraud
Even if it was a simple mistake regarding your income or a family member, a prosecutor just won't care or may not believe an innocent justification. If you attempt to justify an error in the paperwork, it is almost a certainty that whatever you say will be used against you in a future prosecution. Because of media attention, the government has become extremely aggressive in investigating and prosecuting alleged student loan fraud. The first cases that are brought before the court addressing this type of charge could very well result in prosecutions that are overly harsh. As fraudulent claims are brought forward, prosecutors and judges could very well make an example of you in the courtroom thinking that might be a deterrent for other former or future students. Because the government will be fervent in prosecuting those accused of these crimes, it is critically important to have a powerful and zealous defense lawyer to protect your rights.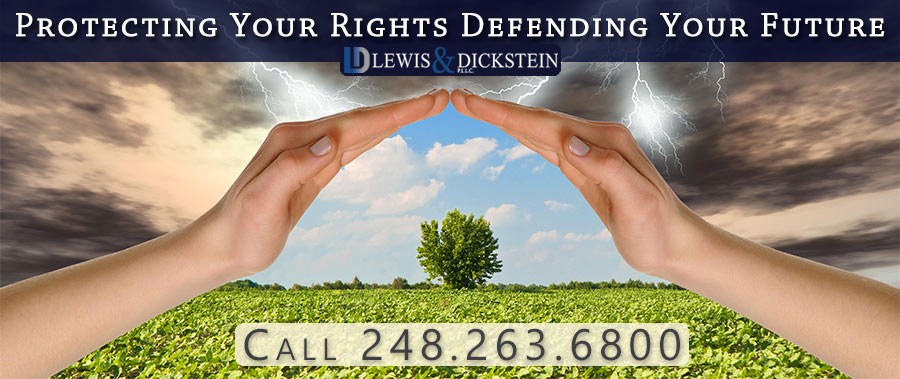 A Conviction and Your Future
A conviction for any type of fraud is a big deal because it creates a criminal history for you. What this means is that you now have a criminal record that will show up on any job application background checks for employment. All of the sacrifices you have made to get your education, a professional license, or a career would be in vain if you could not obtain your career of choice. Furthermore, this is a crime that will follow you and potentially obstruct you from getting home loans, car loans, and special licenses just to name a few. Your integrity and honesty will be questioned throughout nearly every aspect of your life and protecting your reputation is key. Ideally, the goal is to avoid blemishing your future by partnering with an expert criminal defense lawyer who will do everything possible to shield you and guide you through this ordeal.
What Should I Do if I Think I am in Trouble?
Should you receive any notification that you are being investigated or receive a criminal charge for student loan fraud, seek a criminal defense attorney right away. The criminal defense law firm of LEWIS & DICKSTEIN, P.L.L.C. has experience with helping individuals accused of felony fraud in both Michigan courts and federal court. We are one of the few Criminal Defense Law Firms in Michigan that is aware of this newly discovered type of criminal charge and how to best protect you.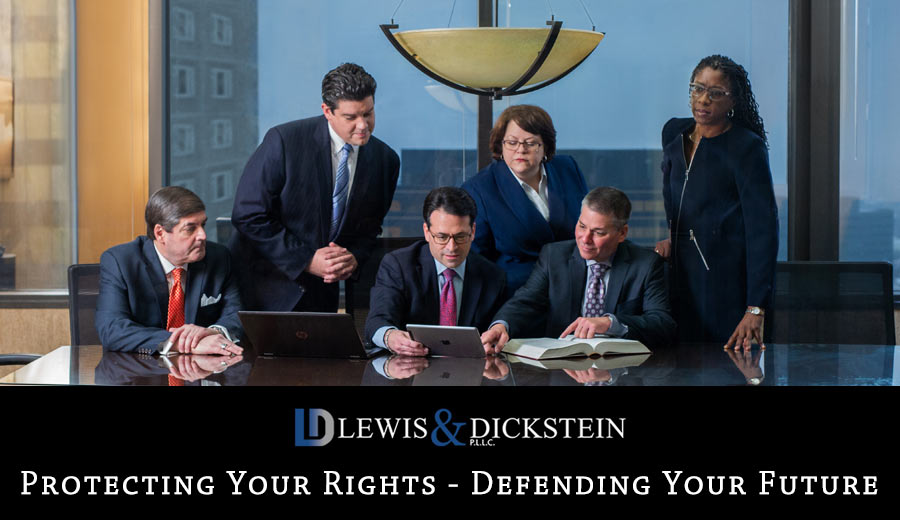 The Defense Team with LEWIS & DICKSTEIN, P.L.L.C. will fight tirelessly to preserve your legal rights and protect your future. Our attorneys have the skill and experience to create a solid strategy with efforts focused on a dismissal, lesser offense plea, and/or avoiding a jail sentence. We are not afraid to challenge the federal or local government and we have the power and credibility to effectively defend you.
Call LEWIS & DICKSTEIN, P.L.L.C. today if you have reason to believe that you are being investigated or if you have been charged with Student Loan Fraud. We are very interested in discussing your situation with you. Our number is (248) 263-6800 or Complete a Request for Assistance Form and our knowledgeable lawyers and paralegals will be happy to assist you.