Charge of Retail Fraud Dismissed in Warren, MI
Retail Fraud Defense in Macomb County – Case Dismissed!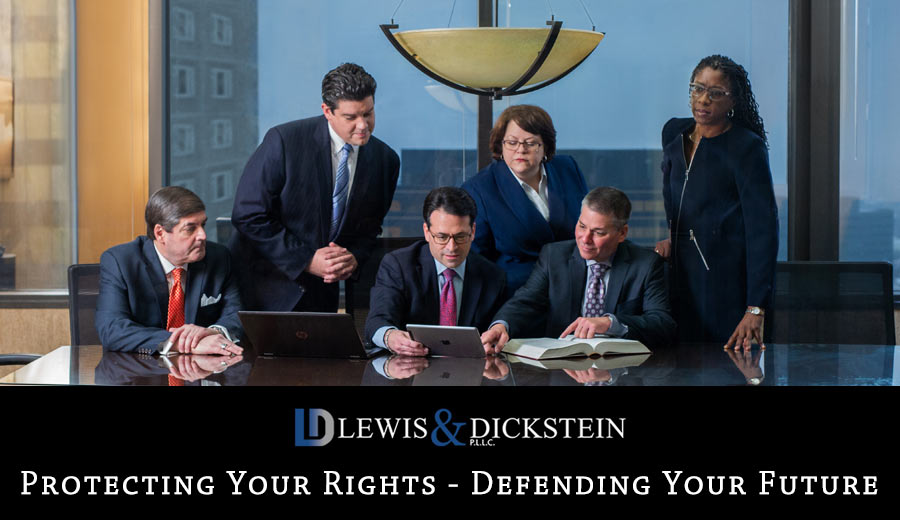 Retail Fraud Defense Attorneys Getting Charges Dismissed
Michigan's premier criminal defense law firm, LEWIS & DICKSTEIN, P.L.L.C., strikes again with a dismissal of all charges on a Retail Fraud in the 37th District Court in Warren, Michigan.  The City of Warren, Michigan, is in Macomb County.
Our client, who is a current medical student, was charged with retail fraud in the 37th District Court. Although our client is honest, a fantastic student, and comes from a strong, successful family, he was under incredible pressure. As we have found with countless clients in the past, people who are successful, honest, hard-working, and intelligent get involved in retail fraud cases when they are under incredible stress and are having difficulty coping with their situation.
Through creative thinking, powerful negotiating, and persuasive advocacy, we got the prosecutor to agree to a dismissal of all charges and convinced the judge to enter the Order for Dismissal.
Recognized Lawyer Handling Retail Fraud Defense in Macomb County and Throughout Michigan
The team of retail fraud defense lawyers with LEWIS & DICKSTEIN, P.L.L.C. have successfully handled over one thousand retail fraud felony and misdemeanor cases in Southeastern Michigan. We appear regularly in Macomb County, Oakland County, Washtenaw County, Wayne County, and Livingston County. We are well known and respected for doing whatever is necessary to maximize our client's chances of obtaining a dismissal and making sure they do not serve time in jail.

Avoiding Jail and a Conviction When Charged with Retail Fraud
Most instances of retail fraud are not motivated by greed or dishonesty. In almost every instance of retail fraud, the accused person is educated, has little or no criminal history, has a good family, was under severe stress or anxiety, and didn't feel he or she could or should discuss their feelings with family or friends. In these cases, taking the merchandise was not premeditated; it was impulsive, thoughtless, or a genuine mistake. Although a prosecutor and judge may be inclined to focus on punishment, including jail time, an experienced retail fraud defense lawyer can turn the tables and persuade the government to consider rehabilitation or the dismissal of charges.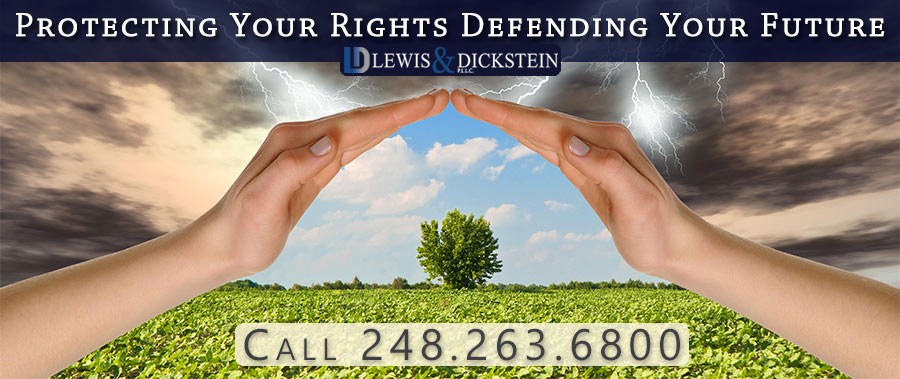 Free Consultation for Retail Fraud Charges
The defense lawyers with LEWIS & DICKSTEIN, P.L.L.C. have decades of experience successfully defending thousands of clients charged with retail fraud and other theft-related felony and misdemeanor charges. They have an unparalleled track record of achieving dismissals and lenient sentences. If you call us, we will take the time to hear your version of what happened, answer all of your questions, and address each of your concerns. If you retain LEWIS & DICKSTEIN, P.L.L.C. to protect and defend you, you will have a team of lawyers, paralegals, and experts who will collaborate and work together to achieve the best possible outcome for you.
Call us today at (248) 263-6800 for a free consultation, or complete a Request for Assistance Form and we will contact you promptly.
We will find a way to help you and, most importantly,
we are not afraid to win!