A Father's Right To His Children
If the court does not take a father's rights to his children seriously, he will need a strong, fearless advocate in court. If a father's attorney is unwilling to fight for their client, no one else will.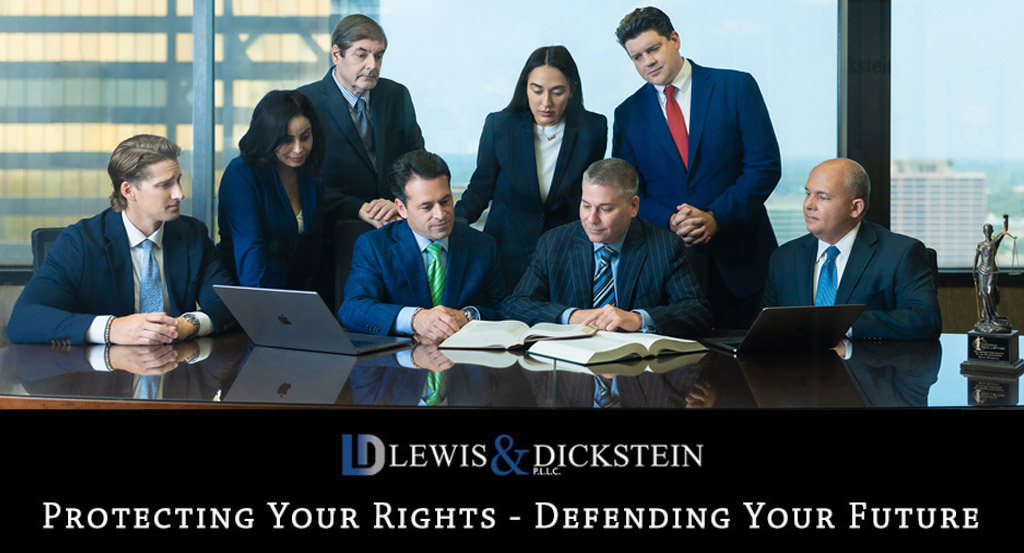 What You Need to Know About a Father's Right to His Children
The Michigan Supreme Court recently refused to hear an appeal from a man who wanted legal rights to HIS DAUGHTER. Under Michigan law, if a child is born to a married woman, the child belongs to the mother's husband, even if the father is a different man. Essentially, the biological father has NO rights. WHAT?! Yes, that apparently is the law. A father's right to his children is constantly under attack in Michigan courts. Without aggressive, reputable representation, a dad might feel like he is constantly fighting an uphill battle in court.
Anthony Pecoraro of the Buffalo, N.Y., area was denied legal rights to his child because the mother was married to another man when the girl was born in 2002. Pecoraro's appeal to the Michigan Supreme Court led to a 3-3 tie among the justices last week that resulted in an affirmation of the lower court ruling. In other words, the lower court's decision that the biological father has no right to his children stands. Justice Brian Zahra, the 7th justice, didn't participate because he was the judge when on the case when he was on the Michigan Court of Appeals.
The State of Michigan should be ashamed! Father's rights lawyers must not stand for this injustice and be willing to fight!
How does a father get custody of his children?
The truth is that many cases where fathers lose the rights to their children are a result of inept and inadequate legal counsel. The odds are stacked against fathers fighting for custody or visitation with their children unless their lawyer is the best in the courtroom! In Michigan, especially in Oakland, Wayne, Macomb, Washtenaw, and Livingston Counties, family law judges are known for bending over backward to help mothers, even ones with addiction, mental health, and anger issues. Although it may be an uphill battle, a father can win in court if his attorney is incredibly well prepared, willing to do whatever it takes to win, and is very experienced.
There are 12 factors that judges are supposed to consider when determining a child's best interest. The factors a judge might consider when determining a father's right to his children include:
(a) The love, affection, and other emotional ties existing between the parties involved and the child.
(b) The capacity and disposition of the parties involved to give the child love, affection, and guidance and to continue the education and raising of the child in their religion or creed, if any.
(c) The capacity and disposition of the parties involved to provide the child with food, clothing, medical care, or other remedial care recognized and permitted under the laws of this state in place of medical care, and other marital needs.
(d) The length of time the child has lived in a stable, satisfactory environment, and the desirability of maintaining continuity.
(e) The permanence, as a family unit, of the existing or proposed custodial home or homes.
(f) The moral fitness of the parties involved.
(g) The mental and physical health of the parties involved.
(h) The child's home, school, and community record.
(i) The reasonable preference of the child, if the court considers the child to be of sufficient age to express a preference.
(j) The willingness and ability of each party to facilitate and encourage a close and continuing parent-child relationship between the child and the other parent, or the child and the parents.
(k) Domestic violence, regardless of whether the violence was directed against or witnessed by the child.
(l) Any other factor the court considers relevant to a particular child custody dispute.

How do you know how to pick a family law lawyer to fight for the father's rights and win?
No lawyer can guarantee or promise any specific outcome in a family law case. If an attorney does offer a guarantee or promise, you should hang up the phone immediately or leave that person's office because they are willing to lie to you to be hired for your case. To be successful in court, especially when fighting to protect a father's right to his children, you will need a highly respected attorney with a reputation for providing quality, credible and persuasive arguments in court. If an attorney makes promises or claims to be the best family law lawyer, they probably have no credibility in the courtroom. When a father is fighting to protect his right to his children, there is no room for errors and no second bites at the apple. Things must be done right the first time.
Before hiring a lawyer, getting a referral from a lawyer knowledgeable about the county where your divorce is pending is best. It would be best if you took the time to vet that person by reviewing online reviews and having a face-to-face meeting. Your children are likely the most important thing in your life, and you should not decide without the benefit of meeting someone personally to review your case.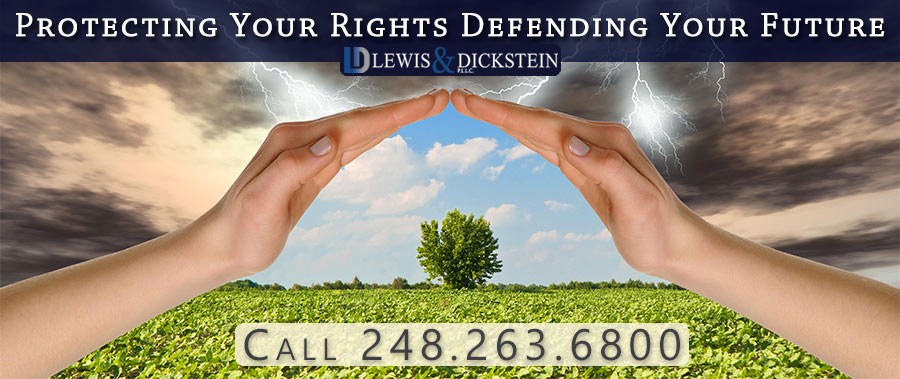 Can LEWIS & DICKSTEIN, P.L.L.C. help you find the best divorce or family law lawyer to help you?
Yes! Although we do not handle family law or divorce cases, we work with several of the best, well-respected family law lawyers in Oakland County, Wayne County, Macomb County, Washtenaw County, Livingston County, and throughout Michigan. Because we handle so many domestic violence, criminal sexual conduct, domestic strangulation, and child abuse cases, we have the opportunity to work with and collaborate with countless family law attorneys. Based on our experience with these attorneys, we have identified the attorneys with an excellent reputation and a track record of winning for fathers and understanding the significance of a father's right to his children.
If you are looking for a lawyer that will faithfully and fearlessly fight to protect you and your children, call us today, and we will be able to point you in the right direction. Do not trust your fate with the lowest bidder! You deserve to have a lawyer by your side that will do what is necessary to win for you, and we can help you find a top family law lawyer.
Call us today at (248) 263-6800 for a free consultation or complete an online Request for Assistance Form. We will contact you promptly and find a way to help you.
We will find a way to help you and, most importantly,
we are not afraid to win!