The Ten Commandments of Hiring a Criminal Defense Attorney
1) Hire an attorney who only does criminal defense.
Never hire an attorney who is a "general practice" attorney or one who also takes business, probate, or personal injury cases, for instance. You want a brain surgeon to do your brain surgery, not a general practice doctor. A "jack-of-all-trades" lawyer is likely one who is not an expert at anything.
2) Research the attorney online.
You can begin by simply Googling the lawyer's name. Next, go to AVVO and see what can be found about them there. Read feedback from former clients to determine if the lawyer seems like a good fit for you.

3) Check with the State Bar of Michigan to see what information they have about the attorney.
If the State Bar has disciplined a lawyer, that means that a group of lawyers has determined that the attorney acted unethically. Although a disciplinary action doesn't always mean you should avoid a lawyer, it is undoubtedly a red flag that should make you cautious.
4) Visit the attorney's website.
See what the attorney has to say. Do you like what you see? Does it seem informative? If the website shows under "areas of practice" that the attorney handles cases other than criminal matters, that is a warning sign that the lawyer is not a specialist. A website that is disorganized, rambling, and unhelpful is probably a reflection of the lawyer who maintains it. On the other hand, a well-crafted, helpful, and polished site likely will be a reflection of the law firm and its attorneys.
5) Determine the accessibility of the attorney.
Are they willing to take your calls, and do they promptly call you back when they are legitimately not available and you leave them a message? Are they willing to meet with you if you genuinely have an issue to discuss that concerns you? If not, have they explained why a meeting is not necessary and answered your questions? A good lawyer will understand that a person charged with a felony or misdemeanor is going to be concerned and anxious. The lawyer should not be an additional source of anxiety because he or she fails to return call, answer questions, or take the time to put your mind at ease.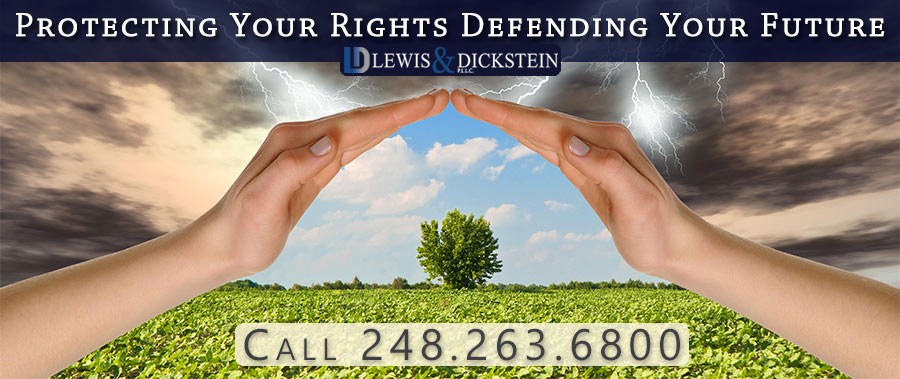 6) Hire an attorney who utilizes a written fee agreement stating what services you can expect to receive in return for your money.
There is never a legitimate reason for an attorney not being willing to have a contract of employment that explicitly states all of the attorney fees that may be charged. You do not want to be in a situation where you've spent a small fortune on a lawyer and then he or she keeps coming back for more. A written contract is preferable because it will spell out precisely what is expected from the lawyer and the client. A great lawyer is not going to come cheap. The old maxim, "you get what you pay for," applies to lawyers. A good, respected, and successful lawyer is going to charge a fee that reflects his level of achievement and reputation in the legal community.
7) Never hire an attorney who insists on being paid only in cash.
A lawyer should never insist on cash payments or checks made payable to "cash" or the lawyer's name. If a lawyer is willing to violate the law, he or she cannot be trusted to be ethical in your representation. Judges and prosecutors know which lawyers are not to be trusted and, on the other hand, which ones have established credibility and integrity. If you want your lawyer's arguments for dismissal or reduction of the charges to be taken seriously, you will want a lawyer who is not just considered to be a formidable adversary by the prosecutors but someone who is also respected.
8) Hire an attorney who appears to genuinely care about what you have to say and sincerely listens to you.
You want to have a lawyer that cares about you. This means way more than someone who cares about your money or how fast they can get rid of your case. Attorneys are in business and have to earn a living and pay their bills. That is understood; however, he or she must also deeply care about clients and be motivated to do whatever is necessary to get their client the best possible outcome without regard to any personal benefit to the lawyer.
9) Hire a law firm, not a lawyer.
Why hire one lawyer when you can get a team of lawyers working for you and collaborating to provide you the best possible defense. You will want an attorney who takes the lead in your case but you will want that lawyer to have a team behind them to offer you support, coordinate a powerful defense, brainstorm for important issues, and use their combined reputations to put forth the most vigorous defense possible. A solo-practitioner simply cannot mount the same defense as several experienced, tenacious lawyers who are working in unison.
10) Trust your gut.
In the final analysis, you will know if you are talking to the right lawyer for you. Only you know what lawyer makes you feel confident and comfortable.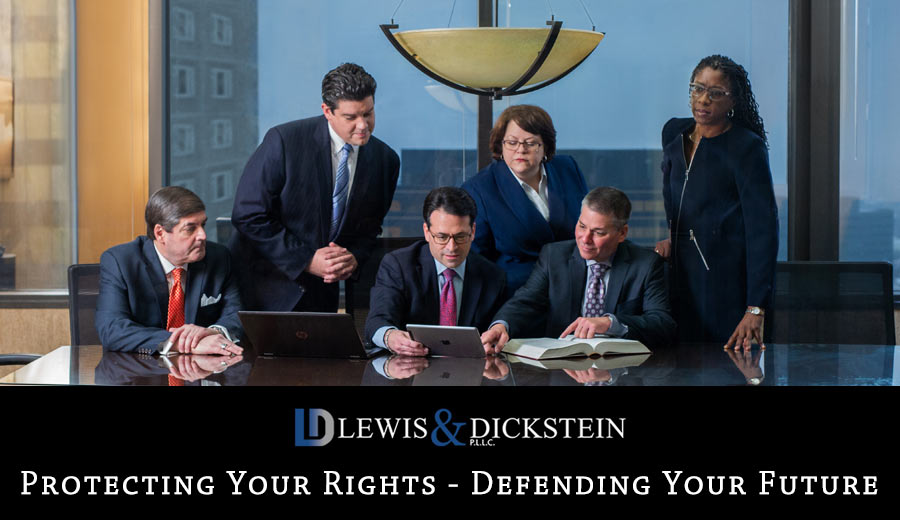 If someone has accused you or a loved one of committing a felony or misdemeanor criminal offense, or if you have been charged with a crime in state or federal court, you will want to have the most powerful, persuasive advocate on your side. The Defense Team with LEWIS & DICKSTEIN, P.L.L.C. has decades of experience successfully defending clients and an unparalleled track record of success in court. We have a team of lawyers who work together on every case so that the client can be assured that he or she is getting the best defense possible. When it seems like all hope is lost, we will find a way to help you.
Call us today at (248) 263-6800 or complete a Request for Assistance Form, and a seriously experienced lawyer will promptly contact you.