Firearms, Guns, and Weapon Charges Defense Attorneys
We understand that money is valuable, and anything you spend on legal fees is less you can save for your family. We also understand that having expert criminal defense representation to help you get the best possible result is an invaluable investment.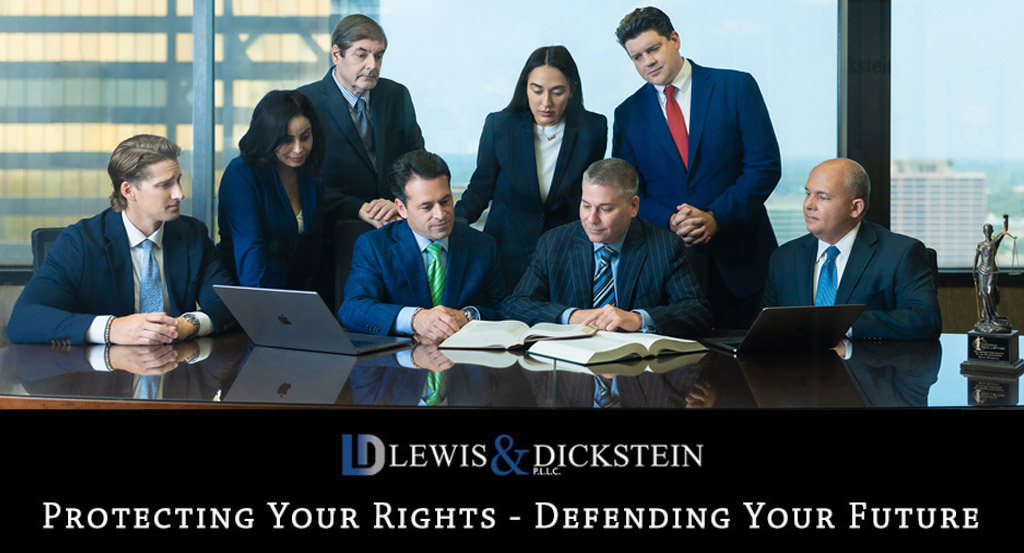 Best Weapon Charges Defense Lawyers for Wayne County
If you face weapon charges in Wayne County, the prosecutor and the judge will take your case very seriously. You are in big trouble if you have a defense attorney that is not just as serious. The Wayne County weapon charges lawyers with LEWIS & DICKSTEIN, P.L.L.C. has decades of experience successfully defending clients charged in Wayne County with felony and misdemeanor weapon charges. We will take your case seriously and do whatever is necessary to give you the best possible defense.
What is a "weapon" in Michigan?
There are two types of weapons. The first type of weapon is objects designed for use as a weapon, like knives, swords, tasers, pistols, rifles, and other firearms. The second type of weapon includes items not designed to be weapons but used to inflict bodily harm or physical damage. Examples of the second type are limitless, but courts find various things used as weapons, including baseball bats, pipes, dishes, pots and pans, cars, and more. In cases where the government claims the defendant used an object as a "weapon," a savvy weapon charges defense lawyer in Wayne County might be able to successfully persuade the court or a jury that the item does not qualify as a weapon.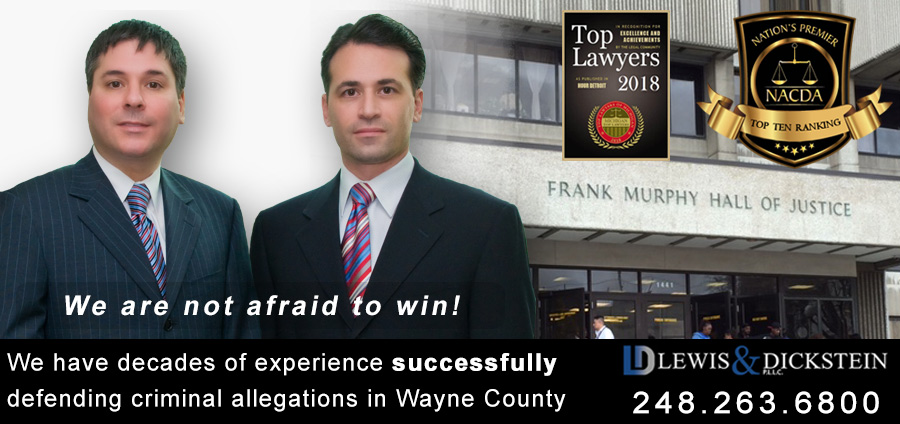 Weapon Charges in Wayne County
Carrying a Concealed Weapon – A person carries a concealed weapon when he has a weapon in his clothing that is not visible, in a container that is not visible, or in a vehicle that is visible or not. The maximum possible sentence for CCW is 5 years in prison and up to 5 years on probation.
Illegal Discharge of a Weapon – A weapon fired recklessly or unsafely is unlawful. Examples include firing a gun to celebrate a holiday, shooting a firearm inside of a building, or firing the weapon in a crowded area can all result in the illegal discharge of a weapon charge. In some cases, someone might have accidentally discharged a gun, but the prosecutor brings charges because they believe they intentionally fired it.
Felon in Possession of a Firearm – A person with a prior state or federal felony conviction may not possess a firearm unless they have had their civil rights restored. Possession of a firearm by a felon is punishable by up to 4 years in prison and 5 years on probation.
Carrying a Firearm or Dangerous Weapon with Unlawful Intent – It is illegal in Michigan to possess a pistol or other firearm, a pneumatic gun, dagger, dirk, razor, stiletto, or knife having a blade over 3 inches in length, or any other dangerous or deadly weapon or instrument with the intent to commit a crime against another person. This offense carries a maximum prison sentence of up to 5 years.
Illegal Possession of a Firearm – There is no charge called "Illegal Possession of a Firearm"; however, people often use this generic phrase to refer to a charge of Carrying a Concealed Weapon, Possession of a Firearm by a Felon, or Possession of a Firearm During the Commission of a Felony. If you have a question about your charge and need clarification, a weapon charges lawyer in Wayne County can help you.

Possession of Firearms on Certain Premises – It is against Michigan law to carry a firearm or gun into specific buildings, including hospitals, courthouses, post offices, and schools. Although many people do not realize this prohibition extends even to those with a lawful concealed weapons permit (CPL). Possession of a firearm on prohibited premises can result in a misdemeanor charge and jail time of up to 90 days.
Felony Firearm – A conviction for using a firearm during the commission of a felony results in mandatory prison time. A first offense carries a mandatory sentence of 2 years in prison that runs consecutive (before or after) any other sentence imposed. These cases are severe, and only a highly qualified and experienced weapon charges lawyer for Wayne County has a chance of successfully defending against this type of charge.
Possession of an Illegal Weapon – It is legal in Michigan to possess certain "weapons" such as pepper spray, knives, hunting rifles, etc. On the other hand, certain weapons are illegal, and merely possessing such weapons is a felony punishable by prison time. Examples of per se unlawful weapons include machine guns, grenades, pipe bombs, brass knuckles, and chemical weapons.
Manufacture or Sale of an Illegal Firearm or Accessory – It is illegal in Michigan to manufacture or sell a machine gun, silencer, metallic knuckles, gas weapon, and much more. The manufacture or sale of any of these items is a serious felony that will likely result in prison time without a very aggressive defense.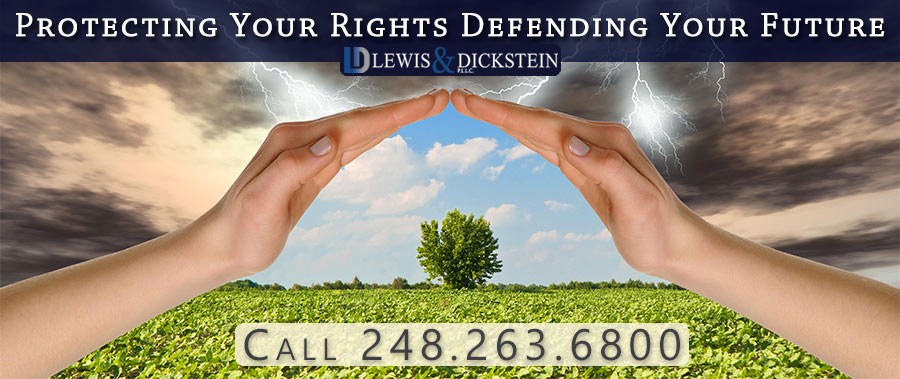 Weapon Charges Defense Lawyers in Wayne County – Your Best Defense Starts Here!
The Wayne County Prosecutor's Office handles weapon and firearms cases differently than any other county in Michigan. For example, the prosecutor has a special "Gun Board" with policies and practices that only an adept and skilled lawyer would know how to navigate successfully. Each weapon charges lawyer for Wayne County with LEWIS & DICKSTEIN, P.L.L.C. has decades of experience working with Wayne County prosecutors in getting weapon charges dismissed and reduced. We have achieved unparalleled success in helping clients avoid jail and convictions in many cases.
If you need assistance from highly experienced, aggressive, and effective Michigan Weapon Charges Defense Attorneys, please call us for a free consultation and confidential case evaluation.
Call us today at (248) 263-6800 for a free consultation or complete a Request for Assistance Form. We will contact you promptly and find a way to help you.
We will find a way to help you and, most importantly,
we are not afraid to win!