Detroit Metro Airport Checkpoint Violations
In most cases, a Wayne County Airport checkpoint violation does not have to result in a conviction, lost civil rights, forfeiture of property, or other potential consequences of a criminal charge. Here is what you need to know.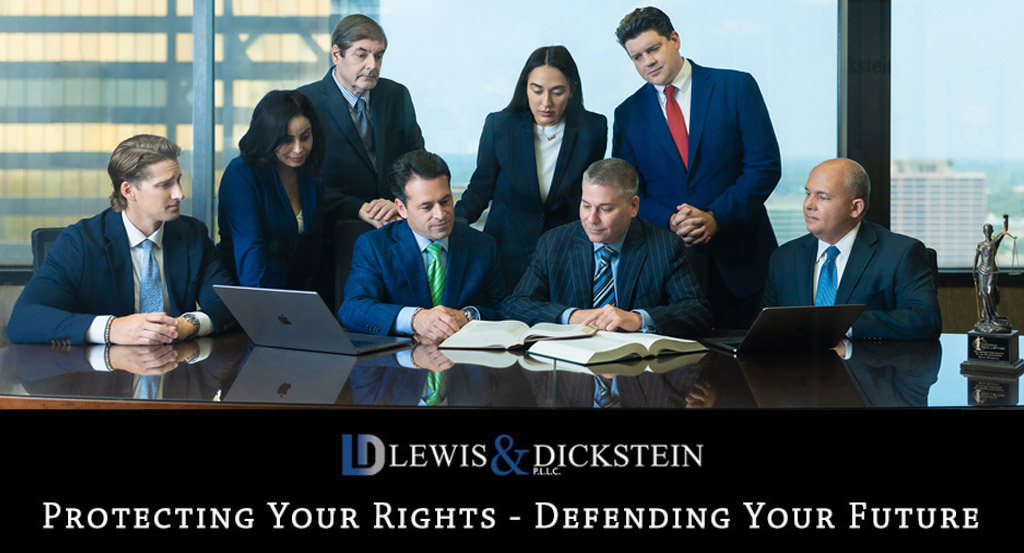 What You Need to Know About Wayne County Airport Checkpoint Violations
Everyone entering the Detroit Metro Airport must comply with local, state, and federal laws, including all Wayne County Airport Authority (WCAA) Ordinances. Various local and federal police agencies guard airports and borders, including US Customs and Border Protection, Homeland Security, TSA, and the Wayne County Sheriff's Department. There are many laws governing the flow of people and goods traveling through airports and borders, some permitting random searches of anyone, their car, or their luggage. Suppose a search turns up unlawful items (such as narcotics or stolen property) or any forbidden items (like a firearm in carry-on luggage). In that case, the government will likely bring criminal charges, ranging in severity from a misdemeanor to a felony. Most criminal violations at the Wayne County Airport are called "checkpoint violations."
Prohibited Items at the Airport
The TSA has strict regulations regarding prohibited items in designated areas of an airport. The Prohibited Items List includes weapons and other items considered dangerous. Civil and criminal penalties may apply to any individual possessing prohibited items in a restricted area without an appropriate authority's prior approval. A person caught with a prohibited item at the Wayne County Airport, such as a gun or knife, may face a checkpoint violation and any of the following consequences:
TSA Notice of Violation for civil penalties.
TSA referral for State or Federal criminal charges.
A misdemeanor checkpoint violation charge in the 34th District Court.
A ban from traveling by plane or entering an airport.
All of the above
34th District Court Handles Airport Checkpoint Ordinance Violations
The 34th District Court in the City of Romulus, Michigan, has jurisdiction over all felony, misdemeanor, and ordinance violations, arising out of the Wayne County Airport. We have a 100% record of getting misdemeanor checkpoint violations dismissed or reduced at the 34th District Court, located at 11131 Wayne Road in Romulus, Michigan. In almost all cases, the judges of the 34th District Court permit our attorneys to appear on behalf of clients who do not reside close to Metro Airport or are not United States citizens. Penalties for a misdemeanor or ordinance violation conviction can range from 90 days to one year in jail and up to two (2) years of probation.
Felony Wayne County Airport Checkpoint Violations
The most severe Wayne County Airport checkpoint violations are felonies. A felony is an offense carrying a possible sentence of prison time and years of probation oversight. The Defense Team with LEWIS & DICKSTEIN, P.L.L.C. has successfully represented thousands of clients on felony charges in the 34th District Court and courts throughout Michigan. A felony conviction arising from an airport checkpoint violation can result in a lifetime ban on airplane travel in the United States.

The Most Common Checkpoint Violations
Frequently charged checkpoint, misdemeanor, and felony violations at the Wayne County Airport include:
Types of Dangerous Weapons
Firearms;
Explosives;
Knives;
Razors;
Slingshots;
Spring sticks;
Metal knuckles;
Blackjacks;
Sand clubs;
Sandbags;
Bows and arrows;
Certain flailing instruments;
Throwing stars;
Stun guns; and
Other shock devices.
Airport Behavior Crimes
Doing any of the following at the airport can result in criminal charges:
Failing to promptly and without delay comply with a lawful order from a police officer at the airport;
Failing to promptly comply with a lawful order from the owner or operator of an aircraft to leave the plane;
Arguing with airport personnel about storing, keeping, handling, using, dispensing, or transporting any prohibited materials such as explosives, gasoline, or alcohol, even if the substance is not illegal to possess outside the airport;
Arguing with airport personnel about tampering with Automatic External Defibrillator (AED) equipment;
Interfere with, assault, threaten, or intimidate screening, inspection, or any other Airport Security personnel in the performance of their duties;
Divulging sensitive security information to individuals who do not have an operational need for that information in the course of arguing with airline employees or airport personnel;
Prohibiting someone from entering a public area of the airport during your argument;
Make any fraudulent or intentionally false statement, even if you are engaged in an argument;
Erect, post, distribute, or display signs, bills, leaflets, or other visual or auditory advertising matter upon Airport premises, for which a penalty is a misdemeanor; and
Arguing with airport personnel about your activities involving picketing in public areas.
A Conviction for a Wayne County Airport Checkpoint Violation Can Jeopardize Travel Rights, Citizenship, and Deportation
Someone's international travel rights and lawful status in the United States are at risk when facing a Wayne County Airport checkpoint violation. A felony or a crime involving moral turpitude, such as assault, retail fraud (shoplifting), etc., can result in immigration consequences such as deportation and denial of citizenship.
4th Amendment to the United States Constitution
The 4th Amendment to the U.S. Constitution safeguards people against unreasonable government intrusions and searches. It does not apply to border searches or searches at the Wayne County Airport. Border searches by law enforcement agents are legal without a warrant or compelling evidence within 100 miles of international borders. In most cases, a defendant cannot raise an illegal search to defend against a Wayne County Airport checkpoint violation.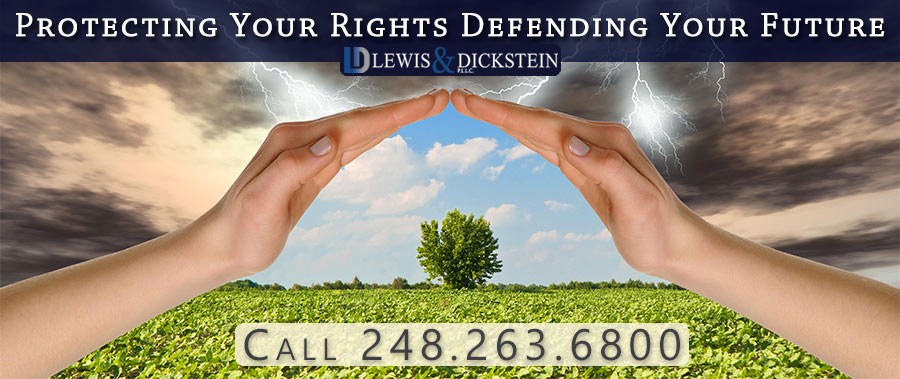 Top Attorneys Defending Wayne County Airport Checkpoint Violation Charges
The criminal defense attorneys with LEWIS & DICKSTEIN, P.L.L.C. have extensive experience defending clients against alleged Wayne County Airport checkpoint violations, misdemeanors, and felonies. With decades of experience, we have an unparalleled track record of achieving extraordinary results for our clients. By using a unique team approach, we can achieve outcomes for clients that consistently exceed their expectations. The qualities you can expect from our Team include the following:
outstanding communication,
dedication and loyalty,
fearless courtroom advocacy,
honest assessments of available options,
respectful and compassionate treatment, and
tenacious, zealous representation.
The bottom line is that our Wayne County Airport checkpoint violation attorneys will do everything reasonably possible to get you the best outcome. If you call us for a free consultation, we will take the time to answer your questions, address your concerns, and work with you to develop a winning strategy.
Call us today at (248) 263-6800 for a free consultation or complete an online Request for Assistance Form. We will contact you promptly and find a way to help you.
We will find a way to help you and, most importantly,
we are not afraid to win!