Effective, Aggressive, and Zealous Weapons Charges Defense
A weapon-related criminal conviction can have harsh and long-lasting consequences on a person's life, liberty, finances, and family. Your defense lawyer must do everything possible to help you.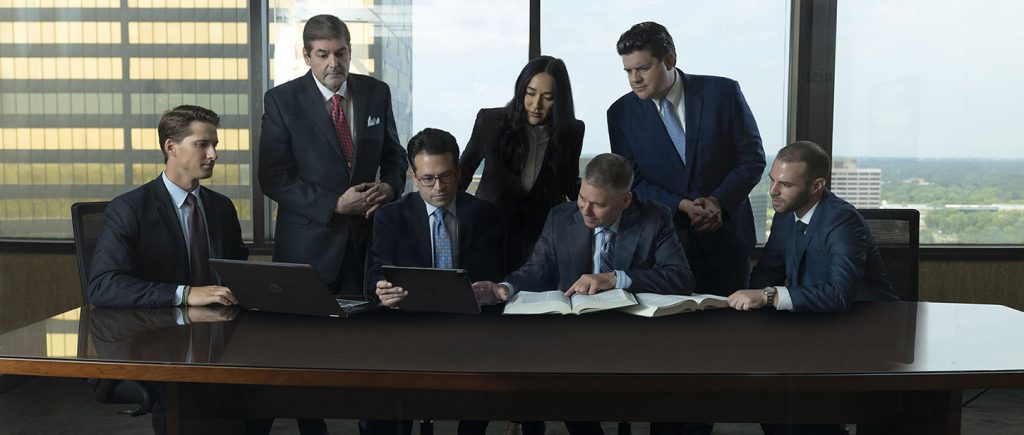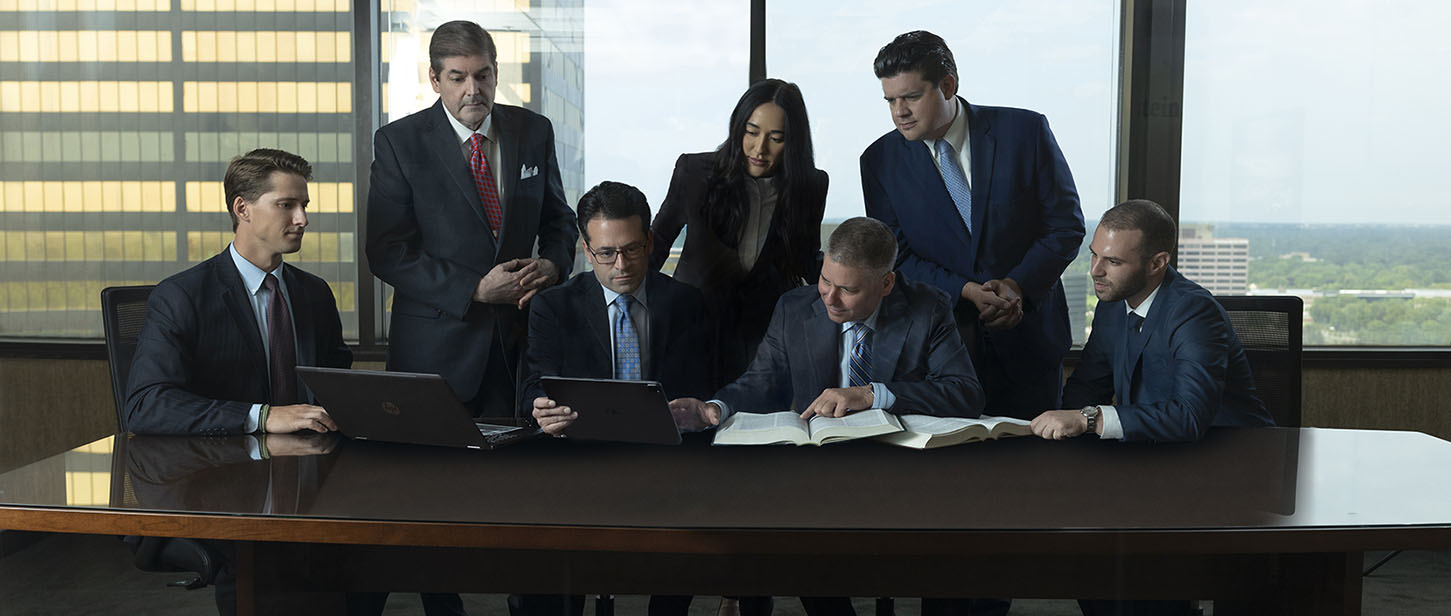 Top-Rated, Affordable Defense in Troy and Oakland County
At LEWIS & DICKSTEIN, P.L.L.C., we understand that money is valuable, and anything you spend on legal fees is less that you can save and use for your family. Likewise, we also understand that having expert criminal defense representation and doing what is necessary to help you get the best possible result is a valuable investment. If you face felony or misdemeanor charges in Troy, you will want the best weapons charges lawyer in Troy to protect and defend you.
If you require assistance from a highly experienced, aggressive, and effective Michigan Criminal Attorney, please call us for a free consultation and confidential case evaluation. We will find a way to help you, and most importantly, we are not afraid to win!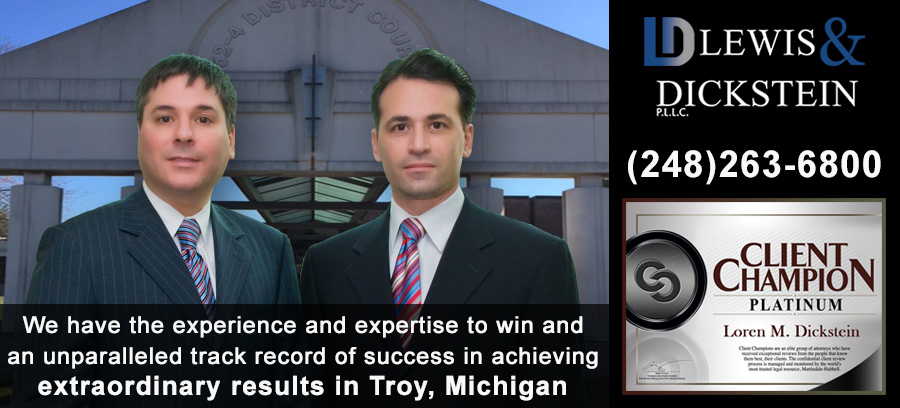 Weapons Charges and Offenses in Troy, Michigan
Carrying a Concealed Weapon
Carrying a concealed weapon without a license, or carrying a weapon in a car, is a felony punishable by up to 5 years in prison and substantial fines. This offense, although often innocuous, is treated seriously by courts and prosecutors. It is not uncommon for defendants without retained counsel to end up stuck in jail awaiting court because of an unnecessarily high bond. In many cases, defendants charged with CCW are innocent, and a good weapons charges lawyer in Troy can get the charges dismissed.
Illegal Possession of a Firearm
Illegal possession of a firearm can refer to several instances and is probably not a charge but a generic phrase covering one or more other offenses. Carrying a concealed gun without a concealed carry permit or concealed pistol license (CPL) is one example (this would probably be charged as carrying a concealed weapon). Others could be "felon in possession of a firearm" (having a gun if you have a felony on your criminal record) or felony firearm (carrying a gun at the time that you commit a separate, unrelated, felony crime).
Felon in Possession of a Firearm
In Michigan, a convicted felon is forbidden from carrying a gun unless they have undergone a rigorous process to restore their gun rights. A felon found in possession of a gun is subject to felony charges. A felon's right to possess firearms may be automatically restored for some offenses, and other convictions require a court order to restore gun rights.
Possession of Firearms on Certain Premises
It is against Michigan law to carry a gun into certain buildings. These laws apply to long guns and pistols. These prohibited buildings including banks, churches, daycare facilities, courts, hospitals, theatres, and establishments licensed under liquor control. This prohibition extends even to those with a lawful concealed weapons permit (CPL). A violation of possessing a weapon in a prohibited business can result in misdemeanor charges and jail time of up to 90 days.
Carrying a Dangerous Weapon with Unlawful Intent
If someone is found to possess a weapon, including a gun, that they intended to use unlawfully or in the commission of a crime (even a misdemeanor), they could be charged with this felony. It is a very serious crime punishable by up to five years in prison.
Illegal Discharge of a Weapon
Even registered, legal gun owners can be charged for what is deemed "reckless" or "unsafe" firing of that weapon. Firing a gun to celebrate a holiday, inside a building, in a crowded area, or even just outside in a residential neighborhood can result in a charge for illegal discharge of a weapon. If death or serious bodily injury occurs due to an illegal or reckless discharge of a firearm, the maximum possible prison sentence is greater.
Illegal Weapons
Not all weapons are guns. Some knives, pepper spray, brass knuckles, and tasers are examples of weapons that are not firearms. Not all weapons are legal in Michigan, and anyone found carrying a prohibited weapon is subject to serious felony charges. If the weapon is concealed or in a car, there may be multiple felonies that are charged. Facing prosecution in the 52-4 District Court is harrowing. It takes an experienced, savvy criminal defense lawyer to seek an extraordinary plea bargain, sentence, or the dismissal of all charges.
Felony Firearm
Felony firearm refers to the crime of carrying a firearm while another felony is being committed (or attempted). Felony firearm is a separate felony charge from the felony committed when the defendant possessed the weapon. A felony firearm conviction carries a mandatory two-year prison sentence that follows any other convictions. This means that a sentence for felony firearm conviction does not start until any other prison sentences are concluded. Another word for this is consecutive sentencing.
Larceny of a Firearm
An accusation of stealing a firearm is a felony charge that may result in a sentence of up to 5 years in prison.
Brandishing a Firearm
It is illegal under certain circumstances to display a firearm, even if not pointed at someone. This offense is referred to as brandishing a firearm and may result in a sentence of up to 90 days in jail.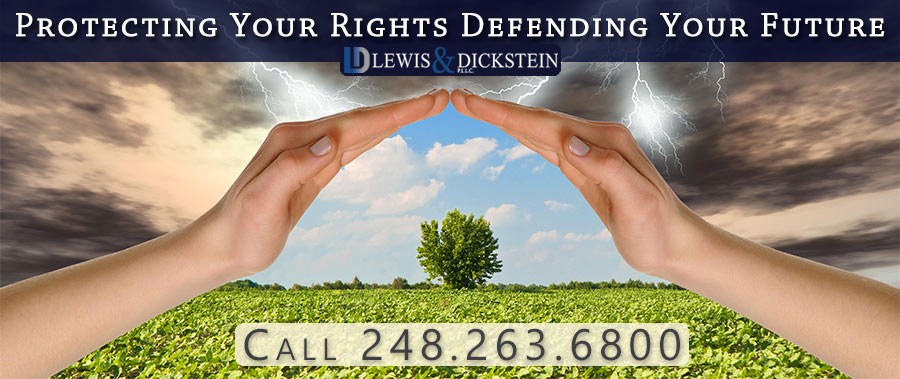 A Criminal Conviction Can Be Life-Changing – Only Trust an Experienced Weapons Charges Defense Lawyer in Troy
In addition to jail and employment problems, a criminal conviction can result in losing your driver's license, child custody changes, civil lawsuits, damage to your reputation, etc. We know that you want someone who will represent you like they would their own family member. This is the care and dedication you will get from LEWIS & DICKSTEIN, P.L.L.C. We have an unparalleled track record for winning in Troy and Oakland County, Michigan. Do not hesitate to call us for a free consultation with an experienced weapons charges lawyer in Troy, Michigan.
Call us today at (248) 263-6800 for a free consultation or complete a Request for Assistance Form. We will contact you promptly and find a way to help you.
We will find a way to help you and, most importantly,
we are not afraid to win!