35th District Court in Plymouth Township
The Plymouth District Court serves Canton, Northville Township, Northville City, Plymouth Township, and Plymouth City.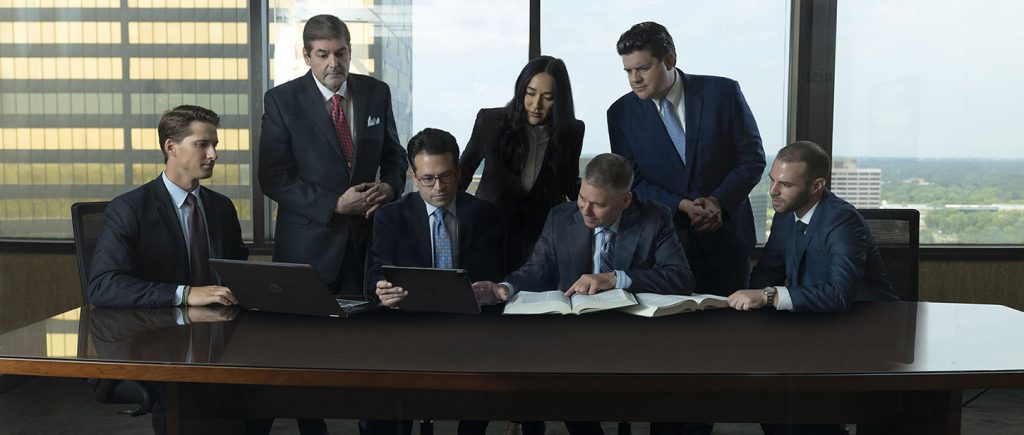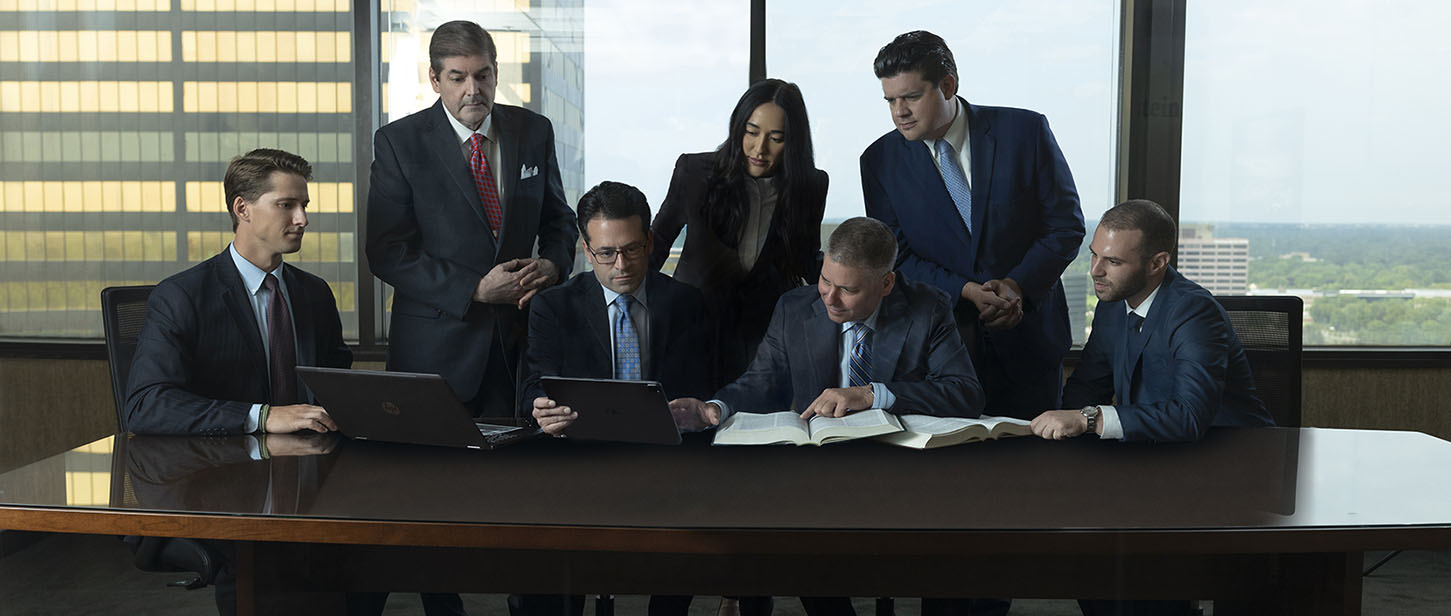 Plymouth District Court Location and Important Information
The 35th District Court in Plymouth is located at 660 Plymouth Road and serves Canton, Northville Township, Northville City, Plymouth Township, and Plymouth City. The jurisdiction of this District Court reaches throughout upper Wayne County. The court processes approximately 36,000 cases each year. The majority of their cases are misdemeanors and felonies.
As with most district courts, the court has three departments. Civil division for legal disputes, traffic and criminal for tickets and criminal offenses, and a probation department for court supervision. Because they are a District Court, they are considered a court of limited jurisdiction, and only certain types of cases may remain there for processing, such as misdemeanors. For instance, a felony matter must be transferred to the Wayne County Circuit Court after some preliminary proceedings. There are three judges at this District Court.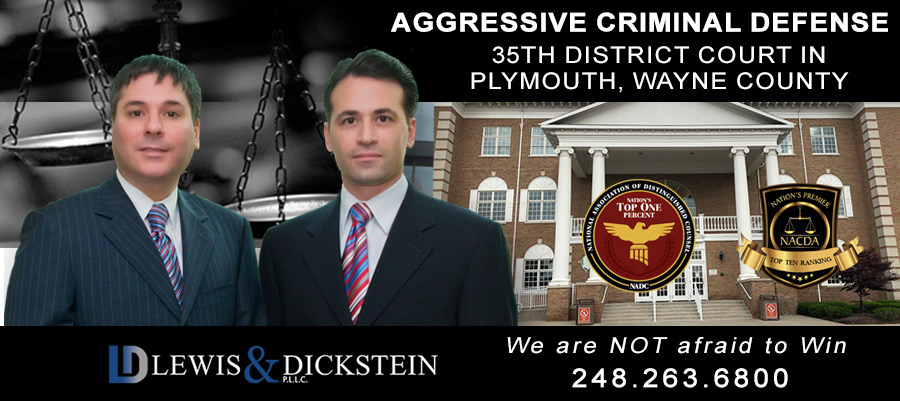 The Judges as the 35th District Court in Plymouth
Judge Michael Gerou
Michael Gerou was elected to serve as a 35th District Court Judge in November of 2002. Judge Gerou is also the Sobriety Court Judge in the 35th District Court. He also supervises and mentors legal interns at the court. Judge Gerou created the Teenage Choices and Legal Consequences pamphlet designed to help young offenders make better choices. He practiced law for more than 16 years before becoming a judge.
Judge Gerou earned his Bachelor's degree from Eastern Michigan University and his law degree from the University of Detroit School of Law and has attended the National Judicial College. He is a member of the Michigan Bar Association; Michigan District Judges Association; the Suburban Bar Association; American Judges Association; a past president of the Wayne County District Judges Association; member of the Catholic Lawyers Society; serves on the board of the Incorporated Society of Irish-American Lawyers and is a graduate of both Leadership Plymouth and Leadership Canton programs.
Judge Ronald Lowe
Judge Lowe has served the 35th District Court since January of 1995. In his early years on the bench, he assisted in or oversaw the drafting and implementation of the domestic violence program, the creation of our Law Day activities, the expansion of its outreach programs, the drafting of the court's juvenile court procedures, and the implementation of a formula for the payment of indigent attorney fees that has virtually resulted in generating revenues that fully fund the public defender.
Judge Lowe graduated from Plymouth-Salem High School. He received his undergraduate degree from Hillsdale College and his law degree from Thomas M. Cooley Law School. He currently serves as the Chair of the Center for Civic Education Through Law. He is a past President of the Michigan District Judges Association and the Thomas M. Cooley Law School Southeastern Michigan Alumni Association. He has served on the Michigan Judicial Institute and the Secondary Schools Civic Curriculum Project of the Open Justice Commission of the State Bar of Michigan. He is a past Chair at the Law-Related Education Committee of the State Bar of Michigan.
Judge James Plakas
On November 4, 2008, at the age of 40, Jim Plakas became the sixth individual elected to the bench at the 35th District Court.
Judge Plakas used to be a Prosecutor, Assistant City Attorney, Criminal Defense Attorney, and Civil Litigator. He represented his clients in numerous District and Circuit Courts throughout Michigan, Federal District Courts in Michigan and Arkansas, and the U.S. 6th Circuit Court of Appeals in Cincinnati.
He obtained a Bachelor of Science Degree from Central Michigan University and his Juris Doctor from the University of Detroit School of Law.
Judge Plakas has been admitted as qualified to practice before the Supreme Court of the United States. He is a Member of the American Judges Association, the American Bar Association, and the Hellenic Bar Association. Judge Plakas has been a Licensed Builder with the State of Michigan since 1995.

Serious About Crime
The judges in the 35th District Court are intense, and they take criminal offenses very seriously. This is not one of those courts where you can slip in and out with a slap on the wrist and a fine. They have a strong focus on providing a deterrent to discourage re-offending. This court has two specialty courts: Sobriety Court and Domestic Violence Court. Specialty courts are designed to avoid re-offending. Your best defense against a tough sentence, even jail time, is having a great criminal defense lawyer by your side.
Top Retained Criminal Defense Is Critical
The 35th District Court judges are known for being tough and crime. Having a zealous advocate by your side is your best chance at achieving an outstanding outcome. Trying to maneuver through this court with a court-appointed attorney, a budget lawyer, or an inexperienced attorney will put your freedom in jeopardy. Having a criminal defense attorney that is highly respected by this court and understands these judges will put the odds in your favor.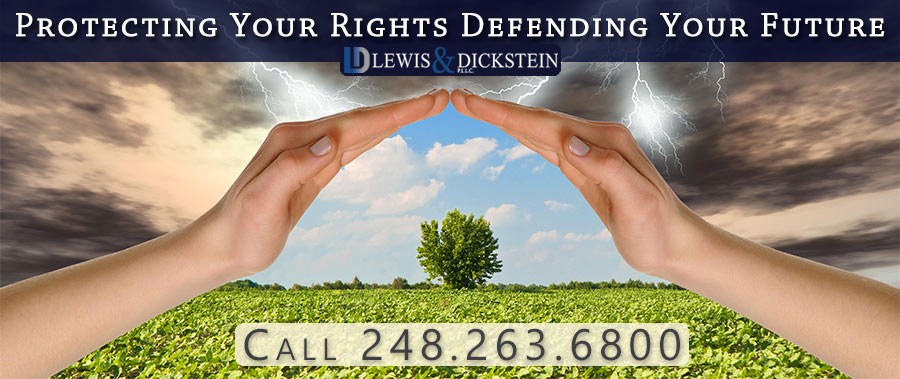 Experienced & Aggressive Criminal Defense Attorneys in Plymouth
If you've been charged with a crime in Plymouth, contact LEWIS & DICKSTEIN, P.L.L.C. We have the experience and track record in Plymouth to defend you successfully. We are NOT afraid to win!
Call us today at (248) 263-6800 for a free consultation or complete a Request for Assistance Form. We will contact you promptly and find a way to help you.
We will find a way to help you and, most importantly,
we are not afraid to win!