The laws regarding the issuance and revocation for concealed weapons permits (CPL) have been changed. Under current law, a person who files an application with a county clerk and satisfies certain criteria will receive a concealed weapon permit. The applicant must:
be at least 21-years-old
be a citizen of or lawfully admitted into the United States
be a legal resident of Michigan for not less than 6 months
have completed a pistol safety training course
not be the subject of certain mental health related orders
not have any prior or pending felonies
not have been dishonorably discharged from the military
not have been convicted within 8 years of certain serious misdemeanors
not have been convicted of other less serious misdemeanors within 3 years
not be charged with any misdemeanor
have a valid driver's license or state issued ID
Lying on an application is a felony punishable by imprisonment of up to 4 years.
Revocation or Suspension of a CPL
If an individual who has a valid CPL is charged with certain crimes, his or her permit will be temporarily suspended if that person is charged with certain enumerated misdemeanors and felonies. A conviction for certain offenses will result in either revocation of a CPL that can be permanent or last 3 or 8 years depending on the offense. A felony conviction results in permanent revocation.
Common Offenses Resulting in an 8 Year CPL Restriction
Failing to stop when involved in a personal injury accident
OWI 2nd offense
Reckless driving
DWLS 2nd offense (Driving While License Suspended or Revoked)
Operating an aircraft with a BAC
Possession of a controlled substance
Displaying sexually explicit matter to minors
Assault
Domestic violence
Breaking and entering
Entering without breaking
4th degree child abuse
Vulnerable adult abuse
Solicitation to commit a felony
Impersonating a police officer
Illegal sale of a firearm or ammunition
Illegal use or sale of self-defense spray
Sale or possession of a switchblade
Improper transfer of a firearm
Failure to register the purchase of a firearm
Making a false statement on an application to purchase or register a firearm
Intentional discharge of a firearm without malice
Brandishing a firearm
Possession of a firearm by a person under 18
Possession of alcohol while under the influence
Indecent exposure
Stalking 4th degree criminal sexual conduct
Reckless, careless or negligent use of a firearm resulting in injury or death
Reckless discharge of a firearm
Common Offenses Resulting in a 3 Year CPL Restriction
OWI, DUI, OWPD, impaired driving, operating while intoxicated
Refusal of a commercial vehicle operation to submit to a chemical test
Ignition interlock device reporting violation
Circumventing an ignition interlock device
Operating a commercial vehicle with an alcohol content
Controlled substance violation (sale or possession of drugs)
Disorderly conduct
Embezzlement
False pretenses with the intent to defraud
Larceny
Retail fraud – 2nd degree
Larceny from a vacant building or structure
Malicious destruction of property
Malicious destruction of real property
Receiving or concealing stolen property
Malicious use of a telecommunications service or device
How can you get your CPL back or prevent its revocation?
If you are charged with any of the above misdemeanors, your CPL will likely be temporarily suspended; however, you do not necessarily have to lose it for an extended time or have it revoked. A revocation is triggered by a conviction, not a charge. A highly experienced, successful criminal defense attorney gives you the best possible chance of avoiding a conviction for any of the above offenses or a felony. Even in cases where a person may be "guilty" for committing one of these offenses, a good attorney may be able to persuade the prosecutor to change the charge to an offense that does not result in a revocation of a CPL. A dismissal or acquittal will prevent a revocation as well.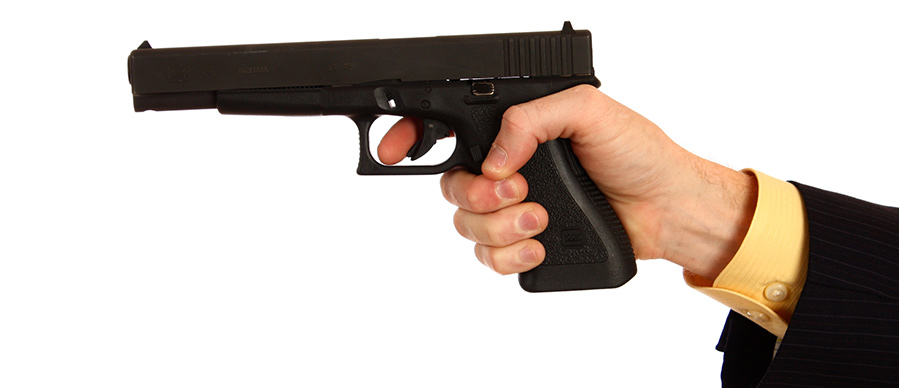 Delayed Sentences, Under Advisement, HYTA, 7411, 769.4a, or 771.1
There are statues and court rules that are designed to help people avoid conviction in domestic violence cases, drug cases, cases with young adults and in other circumstances. A temporary suspension may occur at the time a charge is filed, even though a person may be eligible for consideration under one of these laws. In the event a conviction is not going to be entered because a court grants special consideration under one of these statutes or court rules, a CPL may not be revoked. These issues are complicated and an experienced defense lawyer would have to look closely at your particular circumstances.
Lawyers Defending CPL Holders
If you have a CPL or you care about your 2nd Amendment rights, you need lawyers who are not afraid to stand up and fight for your rights. The attorneys with LEWIS & DICKSTEIN, P.L.L.C. will not just fight for you, we have the experience and expertise to give you the best chance of winning. If your goal is to reach a fair resolution to your case or seek a dismissal of all charge, we can help you. Call us today for a free consultation at (248) 263-6800 or complete a Request for Assistance Form and we will promptly contact you.
Save