Domestic Violence Defense
If you are charged with Domestic Violence in Southeastern Michigan, you will need a top defense attorney to protect and defend you. Prosecutors are tough; we are tougher.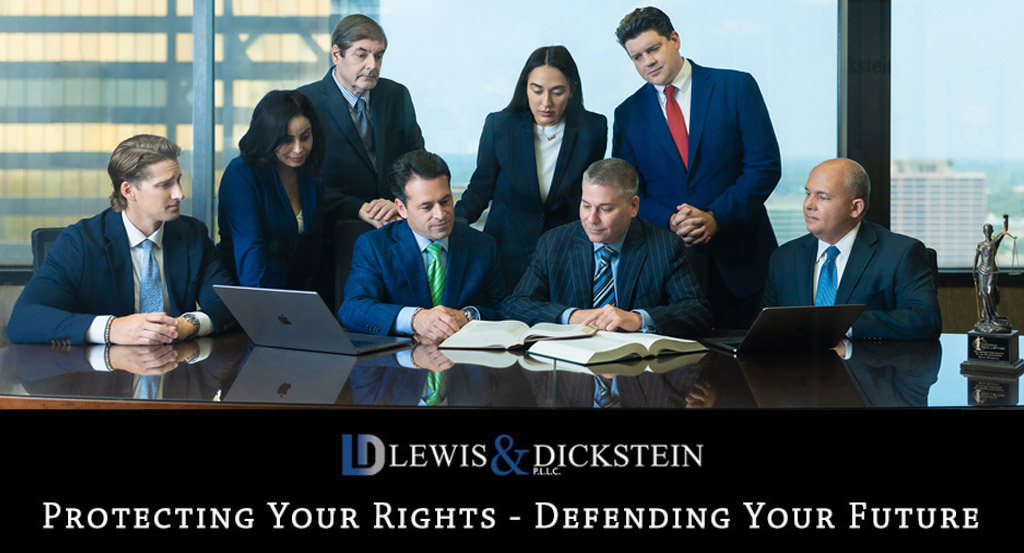 False Allegations of Domestic Violence
Oakland County Sheriff's Deputies arrested a 22-year-old Rochester Hills man after being dispatched based upon a family domestic violence claim. The prosecution is accusing the man of beating his mother after an argument. She was treated for injuries by Rochester Hills paramedics after the police responded to the incident. The man had allegedly fled, and a police dog tracked him. People calling LEWIS & DICKSTEIN, P.L.L.C. often inquire how someone can be charged with domestic violence if the complainant witness is not a spouse or romantic partner.
So, what qualifies as a "family or household member" for domestic violence allegations? The notion that domestic violence allegations are limited to spouses, boyfriends, girlfriends, or those in dating relationships is inaccurate. Domestic violence can also be between "family or household members." 
What is a "family or household member" for DV charges?
Under MCL 400.1501, "family or household member" includes:
(i) A spouse or former spouse.
(ii) An individual with whom the person resides or has resided.
(iii) An individual with whom the person has or has had a dating relationship.
(iv) An individual with whom the person is or has engaged in a sexual relationship.
(v) An individual to whom the person is related or was formerly related by marriage.
(vi) An individual with whom the person has a child in common.

Why trust LEWIS & DICKSTEIN, P.L.L.C. to help you?
In Michigan, domestic and family violence charges are serious offenses that carry a stigma that will follow the accused for the rest of their lives. It is crucial for those facing domestic abuse charges to comprehend the gravity of their situation, how they were accused, and why they need to consult a Michigan domestic violence attorney at once to help them prepare a defense. The defense team with LEWIS & DICKSTEIN, P.L.L.C. has expertise in successfully defending clients accused of domestic abuse. We actively fight to keep domestic violence accusations off your record, whether the accuser doesn't show up to court or if the prosecutor is fighting for jail time. We can work out a plea deal that avoids a conviction even in the most challenging cases, or we can take a case to trial and fight for a full acquittal of all charges. We have seen a wide range of situations throughout the years, which enables us to give you the right direction and counsel.
Child Custody and Domestic Violence
A domestic violence conviction or a disposition under the Michigan Domestic Violence Statute, MCL 769.4a, can negatively impact custody and shift the balance of power in divorce negotiations. Restraining orders can be troublesome in family law, particularly in child custody cases. You are at a disadvantage if you have a restraining order issued against you and you are fighting for custody of the children. The domestic and family violence defense attorneys at LEWIS & DICKSTEIN, P.L.L.C. have represented thousands of clients accused of assaultive crimes in domestic situations, including those involving custody disputes. We know that those who delay obtaining experienced legal representation or hire inexperienced or general practice lawyers in such serious cases can sometimes result in devastating decisions and rulings by a judge. Because the stakes are high, we encourage you to ensure that the judge hears your side of the story by immediately retaining trusted and respected counsel.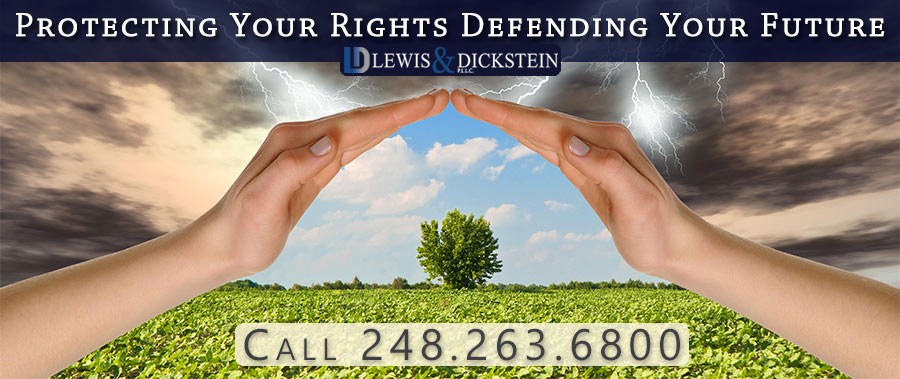 We Can Help With Felony and Misdemeanor Domestic Violence Cases
A first offense of domestic violence is a misdemeanor that carries a maximum possible jail sentence of 93 days. A domestic violence third offense is a felony punishable by a maximum of 5 years in prison (the Michigan Department of Corrections). For domestic violence purposes, a family or household member includes a spouse, a domestic partner, and a person with whom the defendant lived, had a child, or married.
If you are charged with domestic violence in Oakland, Wayne, Macomb, Livingston, or Washtenaw County, or elsewhere in Michigan, and you are looking to work with a highly experienced, tenacious, caring, and patient domestic violence defense attorney, please call LEWIS & DICKSTEIN, P.L.L.C. for a free consultation. 
Call us today at (248) 263-6800 for a free consultation or complete a Request for Assistance Form. We will contact you promptly and find a way to help you.
We will find a way to help you and, most importantly,
we are not afraid to win!