How to Seek Early Termination of Supervised Release
When we are contacted by potential clients on federal cases, we are often asked about "supervised release" following a term of imprisonment.  Based upon our federal defense attorney's track records of achieving amazing results, we receive calls every day from individuals charged with federal felony and misdemeanor cases who have questions about their cases.  Our reputation for success in the United States District Court for the Eastern District of Michigan provokes hopeful inquiries as to whether we may be able to help.  In some cases, clients who have been placed on supervised release may be eligible for an early termination and release from the court's jurisdiction.
Supervised Release is Similar to Probation
Supervised release is very similar to probation but follows release from prison. It is controlled by 18 U.S.C § 3583(a) which says, "The court, in imposing a sentence to a term of imprisonment for a felony or a misdemeanor, may include as a part of the sentence a requirement that the defendant be placed on a term of supervised release after imprisonment." The term or length of the supervised release is determined by 18 U.S.C. 3583(c) and there are many factors that the court considers.
Mandatory v. Discretionary Supervised Release
Some offenses require supervised release following incarceration. These include:
Drug-trafficking offenses
Kidnapping of a minor victim and child sex offenses including any child pornography offenses (including possession)
Certain sex offenses involving a victim of any age
Certain crimes of domestic violence
Terrorism-related offenses
EVERYTHING ELSE IS DISCRETIONARY
In those cases where supervised release is mandatory, there are still two ways a defendant may have to avoid that fate. One is if the defendant provided substantial assistance to the government (18 U.S.C. § 3553(e)) and the other is if the defendant qualifies for "safety valve" (18 U.S.C. § 3553(f)).
Section 5D1.1 of the United States Sentencing Guidelines also addresses the issue of supervised release. The guidelines provide that supervised release is mandatory when a term of imprisonment exceeding one (1) year is ordered in the Bureau of Prisons. This being said, guidelines are only considered to be advisory after United States v. Booker.
Non-U.S. Citizens Facing Deportation
The court ordinarily will not impose a term of supervised release in a case in which the defendant is a deportable alien and who likely will be deported after imprisonment. Because of the likelihood of deportation following a conviction on a federal offense, defense attorneys frequently have no alternative but to fight for an acquittal at trial on these cases if a plea bargain cannot be reached to an acceptable misdemeanor offense.
In determining whether to impose a term of supervised release (in those cases were it is not required), the court considers the following factors:
the nature and circumstances of the offense and the history and characteristics of the defendant;
the need to afford adequate deterrence to criminal conduct, to protect the public from further crimes of the defendant, and to provide the defendant with needed educational or vocational training, medical care, or other correctional treatment in the most effective manner;
the need to avoid unwarranted sentence disparities among defendants with similar records who have been found guilty of similar conduct;
the need to provide restitution to any victims of the offense
the defendant's criminal history; and
need for substance or alcohol abuse treatment
Split Sentences in Federal Court
A court has discretion to split a sentence between prison and supervised release.  For example, the court may substitute supervised release with a condition that substitutes community confinement or home detention for a portion of the term of incarceration, provided that at least one month of the minimum term is satisfied by imprisonment.  In the alternative, the minimum term of incarceration may be satisfied by sentence of imprisonment followed by term of supervised release with condition that substitutes community confinement or home detention for a portion of the imprisonment.  With this alternative, at least one-half of minimum term must be satisfied by imprisonment.
Although a split sentence can decrease a defendant's time in custody, these sentences are rare and even most federal criminal defense attorneys do no know the ins-and-outs of requesting this type of specialized relief.
If a term of Supervised Release is ordered, how long?
If the court imposes a period of supervised release, the length will depend in large part based upon the classification of the felony offense. The minimum terms are as follows:
At least two years but not more than five years for a defendant convicted of a Class A or B felony (25 year or more maximum sentence).
At least one year but not more than three years for a defendant convicted of a Class C or D felony (less than 25 year but more than 5 year maximum).
One year for a defendant convicted of a Class E felony or a Class A misdemeanor (less than 5 year but more than 6 month maximum sentence).
Aside from the above factors when deciding on the length of supervised release, the court is supposed to consider the same factors that it used to determine if supervised release was going to be ordered (see above).
Special Provisions in the Guidelines
In cases where the offense involved the foreseeable risk of, death or serious bodily injury to another person or a sex offense, the minimum term of supervised release must be equal or greater than the minimum term of incarceration under the applicable statute and may be as long as life.  In sex offense cases, the guidelines recommend that the term be as long as the maximum term of incarceration.
Of course, the need for expert representation exists in all federal cases; however, in these cases the need is even greater.  The government will go to extra lengths to prosecute and punish those individuals who are accused in violent or sexually oriented offenses.
Early Termination of Supervised Release (or Extension)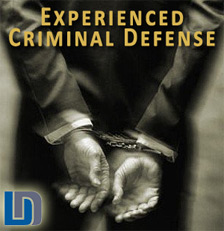 The court has authority to terminate or extend a term of supervised release. The court is encouraged to exercise this authority in appropriate cases. The prospect of exercising this authority is a factor the court may wish to consider in determining the length of a term of supervised release. For example, the court may wish to consider early termination of supervised release if the defendant is an abuser of narcotics, other controlled substances, or alcohol who, while on supervised release, successfully completes a treatment program, thereby reducing the risk to the public from further crimes of the defendant.  A minimum of one year of supervised release must have been served before requesting an early termination and the court's decision will be based upon the conduct of the defendant and the interests of justice.
Motions for early termination of supervised release are complex and the standard of proof is very high.  Only those defendant's with highly qualified and well prepared lawyers have the best chance of getting relief from the court.
Federal Criminal Defense Attorney in Michigan
An experienced federal criminal defense lawyer in Michigan can evaluate your case to determine if it would be worthwhile for you to file a motion requesting an early termination of supervised release. The federal criminal defense team with LEWIS & DICKSTEIN, P.L.L.C. is ready, willing and able to fight for you if in a federal case. Call us at (248) 263-6800 for a free consultation or complete a Request for Assistance Form and a seriously experienced attorney will promptly contact you.