Arrests that do not result in convictions should be removed from your record. You do not have to lose a job because of an inaccurate criminal record.  If you are wondering, "how do I get an arrest off my record?", you are not alone.
Arrests that Do Not Result in a Conviction Should be Removed
The bottom line is that if you are arrested and you are not convicted, the arrest should be removed. There are various ways a person can be arrested and not convicted. For example, if a person is arrested and released without charges the arrest will not be removed.  In some cases, the police never obtain a warrant and the arrest stays on the criminal history. In these cases, a request must be made for the State Police to remove the arrest. Usually, the Michigan State Police will allow the arrest to be removed after 12 months if the request is done correctly.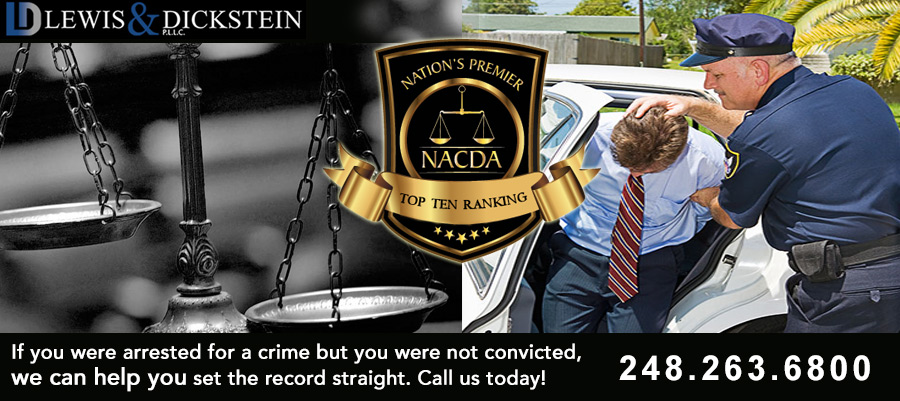 If a person is found "not guilty" or charges are dismissed, the law requires that the fingerprint data be destroyed.  The arrest is also supposed to be removed from a criminal history. Unfortunately, arrests frequently stay on criminal records because MSP will not remove the record.  For an arrest to be automatically removed, the Court Clerk must report the dismissal or acquittal with identical data. The slightest mistake, which is common, will result in a record that is not removed. An experienced lawyer can get these errors corrected so that a person's criminal history is corrected and arrests are removed.
Effect of an Arrest Without a Conviction
In Michigan, it is illegal for an employer to deny someone employment based on an arrest. Unfortunately, employers routinely discriminate against potential employees because of arrest records.  Because hiring decisions are rarely explained, it is difficult or impossible to prove that discrimination such as this occurred. This is a huge problem because criminal histories are so easy to get from public records with a simple internet search. As a result, arrests that did not end up in any conviction are routinely used to discriminate against job applicants.  These records also cause problems for students, professionals, parents in divorce proceedings, immigrants, and much more.
Why do arrests appear on a criminal history?
When someone is arrested for a felony or a misdemeanor that is punishable by 93 days or more, the police are required to take that person's fingerprints and send them to the Michigan State Police. In those cases where someone is charged with a felony or misdemeanor based on a complaint or ticket, the judge will order that the defendant get fingerprinted after the arraignment.

How do I get an arrest off my record?
The arrest will only come off your record if the files with the Michigan State Police and the court are correct and match. If someone does not have experience getting records corrected, getting an arrest off your record can be a frustrating and daunting challenge. The best way to get the arrest removed would be with the assistance of a lawyer who has experience getting these records corrected and removed. If you are aware of errors in your criminal history, the defense team with LEWIS & DICKSTEIN, P.L.L.C. can help you set the record straight. Call us today for a Free Consultation at (248) 263-6800 or complete a Request for Assistance Form and we will promptly contact you.