The Average Price for a Defense Attorney
Money doesn't grow on trees, and when you hire a lawyer, you want to make sure you are getting a good value.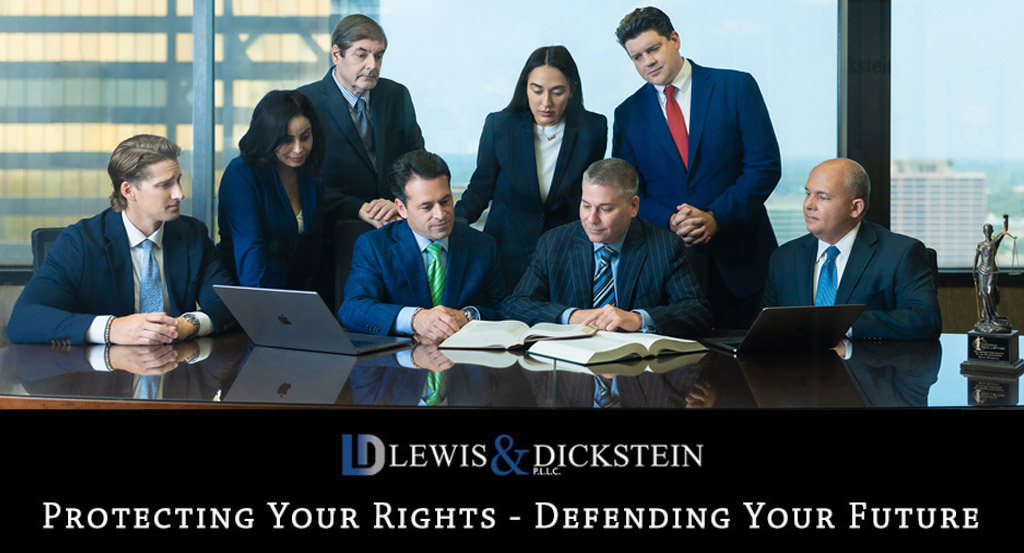 A Lawyer Cannot Be Chosen Based on Price Alone
For most people, hiring a criminal defense attorney is unplanned, and the cost can be burdensome. Anyone looking to hire an attorney, including a criminal defense lawyer, will want to get value for their money. That being said, value does not necessarily mean the lowest price. The experience and track record of a lawyer are essential factors to consider. An attorney with a stellar reputation and exceptional skills in court will charge fees commensurate with their ability to get results. You will want to get the best lawyer you can get within your budget. Criminal defense lawyers have different backgrounds, levels of experience, reputations, and skill levels. Instead of determining the average price for a criminal defense attorney, a more important consideration might be finding the best lawyer you can within your budget.
The average price for a criminal defense attorney would be hard to determine without knowing more about the lawyers under consideration. Average for all lawyers? Average for lawyers who only practice criminal defense? Average for lawyers with experience? What about the average for lawyers with a track record of success in court? Before figuring out an "average price for a criminal defense attorney," you first need to consider the qualifications you feel are significant in choosing an attorney you can trust to protect and defend you. Once you know what you are looking for in a lawyer, you can investigate a fair and reasonable price for an attorney with those qualifications.

What are the essential characteristics to consider when figuring out the average price for a criminal defense attorney?
Experience – lawyers with years of experience generally obtain better results than lawyers who are less experienced.
Track Record – attorneys with a history of satisfied clients are most likely to have future satisfied clients. Attorneys with a superior track record are skilled, zealous, fearless, and willing to do whatever it takes to achieve the best possible result.
Solo Practitioner vs. Law Firm – law firms have greater influence, resources, credibility, and effectiveness, as opposed to lawyers who practice on their own.
Appointed or Retained – lawyers who routinely handle both appointed and retained cases often provide court-appointed quality service to all clients.
Reputation – what is the lawyer's reputation with judges and prosecutors? Attorneys who are respected and known to be prepared, knowledgeable, and zealous regularly get the best results.
Fair, Affordable Legal Fees – Is the "right price" the same as the "average price" for a criminal defense attorney?
Cost of Not Hiring a Good Defense Attorney?
Consider, for a moment, this question: "what is the cost of not hiring a good lawyer?" What do you have to lose? A conviction can result in jail or prison, fines and costs, years of probation, loss of employment, custody or visitation rights, deportation, loss of a professional license, and more. If things do not go well with your case, will you be able to cope with the outcome that could impact your life for many years? Will you have regrets about choosing a budget or an average lawyer? These are all relevant questions to ask yourself before making one of the most important decisions of your life. After thinking through everything, you may decide that an average criminal defense lawyer is sufficient for you. On the other hand, you may realize that you do not want to take your chances with an attorney who is just mediocre.
Because the stakes are so high when you are charged or accused of a crime, it is critical that you do what you can to retain the best lawyer within your budget. The attorneys with LEWIS & DICKSTEIN, P.L.L.C. offer a free consultation and will take the time to listen to your story and find a way to help you. Our fees are competitive with criminal defense lawyers with similar experience and status. We charge a fair fee and will do whatever we can to make it fit within your budget.
Average-priced criminal defense lawyers generally produce average results.
No lawyer can ethically guarantee or promise a particular result. On average, better lawyers tend to achieve better results, while charging fair and affordable legal fees. In some cases, the client is looking for a dismissal of all charges. Other clients may be hoping to avoid jail or want a lenient sentence. Regardless of whether the client is facing prison with a felony charge or the potential of a misdemeanor conviction, the quality of the lawyer can have a dramatic and substantial impact on the outcome. Every crime, even low-level misdemeanors, can result in a conviction and have long-term consequences. Every case should be taken seriously, and you should hire the best lawyer you can. The average-priced criminal defense lawyer may not have the experience, track record, or reputation to protect and defend you in court successfully.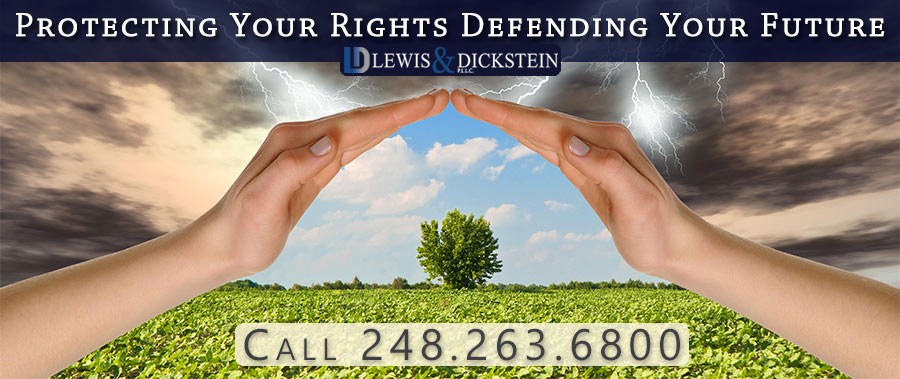 What fee is charged for a criminal defense attorney with LEWIS & DICKSTEIN, P.L.L.C.?
Some lawyers have menus, like restaurants, and quote all clients cookie-cutter attorney fees. Every case is unique and requires a different commitment of time and resources. It is most fair to quote a fee that considers the individual circumstances of each case. Clients with less complicated cases should not be charged the same as clients with more complex cases. Cases that will result in a plea bargain should not pay the same fee as a client whose case is likely to go to trial. The attorneys with LEWIS & DICKSTEIN, P.L.L.C. will take the time to talk with you, learn about your situation, formulate a strategy, and quote a fair and reasonable fee for your situation. 
Call us today at (248) 263-6800 for a free consultation or complete a Request for Assistance Form. We will contact you promptly and find a way to help you.
We will find a way to help you and, most importantly,
we are not afraid to win!