Five-Star Rated Criminal Defense Attorney
Is there really a difference between a regular criminal defense attorney and a top-rated defense lawyer? Yes! When your future and livelihood are on the line, you want the best possible attorney protecting you.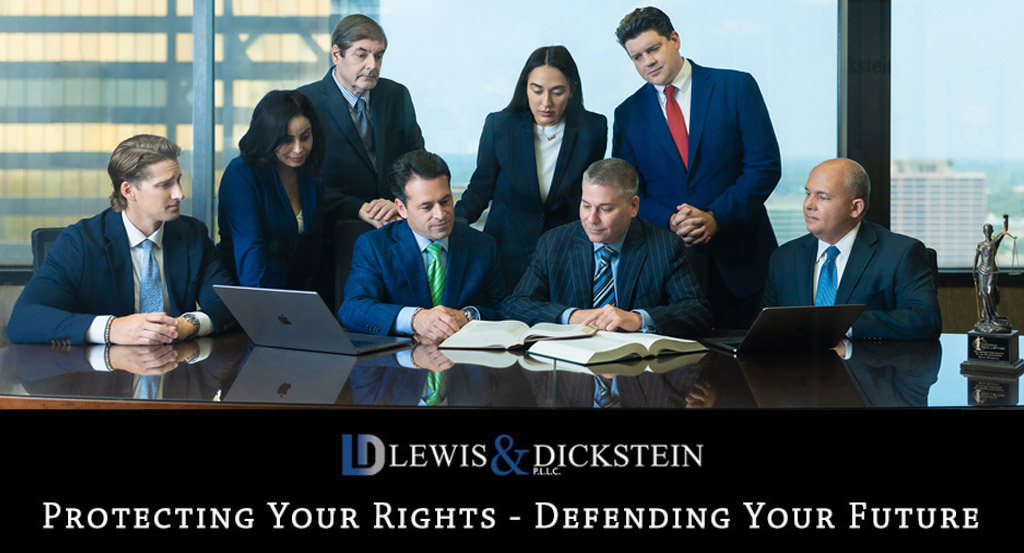 What is a 5-star criminal defense attorney?
A 5-star rated criminal defense attorney will do whatever it takes to achieve the best possible outcome for their clients, treat them with respect and dignity, provide excellent customer service and communication, and maintain an outstanding reputation in the community. A criminal conviction's direct and indirect consequences can be life-changing, and there is no room for errors and lawyers offering false or misleading promises and guarantees. But is a 5-star defense attorney necessary? Are they all alike, or is one better than another? What should you look for when hiring an attorney to protect and defend you?
Are all highly-rated defense lawyers alike?
Not every five-star criminal defense attorney is the same. If you face felony or misdemeanor charges, your future, reputation, livelihood, and family are on the line. Someone wanting the best possible defense must ensure they are getting the best of the best to defend them in and out of court.
The most successful and reputable defense attorneys share these qualities:
Excellent Reputation – Some lawyers have dubious reputations among prosecutors and judges. When you walk into the courtroom with a "plea bargain lawyer" or, worse, a lawyer with a disreputable reputation, it is unlikely you will get any favorable consideration. Judges and prosecutors listen to and respect five-star defense lawyers who are skilled, knowledgeable, honest, and zealous.
Great Communicators – Whether communicating with prosecutors, police officers or agents, clients, or the media, great lawyers consistently display superior communication skills. Overly aggressive, hostile attorneys are one-trick ponies whose approach is off-putting and counter-productive. Top 5-star defense attorneys can modulate their approach depending on the circumstance. They can make the best of any situation by modifying how they deal with different situations and various judges, prosecutors, and juries. For example, the most successful lawyers can be silver-tongued negotiators, verbal pit bulls, or empathetic problem solvers, depending on which technique is most likely to produce the best outcome. While one prosecutor might be inclined to bend to aggressive negotiations, another might be offended and double down on the defendant's prosecution or punishment. Similarly, an empathetic argument might convince a sympathetic judge to order a lenient sentence, whereas the same approach can fail to resonate with a harsh, hardhearted judge. A lawyer with limited ability to modify their method of communication is frequently ineffective. Great lawyers can bring whatever approach is necessary to achieve an extraordinary result.
Courtroom Tacticians – There is no substitute for a criminal defense litigator with superior courtroom prowess and technical skills. Five-star defense attorneys typically have the skill and experience to stand up to the most aggressive and intelligent prosecutors. Because judges tend to bend backward to help and assist the government, the best defense attorneys are fearless, tenacious, and have superior litigation skills.
A Team – No lawyer, doctor, engineer, or tradesperson knows everything and is an expert in all matters related to their profession. The only thing better than having a 5-star criminal defense attorney is a team of them collaborating in defense of a client and fighting in unison against federal or state criminal charges. Without a team of 5-Star Rated Criminal Defense Attorneys working together on behalf of their client, a person's defense will almost certainly suffer from a lack of resources, collective intelligence, strategical aptitude, and effective advocacy.
Fair and Affordable Legal Fees – Highly rated, trustworthy 5-star defense attorneys will charge reasonable and affordable fees. Does affordable mean cheap? Unfortunately, no. "Fair and affordable" means pricing commensurate with the attorney's experience, education, reputation, track record, and resources. When hiring an attorney, you want a good value for your money. Lawyers who charge exorbitant fees based on promises and guarantees of extraordinary results or alleged connections with judges or prosecutors invariably fail to deliver. Conversely, respected lawyers who charge fair fees consistently provide top-level outcomes without over-charging vulnerable and desperate clients.
Top Criminal Defense Lawyers with LEWIS & DICKSTEIN, P.L.L.C.
All the 5-Star Rated Criminal Defense Attorneys with LEWIS & DICKSTEIN, P.L.L.C. are 5-star, respected lawyers with outstanding reputations and unparalleled track records of success. They utilize a unique and highly effective team approach to defending clients facing felony and misdemeanor prosecutions. The firm has an established reputation for providing the highest-caliber legal representation while charging sensible and reasonably priced legal fees. When working with LEWIS & DICKSTEIN, P.L.L.C., the firm's staff and attorneys will:
return your phone messages and emails promptly,
treat you with respect and dignity, and
do whatever it takes to achieve the best possible outcome on your behalf.
No stone will be left unturned in the relentless and unyielding fight to protect and defend you.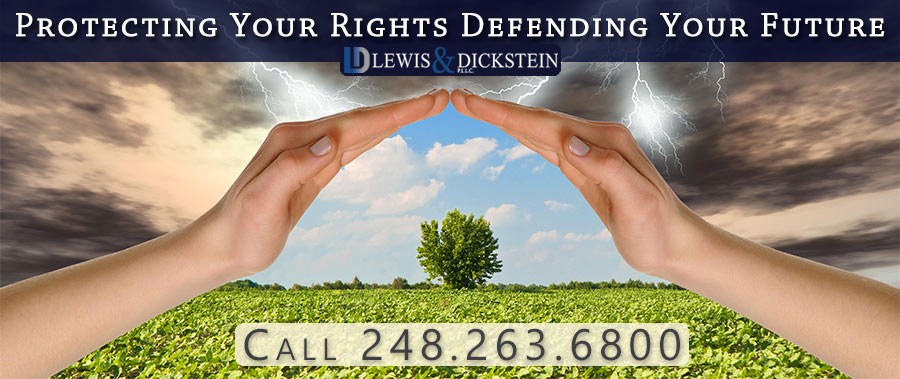 Here is How Our Team of 5-Star Rated Attorneys Can Help You
If you face felony or misdemeanor charges in Michigan, you have a right to an exceptional legal defense. Representation by anything other than a 5-star criminal defense lawyer leaves you susceptible to unnecessarily ineffective legal representation. With so much on the line, potentially including your employability, reputation, family, education, immigration status, firearm rights, etc., there is no room for errors and false promises. The Defense Team with LEWIS & DICKSTEIN, P.L.L.C. has decades of experience successfully defending clients against criminal charges in Oakland, Macomb, Wayne, Washtenaw, and Livingston Counties. We appear daily in federal and state courts throughout Michigan. Call us for a free consultation. We will take the time to talk with you, answer your questions, and work with you to find your best options moving forward. We will find a way to help you and protect your rights.
Call us today at (248) 263-6800 for a free consultation or complete a Request for Assistance Form. We will contact you promptly and find a way to help you.
We will find a way to help you and, most importantly,
we are not afraid to win!