Who is Judge Robert Bondy in Novi's 52-1 District Court?
The Honorable Robert Bondy is a tough, sometimes harsh, judge. However, he is well-known as thoughtful and fair in his rulings.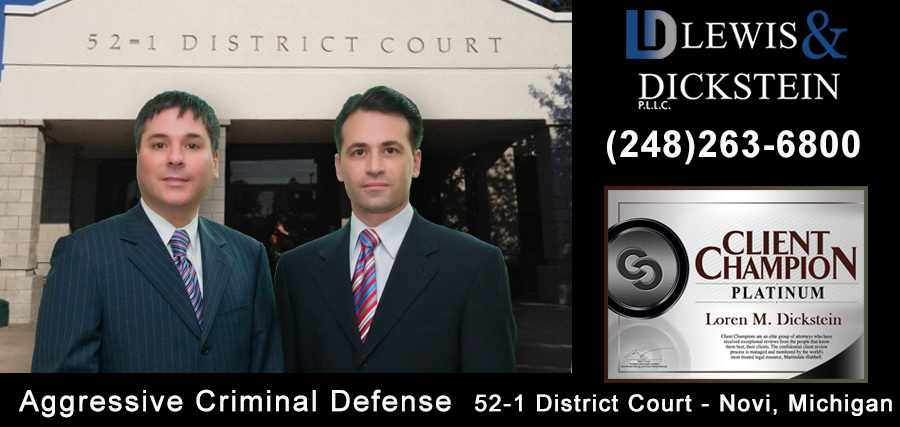 Judge Robert Bondy in the Novi District Court
Judge Robert Bondy in the 52-1 District Court in Novi does not play favorites between prosecutors and defendants and expects all litigants to be prepared and timely. He has little patience for excuses and other nonsense and respects accountability and pragmatism. Some judges tolerate unprepared lawyers and defendants who violate court orders; Judge Bondy is not one of them.
Elected as a District Court Judge
Judge Bondy was elected to the 52-1 District Court as a judge in 2002, 2006, and 2012. He received his Bachelor of Arts Degree, with honors, in Criminal Justice, from Michigan State University and a Juris Doctorate Degree, cum laude, from the Detroit College of Law (now at Michigan State University). Judge Bondy has been a member of the State Bar of Michigan since 1985 and served as a hearing panelist on the Committee for Character and Fitness for 12 years.
Before his election to the bench, he took part in creating the Small Claims Mediation Program at the 52-1 District Court and the Day of Court in School Program. He is also a board member of Sobriety Court and participated in the District Court Town Hall Meeting Program. Among his enumerable civic activities, Judge Bondy is a current Michigan District Court Judges Association member and Past President of the Oakland County District Court Judges Association.
In addition to serving as a judge in Novi, Judge Bondy is also accomplished in various business endeavors.
Authority over Felony and Misdemeanor Charges
District court judges have jurisdiction over all misdemeanor charges and the preliminary phase of felony cases in Michigan. Both misdemeanors and felony charges start with an arraignment on a complaint and warrant. At an arraignment, Judge Bondy will hear arguments from police officers, prosecutors, and defense lawyers regarding setting a bond, also known as bail. A bond can require a cash payment to the court, a bondsman, or a personal bond (frequently referred to as a personal recognizance bond). In the 52-1 Novi District Court, Judge Robert Bondy is known for setting strict bond conditions, often including a GPS tether, in domestic violence matters.
Common Misdemeanor Charges in the 52-1 District Court
Assault and Battery
Domestic Violence or Abuse
Child Abuse 4th Degree
Operating While Intoxicated (OWI, DUI, OWVI, Impaired Driving, and more)
Reckless Driving
Theft and Larceny Crimes
Retail Fraud (Shoplifting)
Driving on Suspended License
Malicious Destruction of Property
Common Felony Charges in Novi, Michigan
Felonious Assault
Criminal Sexual Conduct
Weapons Crimes
Drug Possession, Delivery, or Manufacture
Embezzlement
Larceny from a Person
Breaking and Entering
Home Invasion
OWI 3rd Offense

Probation and Bond Violations with Judge Robert Bondy
If a defendant is on bond or probation, they are ordered to comply with various terms and conditions set by Judge Bondy or a magistrate in his court. Standard probation and bond conditions include a prohibition against using or possessing drugs or alcohol, no weapons, compliance with the law, no contact with an alleged victim, and more. Few lawyers have the talent and credibility to appear on a bond violation or probation violation before Judge Bondy and keep their clients out of jail. Criminal defense attorneys who are routinely successful in his court understand the need for thorough preparation, a credible and compelling argument, and acceptance of responsibility.
Can a case be transferred from Judge Bondy to a different judge?
Typically, no. Defendants do not get to pick their judge. Although Judge Robert Bondy in the 52-1 Novi District Court can be demanding, some attorneys, like those with LEWIS & DICKSTEIN, P.L.L.C., practice effectively in his courtroom and get excellent results.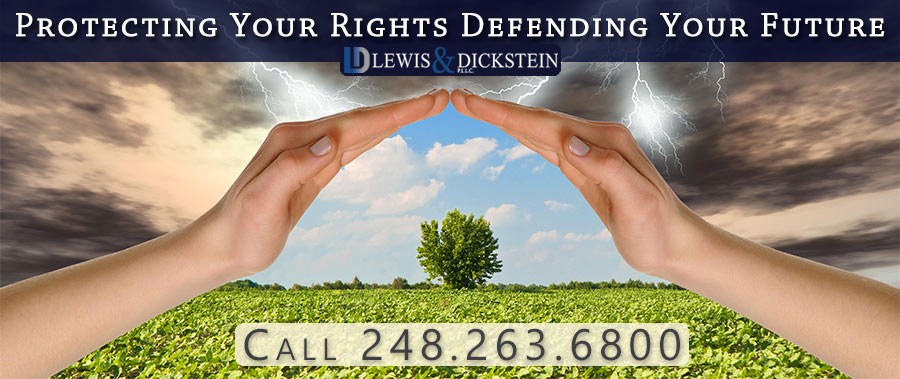 Attorneys for Felony and Misdemeanor Representation in the 52-1 District Court in Novi
The Novi Defense Team with LEWIS & DICKSTEIN, P.L.L.C. has decades of experience successfully defending clients facing minor misdemeanors offenses to the most serious felony charges in Oakland County. We understand that money is valuable, and anything you spend on your defense is less you have available for your family. This being said, we also understand that investing in your defense is essential to protect yourself. Do not trust your fate to the lowest bidder. If you entrust LEWIS & DICKSTEIN, P.L.L.C. with your defense, our Novi criminal defense lawyers will do everything possible to ensure you get the best possible outcome. Call us for a free consultation. We will find a way to help you!
Call us today at (248) 263-6800 for a free consultation or complete an online Request for Assistance Form. We will contact you promptly and find a way to help you.
We will find a way to help you and, most importantly,
we are not afraid to win!