Criminal defense lawyers with decades of experience helping clients charged with retail fraud felony and misdemeanor cases.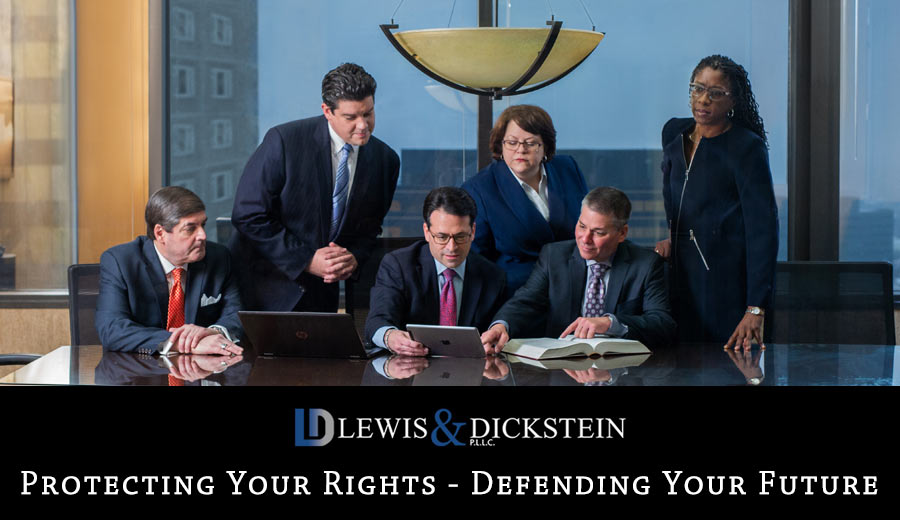 One of the most common crimes charged in Michigan is Retail Fraud. Unfortunately, these charges are frequently mishandled by lawyers who do not understand how to maximize their client's chances of avoiding a conviction and avoiding jail. In many of these cases, if the retail fraud defense attorney is not afraid to fight for his or her client, a conviction and imprisonment can be avoided.
Types of Retail Fraud in Macomb County
Retail fraud, commonly known as shoplifting, is committed when a person alters or removes price tags, steals property, or obtains or attempts to receive a refund or exchange for unpurchased store merchandise, with the intent to defraud. Retail fraud can be a felony or a misdemeanor. Misdemeanor charges are used in cases where the amount allegedly taken is under $200.00 (Retail Fraud 3rd Degree) or between $200 and $1,000 (Retail Fraud 2nd Degree). Felony Retail Fraud is for amounts greater than $1,000.00 or in cases where the value is less, but the defendant has one or more previous convictions (Retail Fraud 1st Degree).
Retail Fraud in the third degree:
Theft of goods valued at less than $200 with no prior convictions
Misdemeanor – Up to 93 days of jail time and/or a fine equal to the greater of $500 or three times the value of stolen goods
Retail Fraud in the second degree:
Retail fraud in the second degree: theft of goods valued between $200 and $1,000, or theft of goods valued at less than $200 with a prior conviction
Misdemeanor – Up to one year of jail time and/or a fine equal to the greater of $2,000 or three times the value of stolen goods
Retail Fraud in the first degree:
Theft of goods valued at $1,000 or more or theft of goods valued at $200 or more with a prior conviction
Felony – Up to five years in prison and fines and costs with up to 5 years probation

How a criminal defense attorney with LEWIS & DICKSTEIN, P.L.L.C. can help you with a retail fraud charge?
With decades of experience defending clients charged with misdemeanor and felony retail fraud, we have developed unparalleled strategies for obtaining extraordinary results for clients. We regularly help clients avoid a conviction and jail even when there is overwhelming and indisputable proof. We can often help clients with prior criminal records avoid having to serve jail time. By getting to know their individual and important stories, we use our skill, experience, and reputations to persuasively advocate for results other criminal attorneys for retail fraud are unable to obtain. When we meet with a client for a free consultation, we can quickly start to develop a unique and highly effective defense strategy.
Free Consultation for Retail Fraud Charges
If you are charged with retail fraud, it is likely you're under a significant amount of stress, and you're worried about what might happen to you. LEWIS & DICKSTEIN, P.L.L.C. offers free consultations and confidential case evaluations. When you meet with a member of our Retail Fraud Defense Team, he or she will treat you with dignity and respect. If you hire us, we will do everything humanly possible to protect and defend you.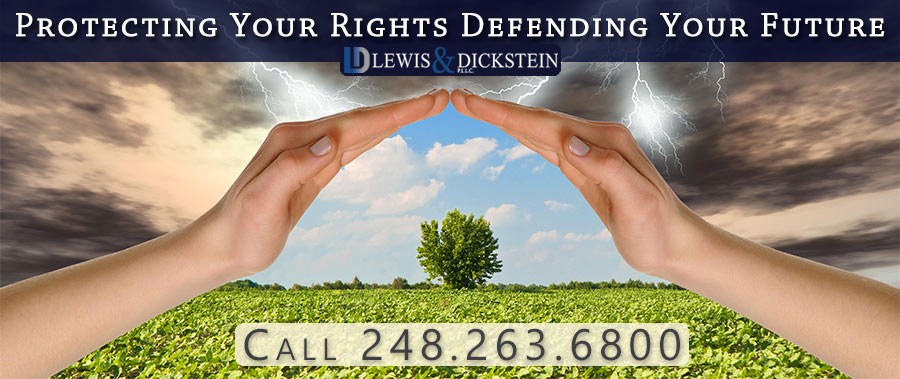 Attorney Fees for a Retail Fraud Defense Lawyer in Macomb County
At LEWIS & DICKSTEIN, P.L.L.C., we understand that money is valuable, and anything you spend on legal fees is less that you can save and use for your family. By the same token, we also understand that having expert representation in Macomb County and doing what is necessary to help you get the best possible defense is a valuable investment.
In addition to jail and employment problems, a criminal conviction can result in jail, fines, loss of your driver license, changes in child custody, civil lawsuits, damage to your reputation, and more. We know that you want a Retail Fraud Defense Attorney in Macomb County who will represent you like they would their family member. That is the type of care and dedication you will get from Lewis & Dickstein. If you are looking for a Retail Fraud attorney with decades of experience practicing in the Macomb County Circuit Court and all of the Macomb County district courts, then give us a call today, and we would be glad to help you out.
While it may be appropriate to look for a value when making many purchases in life, finding a Retail Fraud Defense Lawyer in Macomb County that you trust with your future is an invaluable investment. You should take the time to make sure you make the right choice. We would like to meet you and show you what we can offer. Do not trust your fate to the lowest bidder — this is your life.
Call us today at (248) 263-6800 for a free consultation, or complete a Request for Assistance Form and we will contact you promptly.
We will find a way to help you and, most importantly,
we are not afraid to win!