Felony Attorney Macomb County
If you are charged with a serious crime, you need a top felony attorney.  Macomb County has some of the toughest prosecutors and judges in Michigan and although there are many lawyers, few are up to the task of doing whatever is necessary to fight for you and protect your rights.

The Macomb County Defense Team with LEWIS & DICKSTEIN, P.L.L.C. has been successfully defending serious criminal charges in Macomb County for decades. We are focused and fearless when it comes to protecting our client's rights and we stop at nothing to make sure that we obtain the best possible results.
What distinguishes LEWIS & DICKSTEIN, P.L.L.C. from other criminal defense lawyers in Macomb County? This is what we bring to the table:
Unique Team Approach
Collaboration of Multiple Lawyers and Experienced Support Staff
Decades of Experience in the Macomb County Circuit Court and all District Courts
Excellent Reputation in Macomb County
Vast Resources for Investigating Cases
Trial Lawyers with a Track Record of Success
Representation by only Senior, Veteran Defense Attorneys
Fearless, Aggressive and Dedicated Representation
A wrongful conviction for a felony can cause loss of employment, inability to advance in a career, loss of custody, inability to obtain loans, mortgages and public benefits, damage to a reputation, loss of liberty (jail or prison) and more.
Plea Bargain or Trial – Felony Attorney Macomb County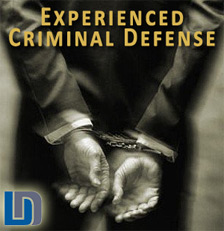 Whether you are looking to get the best plea bargain possible or if you are looking for a lawyer to take your case to trial and win, the experienced Macomb County attorneys with LEWIS & DICKSTEIN, P.L.L.C. give you your best chance. Because we are known as successful and effective trial lawyers, we frequently have the ability to reach resolutions with prosecutors and judges that many other lawyers cannot attain. On the other hand, if a case goes to trial, we have the litigation experience to give the client their best chance of an acquittal or reduction in the charges. Ultimately, achieving a dismissal of all charges is our top priority when possible.
Attorney Fees for a Felony Attorney. Macomb County Lawyers that Charge Fair Fees.
Do not trust your fate to the lowest bidder! Attorneys are supposed to charges fees that are commensurate with their training, experience, effectiveness and reputation. If the outcome of your case is important to you, you are going to want the best lawyer you can afford. Although it is important to consider the cost of a good lawyer, it is equally important to consider the cost of NOT having a good lawyer.
Macomb County Criminal Defense
We know your life, family, employment and reputation are incredibly valuable and if you trust us to handle your representation, we will ensure you receive the highest possible level of protection and defense. Call us today for a free consultation at (248) 263-6800 or complete a Request for Assistance Form and we will promptly contact you.