A Domestic Violence Conviction Can Affect Immigration Consequences
For a U.S. citizen, a misdemeanor or felony conviction for domestic violence can carry jail, probation, and other consequences. The potential impact of a conviction on someone who is not a citizen can be much worse.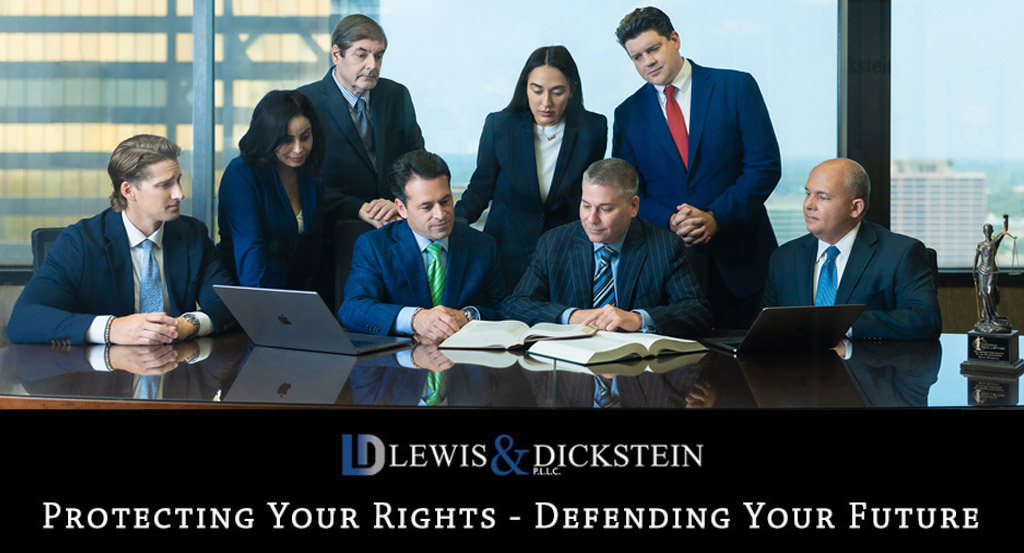 Avoiding Immigration Consequences
A conviction for a crime of domestic violence or related offense can subject a non-U.S. citizen to deportation (removal). In some cases, it can also make an immigrant inadmissible for re-entry to the United States and ineligible for U.S. citizenship or a green card. If you are concerned about the impact of domestic violence charges on immigration and deportation, the following information should be very helpful.
Crimes of "domestic violence" affecting immigration include:
Domestic Violence,
Aggravated Domestic Violence,
Felony Domestic Violence,
Domestic Violence 3rd Offense,
Child abuse, neglect, or abandonment,
Stalking, and
Violation of a domestic violence protective order.
An experienced criminal defense lawyer can employ several different strategies to prevent you from being convicted. Our primary goal in every case is to get charges dismissed, if possible. In other cases, we can reach a plea agreement with the prosecutor to modify the charges in a way that reduces or eliminates any risk of immigration penalties (non-removable offense). Occasionally, the only alternative is to take a case to jury trial and seek an acquittal ("finding of not guilty"). The goal in these cases is to reduce the impact of domestic violence on immigration and deportation.
Achieving a plea bargain that reduces or eliminates immigration consequences takes skill, specialized knowledge, and experience. Many lawyers are unaware of the pitfalls, consequences, and potential impact of various offenses.
U.S. Immigration and Nationality Act ("INA")
Federal immigration law sets forth classes of non-U.S. citizens who are:
Subject to optional removal (deportation),
Subject to mandatory removal (deportation),
or Inadmissible.
Conviction of most crimes of domestic violence offense subjects a person to optional removal from the United States. Crimes that are considered aggravated felonies or crimes of moral turpitude ("CIMT") make a person inadmissible.
A person who is inadmissible to the United States cannot:
re-enter the U.S. lawfully after leaving,
become a US citizen ("naturalize"),
or become a legal permanent resident ("green card" holder).

What is a "crime of domestic violence" for immigration purposes?
The INA defines a "crime of domestic violence" as a "crime of violence" committed against (1) a current or former spouse, (2) someone the defendant has a child with, (3) a live-in romantic partner, or (4) any other person who is protected under domestic or family violence laws.
A crime is a "crime of violence" if an element of the crime is the use, attempted use, or threatened use of physical force against the person or property of another, or the offense is a felony that involves a substantial risk that physical force will be used in the course of committing the crime. A felony can be a "crime of violence" even if force is not used. Conversely, a misdemeanor can only be a crime of violence if force is used. The impact of domestic violence on immigration and deportation can be severe.
Crimes of Violence and Crimes Against Children in Michigan
Felonious Assault (Assault with a Dangerous Weapon)
Assault with Intent to Murder
Assault with Intent to do Great Bodily Harm Less than Murder
Assault with Intent to Murder
Assault with Intent to do Great Bodily Harm Less than Murder
Criminal Sexual Conduct
Malicious Destruction of Property
Arson (in some cases)
Conviction of child abuse, neglect, or abandonment may subject a non-citizen to deportation. The child does not need to be an immigrant's child. Under the INA, child abuse includes any unlawful act against anyone under the age of 18. Examples include (but are not limited to):
child neglect or abandonment,
child endangerment,
physically harming a child,
criminal sexual conduct against a child,
intentionally causing mental or emotional harm to a child,
allowing a minor to engage in prostitution, pornography, or other sexually explicit conduct,
or exploiting a child for sexual gratification.
Personal Protection Orders and Immigration
A non-citizen is deportable if either a criminal or a civil court issues a finding that they have violated a PPO or restraining order, after admission to the United States, entered to prevent domestic violence.
Domestic Violence – Aggravated Felony
A crime of violence is considered an "aggravated felony" under immigration law whenever a judge imposes a sentence of one year or more. An aggravated felony conviction keeps a non-citizen from obtaining many forms of immigration relief, including:
Asylum or "withholding of removal,"
Naturalization (becoming a U.S. citizen),
Cancellation of removal,
A 212(h) Waiver of Inadmissibility,
Voluntary departure,
Being able to re-enter the United States lawfully, and
Obtaining a green card.
If a non-citizen, previously convicted of an aggravated felony conviction, illegally re-enters the United States, the maximum penalty increases from 2 to 20 years in prison.
Domestic Violence is a Crime of Moral Turpitude
Under immigration law, some domestic violence offenses are considered crimes involving moral turpitude ("CIMT"). Domestic violence crimes involve moral turpitude when the offense contains criminal intent or recklessness or when the crime is defined as morally reprehensible by state statute. Criminal intent or recklessness may be presumed if the crime involved a dangerous weapon or unjustified violence. Conviction of a CIMT can, with some exceptions, make a non-citizen inadmissible to the U.S. Because of the impact of domestic violence on immigration and deportation, the importance of avoiding a conviction cannot be overstated.
Avoiding Deportation for Domestic Violence
The most effective way to avoid deportation is getting your domestic violence charge dismissed, getting acquitted by a jury, or plea bargaining for a charge that does not carry immigration consequences. Plea bargaining means working out an agreement with the prosecutor to change or reduce the charge in exchange for a no-contest or guilty plea. If the prosecutor does not agree to a deal for an offense with no immigration consequences, they might agree to a charge that does not trigger mandatory deportation or inadmissibility.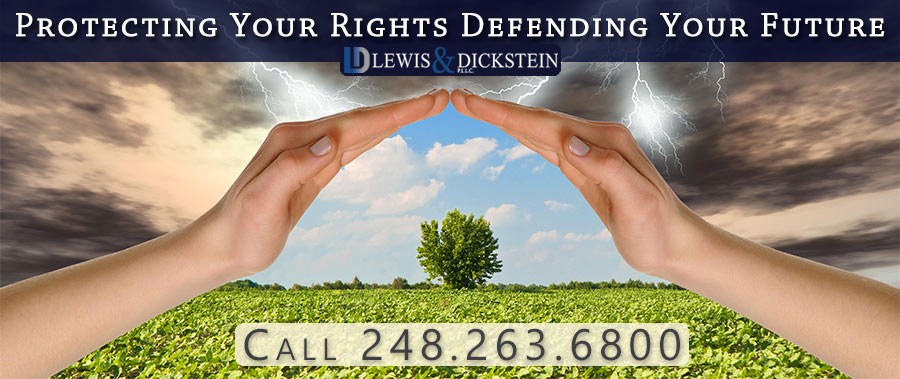 Domestic Violence Attorneys With Immigration Law Experience
The defense lawyers with LEWIS & DICKSTEIN, P.L.L.C. have decades of experience handling domestic violence cases and representing clients who are non-citizens of the United States. We have an unparalleled track record of success, protecting and defending our clients and helping them avoid immigration consequences, like deportation. Because of the severe consequences of domestic violence on immigration and deportation, our lawyers will do everything possible to fight for you. If you call us for a free consultation, we will take the time to speak with you, answer all of your questions, and address each of your concerns. If there is a way to help you, we will find it.
Domestic Violence Related Links
Call us today at (248) 263-6800 for a free consultation or complete a Request for Assistance Form. We will contact you promptly and find a way to help you.
We will find a way to help you and, most importantly,
we are not afraid to win!