Defending Teachers and Educators with Criminal Charges

The Michigan Criminal Defense Attorneys with LEWIS & DICKSTEIN, P.L.L.C. represent teachers, educators, and administrative professionals in the educational field on a regular basis relative to felony and misdemeanor charges involving controlled substances, operating under the influence (OWI, DUI, etc…), domestic violence and much more.
One question we are frequently asked is regarding the reporting requirements for Michigan educators. Under MCL 380.1230(d), a school employee is required to inform his or her employer when charged with any of the following:

Any felony or any of the following misdemeanors:
Criminal sexual conduct in the fourth degree or an attempt to commit criminal sexual conduct in the fourth degree.
Child abuse in the third or fourth degree or an attempt to commit child abuse in the third or fourth degree.
A misdemeanor involving cruelty, torture, or indecent exposure involving a child.
Manufacturing, creating, delivering, or possessing with intent to manufacture, create, or deliver controlled substance, prescription form, or counterfeit prescription form; dispensing, prescribing, or administering controlled substance
Consumption or possession of alcohol by minors or controlled substances at social gatherings
Indecent exposure
Removal or damage of fixture, attachment, or other property belonging to, connected with, or used in construction of vacant building or structure
Breaking and entering or entering without breaking; buildings, tents, boats, rail road cars; entering public buildings when expressly denied
Assault; infliction of serious or aggravated injury; penalties; aggravated domestic assault with prior convictions
Assault and battery; penalties; domestic assault with prior convictions
Prohibition of sales to minors
There is a catchall provision requiring reporting a charge for a violation of a substantially similar law of another state, of a political subdivision of this state or another state, or of the United States.
The misdemeanors subject to mandatory reporting include crimes involving children, for example, providing alcohol to a minor or using the internet to solicit sex with a minor. Additionally, the list includes sex crimes, child abuse and domestic violence (to name a few).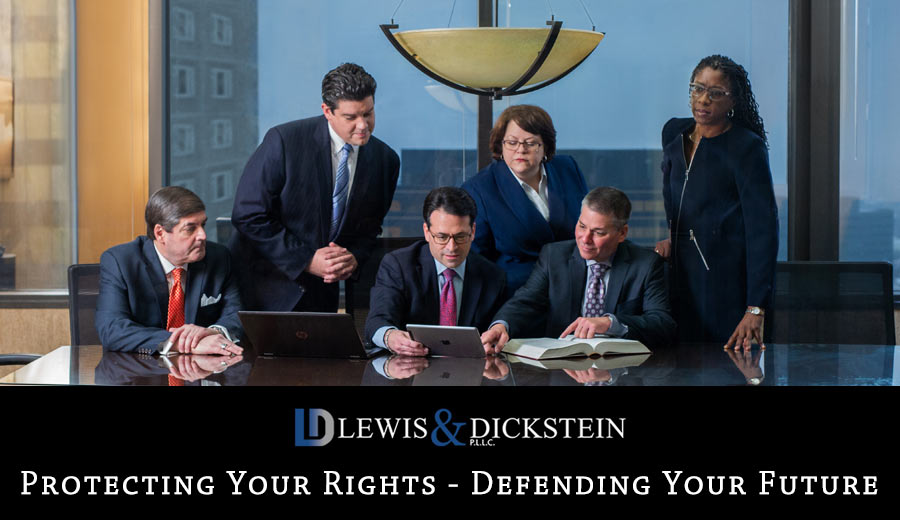 Michigan Defense Attorney for Teachers, Educators and Administrative Professionals
If you or a loved one works within the educational industry and has been charged with a criminal offense, the potential outcome of the case could potentially have life altering consequences. The misdemeanor and felony defense attorneys with LEWIS & DICKSTEIN, P.L.L.C. have extensive experience in handling complex and simple criminal allegations where the potential outcome of the case is critical. With our team of defense lawyers and former employees of the prosecutor's office, we have developed an unbeatable strategy for handing these cases and a reputation for achieving extraordinary results. Please call us at (248) 263-6800 for a free consultation or kindly complete a Request for Assistance Form and a partner in the law firm will promptly contact you.